Northside Neighborhoods Provide Space for Families, Connection to Natural Florida
All About Ox Bow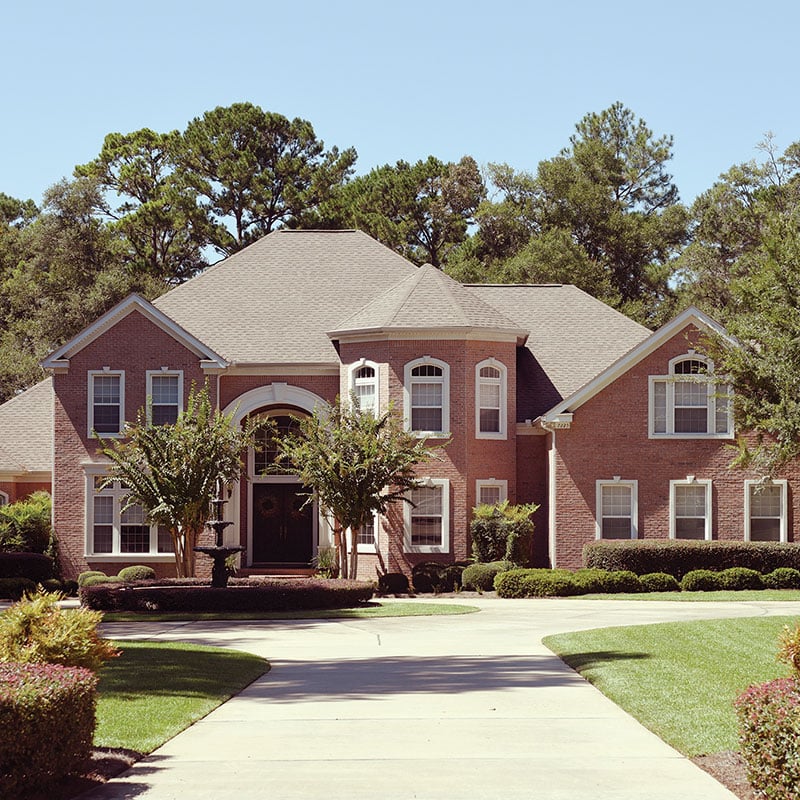 An ornate fountain is a signature commons-area feature in the Sleepy Hollow neighborhood.
Lawrence Davidson
Hidden in their own isolated corner of the relatively undeveloped northern Tallahassee, the Ox Bow Hill, Ox Bow Estates and Sleepy Hollow subdivisions house some of the finest estate-style homes in the 32312 zip code. Homes in the neighborhoods sit on spacious plots, usually larger than an acre. This style of living provides what many people love about North Florida: easy access to green spaces and lots of peace, privacy and security.
Homes in the Ox Bow area average in the $500,000 range and upward. The houses are pricey but well worth the expense. While in another neighborhood you might expect to pay the same price for a beautiful home on a half-acre plot, in Ox Bow you get luxury living without having to compromise on space. The seclusion and privacy that the Ox Bow area provides make the houses highly valued and the land desirable.
"Ox Bow Estates and Ox Bow Hill are areas with a good mix of updated older homes and newer constructed homes," said Realtor Hettie Spooner. Many homes are older, she explained, but newly renovated and expertly maintained, while some homes were built within the past few years. A few undeveloped lots are also available. Ox Bow homeowners take great pride in cultivating lushly landscaped yards and lawns.
The community is also a part of an A+ school district, with top-notch elementary, middle and high schools just a short distance from each subdivision. With so much space and relatively permissive homeowner's regulations, the area is perfect for families with children. And with only one main entrance to the subdivision, traffic is limited.
"I do really, really love Ox Bow. It's just a great place, especially for families," says local resident Paul Lehrman. "My offices are in Savannah, in Manhattan and in San Francisco, and virtually everyone in those offices has their kid in a private school, they live in houses that cost millions of dollars and are half the size, and they can't send the kids out to play because there are real concerns about just letting a child run out and play without some sort of supervision. Here you can do that with a clear conscience and know that if you tell them to be back at sunset, they'll be back."
Ox Bow is also just a short drive from a selection of recreational and natural activities. Located close to the Ox Bow community is The Farm Equestrian Center, where homeowners and visitors board horses at the five-star indoor stables and ride through their elite indoor equestrian ring, dressage ring, cross-country course and more.
Also in close proximity to Ox Bow are several parks, including the beautifully cultivated Maclay Gardens with its walking and bike trails, fishing spots, a boat ramp, canoeing, kayaking and wildlife observation. Elinor Klapp-Phipps Park is located adjacent to Maclay and is a more wild, native park, featuring miles of natural backwoods hiking trails.
Built around Lake Charlotte and a short drive from Lake McBride and several other bodies of water perfect for canoeing, kayaking and fishing, Ox Bow Estates is well suited for any outdoor enthusiast. In addition to peace and quiet, Ox Bow provides many opportunities for leisure and recreation.
One would guess that all the seclusion and privacy offered by Ox Bow would be an inconvenience to homeowners who enjoy going out on the town. However, Ox Bow is still only a 20-minute drive to Midtown bars and restaurants. It is also a straight shot to Thomasville Road, which contains options for shopping and groceries.