Nonprofits Welcome the Help — Even When You Give a Few Hours a Month, Or Just One Day
Short Commitment, Big Difference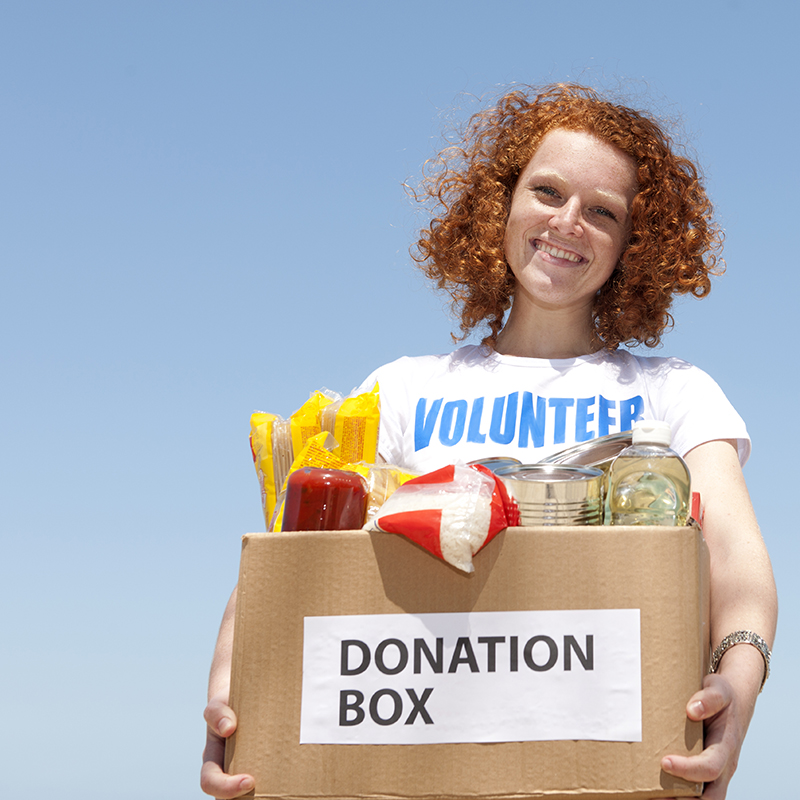 Dealing with the hectic demands of everyday life, the very idea of volunteering can be intimidating. Which nonprofit organization to choose? How does the volunteer process work? Where is the job? What will I be doing?
One major reason many are intimidated by volunteerism has little to do with a lack of ability, resources or a desire to help — it's the lack of time and, in many cases, fear whatever time can be offered wouldn't be of much use.
What you may not realize is short-term opportunities are not only easy to find but also extremely valuable to nonprofits. In fact, most agencies depend on the comings and goings of temporary volunteers, benefiting significantly from what few hours they are able to give.
Local Events
One of the easiest and quickest ways to help out the community is by keeping an eye out for local events. Throughout the year, community-service organizations like Keep Tallahassee-Leon County Beautiful and The United Way of the Big Bend host clean-up programs, fundraisers and other opportunities for volunteers to help the community. And with most events lasting no longer than a few hours, even the busiest among us can find time to participate.
Some of the most popular upcoming events include the annual Shoreline Cleanup on Sept. 21, and the Super-Clean Sweep on March 1, 2014 — both hosted by Keep Tallahassee-Leon County Beautiful.
For these projects, volunteers typically gather on Saturday mornings to dedicate a few hours to getting rid of graffiti, cleaning litter from roads and shorelines, removing illegally dumped items from forests and planting flowers, bushes and trees.
Diana Hanson of the KTLCB says these events benefit the entire community, resulting in "a cleaner, safer, more attractive environment, as well as improvement of property values and fostering education.
"We value all our volunteers who turn out for our cleanups and beautification projects," she said. "And if groups need a project, we can find one."
Throughout the year, the United Way of the Big Bend coordinates four separate events called Days of Doing that include volunteer literacy programs, hunger awareness campaigns and building projects. Much like the KTLCB events, the Days of Doing program was created to promote the value of volunteerism, increase the awareness of local human service agencies and demonstrate how working together can better the community. Heather Mitchell, UWBB president and CEO, explained that, because they can range anywhere between one and eight hours a day, their programs are able to accommodate many different schedules.
Volunteers have more freedom to arrange their own schedule when participating in projects like READ UNITED, a program where volunteers visit schools and help children with reading.
"For READ UNITED, we need 100 volunteers to help in all eight counties," said Mitchell. "We cover 30 classrooms in just one week, and time for this activity depends on how many classrooms each volunteer does. For one classroom, one hour."
Make a Difference Day
If there's strength in numbers, what better way to garner a community's power than to have one day when all citizens are invited to volunteer? That's the idea behind Make a Difference Day.
Held annually on the fourth Saturday of October, Make a Difference Day was established in 1992 by USA WEEKEND as a national day for helping others. Businesses, neighborhoods, schools and individuals host the events and provide citizens the opportunity to participate and help the community.
Every year, Make a Difference Day proves there are countless ways to volunteer. No matter how busy you are, there will always be ways to help on this day — whether it's by spending a few hours in a soup kitchen, spending the day building a house with Habitat for Humanity or simply donating items to Goodwill. When everyone participates at the same time, even the smallest contributions are important.
Come Oct. 26, if you want to participate in Make a Difference Day, visit the official website (daytabank.handsonnetwork.org), select "Project Search" and enter your city or zip code. Any opportunities happening in the area will appear on the map, with details about each event.
Everyday Opportunities
Another great way to get involved in the community is by volunteering at human service agencies that are active all year long. Constantly serving the public, these organizations always need help, no matter the date or time. This gives volunteers even more flexibility when it comes to temporary commitments and scheduling.
The Tallahassee-Leon Shelter, which provides free food, clothing, shelter, medical assistance, personal hygiene items and crisis intervention services to those who need it, is one such entity. Administrators say some of the best ways to contribute include becoming a meal provider, volunteering for three-hour evening shifts and donating items. Individuals who provide meals, monetary contributions and ongoing needs like toilet paper, laundry detergent, bar soap and over-the-counter medications also are vital to the operation.
The Ronald McDonald House Charities of Tallahassee is another nonprofit that operates year-round. With two locations in Tallahassee, the RM House provides a place for families of sick children to sleep, eat and find comfort when visiting hospitals away from home.
"We need volunteers on a daily basis," said local House Manager Tammy Hartsfield. "We normally have three volunteers at the RM House and three at the Family Room at Capital Regional Medical Center each day."
Volunteers help by cooking, cleaning, donating supplies and helping with fundraising events. They are generally asked to complete three-hour shifts, but Hartsfield said they can accommodate anyone — no matter how much time they can spare.
"We always try to be flexible and work with each volunteer's schedule," she said. "Providing meals for our families can be as easy as picking something up at a restaurant or grocery store and delivering to the house. Collecting pop tops is always helpful and easy to do, too."
Since the community can benefit from all types of contributions, volunteering doesn't mean you have to buckle down for a long-term commitment. And while sacrificing one day out of the year may seem ineffective, it can make a big difference to local organizations and the people they serve.
---
How to Help
Keep Tallahassee-Leon County Beautiful
To Volunteer
Visit ktlcb.com
Call Diana Hanson, (850) 545-6507
Upcoming Events
Sept. 20 Shoot The Moon Golf Tournament
Sept. 21 Shoreline Cleanup
March 1, 2014 Super Clean Sweep
March 31, 2014 Green Tree Open Golf Tournament
United Way of the Big Bend
To Volunteer
Contact Heather Mitchell, Heather@uwbb.org
Upcoming Events
Fall Downtown GetDowns
Year round BEST Project Volunteers
Spring Community Investment Volunteers
May Golf Tournament Volunteers
Ronald McDonald House
To Volunteer
Online application at RMHCtallahassee.org
Upcoming Events
Oct. 25 Annual Stone Crab Fest at Dover Farms
March 2014 Annual Red Shoe Run
Tallahassee-Leon Shelter
To Volunteer
Call (850) 224-9055
Upcoming Events
Turkey Trot
Alternative Christmas Market
Make a Difference Day
To Volunteer
daytabank.handsonnetwork.org