No Shave November
Gents Get Hirsute for Fun and Nonprofit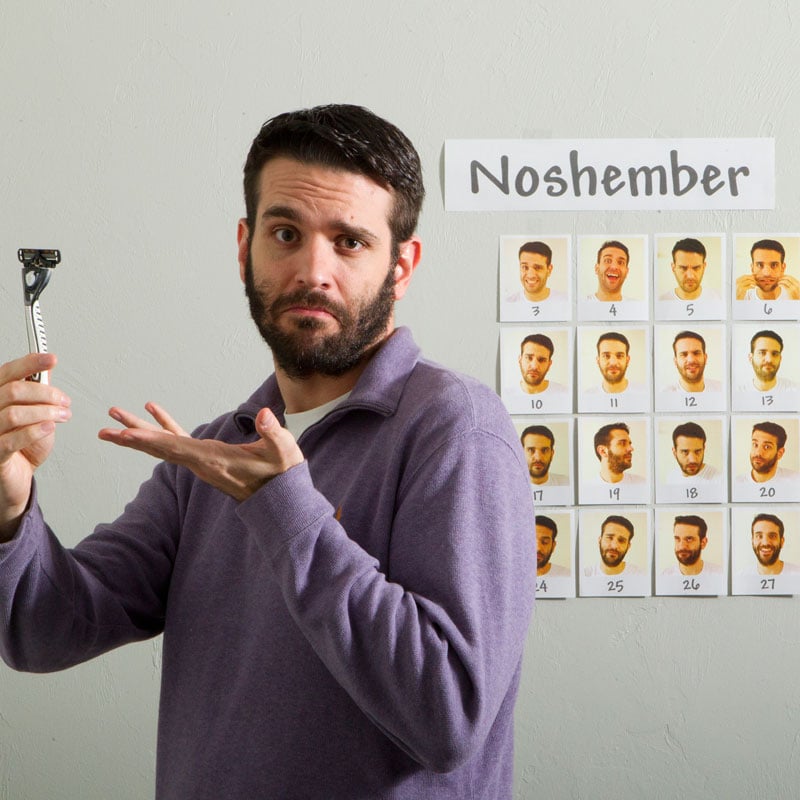 With temperatures declining and the chill of winter upon us, it's time to break out the scarves, Ugg boots and pea coats. This month, however, many men nationwide will be sporting an additional accessory: the beard.
No Shave November, sometimes known as "Noshember," was created to raise awareness of prostate cancer and lasts the entire month. The rules are simple. On October 31, the guys shave off all their facial hair. Participants should take a picture of themselves on Day 1 and another on Day 30. In between, absolutely no shaving, waxing or trimming is allowed.
Sean Brice Jr., a senior at the University of Central Florida, has been participating in No Shave November since he was a junior in high school. "My friends and I don't shave for the entire month. If anyone shaves before December, they have to shave their legs or wax their chest; something in that ballpark," he said. "Different people do different things."
Locally, the nonprofit Lee's Place used No Shave November as a way to raise funds last year. With Facebook and word of mouth, Director of Development Beth Tedio and her husband, Fred, who has been an avid participant over the years, got things up and running on the Lee's Place website. "People would go on the website and make a donation anywhere from $5 to $100 to vote on whose beard they liked the best," she said. She expects the event to be bigger and better this year now that people are more aware.
The contest attracted many local residents, including WCTV meteorologist Rob Nucatola. Asked via Twitter if he planned to participate again this year, he replied, "If another charity asks me again, probably! #suckerforacause."
@TallahasseeMag it was really itchy… but was fun! getting a little scruffy for LEE'S PLACE was worth it!

— rob nucatola (@robnucatola) May 15, 2013
@TallahasseeMag if another charity asks me again, probably! #suckerforacause

— rob nucatola (@robnucatola) May 15, 2013