Nick, Connie and Their Angel, Jill
Our publisher shares a story of dedication and compassion.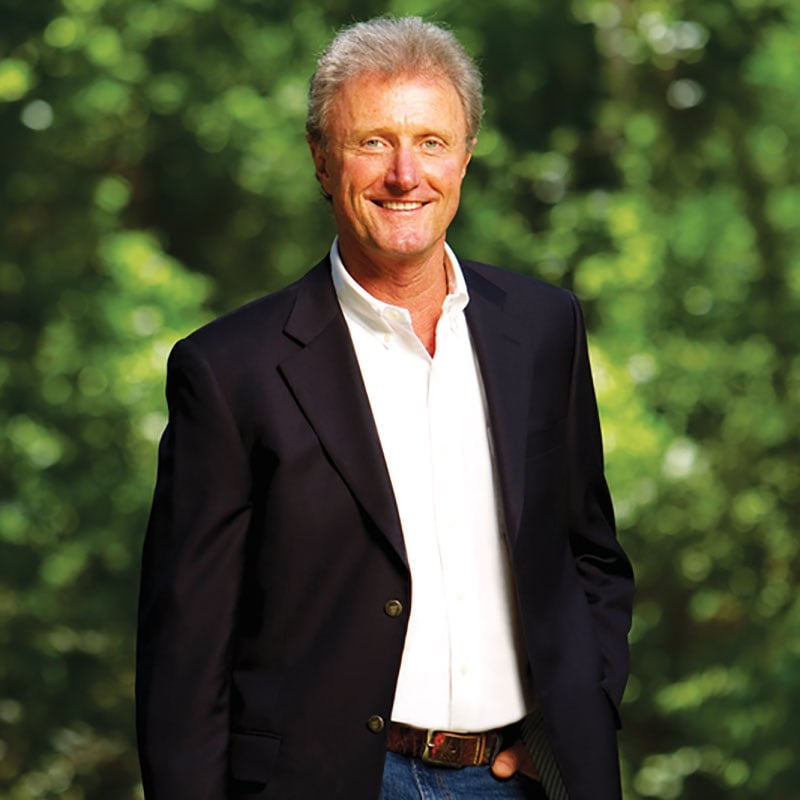 Many years ago, my sole job each day was selling advertising for Tallahassee Magazine.
I had the entire city as my territory and, on a typical day, I would call on 12–18 business owners in hopes that they would see the wisdom in promoting their brand and product or service in the magazine.
I developed relationships with people who remain advertisers decades later and, for that, I am truly grateful.
After retiring from the corporate world, Nick Humphrey and his wife Connie opened a ham store in Market Square.
Connie's Hams is still in operation today. Nick was a great, but tough, customer. He expected top-line service and drove a hard bargain. He was very particular about the appearance of his ads and where they appeared in the magazine.
Soon, he and Connie were great friends and mentors of mine; I had immense respect for both of them. In time, a woman, Jill, came to work for Nick and Connie and became their most highly trusted and valued employee.
When the Humphreys decided to retire and travel the country in their new motorhome, they sold (and financed) the store to Jill so that she could have a secure future. Jill had become a member of the family.
In 2017, Connie was seriously ill. Nick, in his 80s, found the caregiving role to be extremely taxing, and Jill committed herself to helping.
She visited the Humphreys every evening, tended to Connie, and ensured that Nick was all right. Months later, Connie's final hour neared. In her last words to Jill, she encouraged her to take care of Nick and herself.
Along with her mother, Jill did just that for the next six months. Mother and daughter combined to spend time with Nick, day and night, and most helpfully on Connie's birthday and during the holidays when Nick's grieving was most intense.
Jill would take the night shift and, when her mother arrived in the morning, she would go to open the store. She awakened one morning to find that Nick had died during the night.
I was moved to tears when, at Connie's Hams, Jill told me about Nick's death.
She had compassionately given of herself so that Connie and Nick could spend as much time as possible with each other in the home they loved and so that each could die with dignity.
Jill's dedication to the Humphreys did not go unrewarded; she was made heir to their estate.
Nick was a good man, and I am a better person and businessman for having known him.
Now I'd like to introduce Pete Reinwald as the seventh editor in the 40 years of Tallahassee Magazine, Rowland Publishing's flagship publication.
Pete follows Steve Bornhoft, who elevated Tallahassee Magazine as editor and who — from his new home and base in Panama City Beach — maintains a crucial role as editor of two of our important proprietary publications: Emerald Coast Magazine and 850 Business Magazine.
Pete joined us as managing editor in July.
He moved here from Chicago, where he worked in various roles for the Chicago Tribune, including as an editor on the nation-world desk.
It's his second stint in Tallahassee, and he says he's thrilled to be back. We're delighted to have him.
We think Pete's newspaper background will bring a fresh perspective and unique viewpoint to our story choices and reporting.
And I think you'll find him eager to hear your thoughts and story ideas as he gets reacquainted with this beautiful Capital City of ours.
Brian Rowland
brianrowland@rowlandpublishing.com