Nelson Pays Tribute to Rockin' Father
Nostalgic multimedia performance presents story of Ricky Nelson, who 'grew up in front of everyone'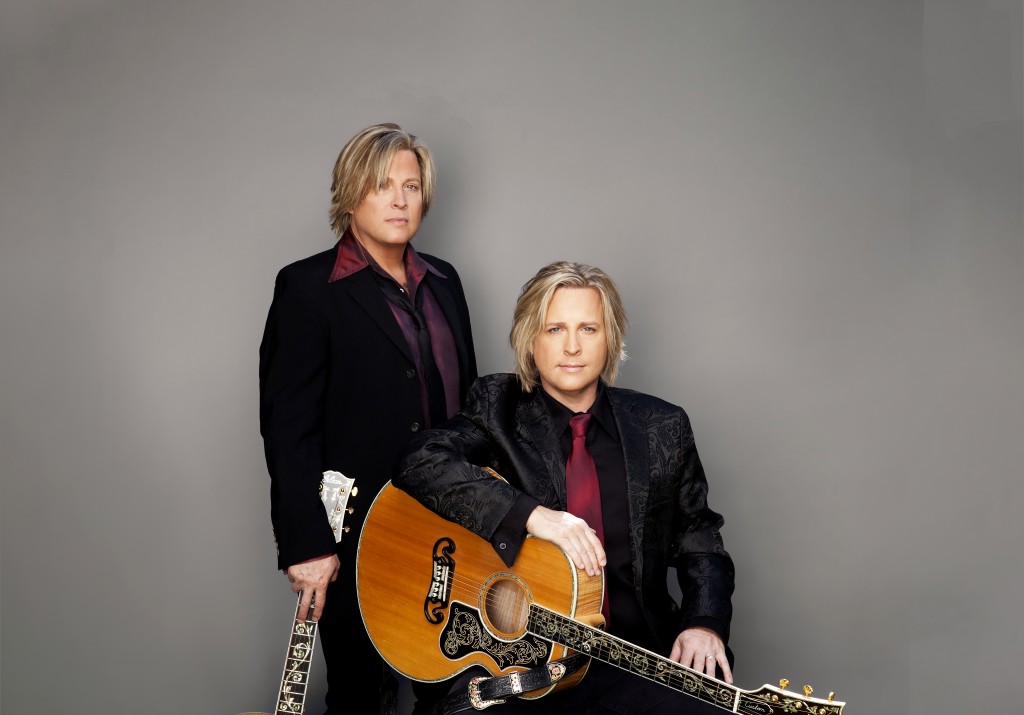 Matthew and Gunnar Nelson, sons of a famous heartthrob, were irritated.
Their celebrity dad, early rocker Ricky Nelson, had come in off the road and agreed to take the boys to see Star Wars. Ricky stopped at a grocery store to pick up some smokes and was approached in an aisle by a fan.
Recalls Matthew: "My dad started talking to him, and Gunnar and I were harrumphing, and my dad gave us a look. He talked to that man for 25 minutes, and then he knelt in front of us and told us, 'I had never seen that man before and I will never see him again, but he had probably waited a long time to meet me, and talking to him is part of my job. He is our livelihood, he is our priority, and if you ever do what I do, I want you to remember that.' "
In February, the brothers, known as Nelson, will present "Ricky Nelson Remembered," a multimedia tribute to their father, his music and the mark he left on the world. The brothers will play Ricky Nelson's greatest hits and some of their own, accompanied by footage of "one of the most video chronicled men of all time," Matthew said, "someone who grew up from 'Ozzie and Harriet' to 'Garden Party' in front of everyone."
Too, the show includes interviews of people who spoke about Ricky.
Ricky's father Ozzie wrote, produced, directed and edited, "The Adventures of Ozzie and Harriet," which aired for 14 years beginning in 1952, 435 episodes in total. Ozzie Nelson believed that TV was a fad and assumed he'd go back to life as a bandleader after it faded to black. Harriet was a singer, and "Little Ricky" made numerous appearances on the sitcom.
Ozzie Nelson, Ricky Nelson and the Nelsons all have had No. 1 hits on the Billboard charts.
"Ricky was good looking and he was sexy, and it worked," Matthew said. "He loved women, and they loved him."
He recalled a visit made by Gunnar's girlfriend to a house that the boys shared with Ricky.
"My dad let her in, and she came upstairs and she couldn't breathe," Matthew said. "She really had an episode, and we had to sit her down and she was hyperventilating. When she could speak again, she said, 'I just saw the most beautiful man I have ever seen.' "
Matthew said "Ricky Nelson Remembered" puts his father's music in a historical and personal context. It concludes with "Just Once More," a song by the Nelsons about loss.
If Matthew had the chance to speak with his father just once more, what would he say?
"I would tell him that I love him and have missed him," Matthew said. "And I'd ask him where the hell he's been. I'm sure he would have a lot to offer."
And, he undoubtedly would introduce Ricky to his namesake Ozzie, age 6, Matthew's son and a future musician who has been banging drums for three years.
"Ozzie loves to listen to ZZ Top and will play 'La Grange' on an endless loop," Matthew said. "I once flew from LA to Austin with Billy Gibbons. We talked the whole way about my dad and his music and how Billy grew up listening to it. And now my son is into Billy's music."
Music, said Matthew, is divine, proof of God.
"It comes to me from somewhere outside of myself. I am a vehicle, and it's a nice ride."
See Nelson live
Nelson will perform"Ricky Nelson Remembered" on Monday, Feb. 23, 2021, at 7:30 p.m. at The Moon in Tallahassee.
Tickets, ranging in price from $45 to $60, are available at OpeningNights.fsu.edu or call
(850) 644-7670. For information on all Opening Nights Events, visit OpeningNights.fsu.edu/events.
Opening Nights at FSU  |  222 S. Copeland St.  |  (850) 644-7670  |  OpeningNights.fsu.edu/events