Nature and Wildlife Photographer Brian Proctor Captures the 'Perfect' Shot
Ready. Aim. Shoot.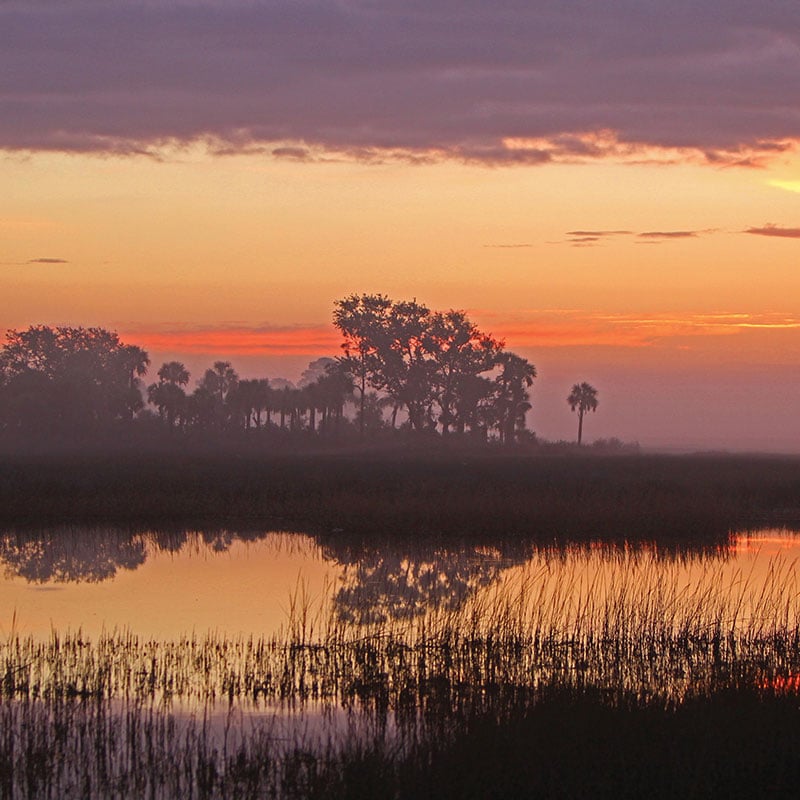 The outdoors have always had a hold on Tallahassee-native Brian Proctor.
A commercial advisor at the real estate powerhouse NAI TALCOR, Proctor spends a good chunk of his week toting clients around the region — pointing out the various attributes of large, often plantation-sized properties to his big-time land investors.
Off the clock, you're likely to find him exploring near many of those same parcels, his Canon camera and tripod slung over his shoulder.
"I love the challenge of capturing something on film that normally you're not going to be able to see just by walking into the woods and hanging out," explained Proctor, who's been active in the world of professional nature and wildlife photography for decades. "It's a little more involved than that and it takes a little more time and effort than that. But I love doing it. I love the challenge."
For Proctor, the fascination started with an honest appreciation for the outdoors and, as he'll tell you, "a tremendous respect," for wildlife. But it wasn't until the end of duck hunting season, circa 1967, that he began to realize his adventures in nature didn't have to end just because the game warden called time.
"I'd have the binoculars focused," recalled Proctor, "and I'd think how cool it would be to capture something like that. I had no real idea about the photography aspect, I just kept thinking, 'Golly, how neat would that be.'"
According to Proctor, snapping a perfect picture (a phrase he doesn't feel could ever truly embody his wildlife portraits due to the often untimely movements of his subjects) is about mastering two things: lighting and patience.
The first is easier. Photos taken at dawn and dusk have a softer, more tranquil quality that simply can't be duplicated by studio lighting or even direct sunlight. Another tip? Look into the animal's eyes, he says.
"To me, focusing it is all in the eyes," emphasized Proctor. "If the eyes are not in focus, then you've lost the image. It doesn't have to be absolutely perfect; it can be a soft focus. But the eyes have to be fairly sharp."