National Geographic Honors Panacea Man's Environmental Advocacy
Rudloe Keeps It Real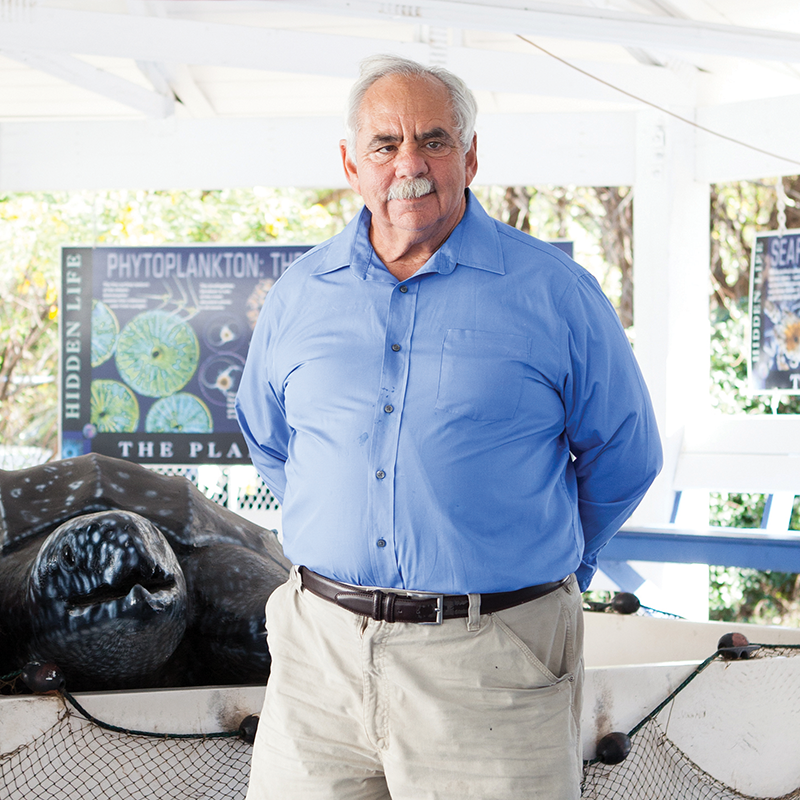 While he lacks customary academic credentials, Jack Rudloe has successfully pursued a scientific career for decades.
"I graduated high school in 1961 and at the time, I was actually one of three high school students ever to have been published in Scientific American," Rudloe recalls. "My brother was one of the other two, but they didn't make a connection between us. His article was on computers, mine was on sensitive plants."
So began Rudloe's love affair with science, although the romance hasn't been without its rough patches.
"I was not a very good student," he confesses. "I didn't like to study, didn't like the classroom. It was a race between whether I was kicked out of FSU or I quit."
After leaving school, Rudloe took stock of what he enjoyed doing and decided to start collecting and selling marine specimens to universities, research labs and museums.
In 1965, Rudloe bought a shack in Panacea and started the Gulf Marine Specimen Lab. After marrying Anne Eidemiller, a marine biologist, Rudloe noticed growing community interest in the laboratory. He and his wife decided to open it up to the public as an educational resource and as a way to promote appreciation for the natural world.
Fifty years later, the lab gained the attention of National Geographic photographer Joel Sartore, who was on a mission to photograph a specimen from every endangered species worldwide for his Photo Ark project. He needed photos of marine invertebrates.
"I didn't make that contact," Rudloe said of his initial interaction with Sartore. "His assistant told him that there was this place called Gulf Specimen in North Florida and they should come by and see what we had. I didn't know who he was. He arrived at the lab and it blew his mind because he had never seen so many invertebrates in one place and so accessible."
After finishing the Photo Ark work, Sartore and National Geographic decided that Rudloe's contributions as an author, naturalist and conservationist deserved further recognition. They featured him in the museum's Hall of Heroes at the Photo Ark's opening in Washington, D.C., earlier this year.
While Rudloe is proud of the honor he's received, his main focus is on using the resulting publicity to better the Specimen Lab and expand its environmental outreach programs.
"I'm hoping that the recognition will somehow translate into people saying, 'This is worthwhile,'" he says. "I think it's important that people not only see but touch and communicate with horseshoe crabs and starfish and sponges and get to see stingrays not as evil beasts but as just an animal. You can watch the Discovery Channel, but our lab has real stuff in this age of fake stuff."