My Sister Lauren's Sous Vide Turkey Legs
"They're tender and flavorful to the bone"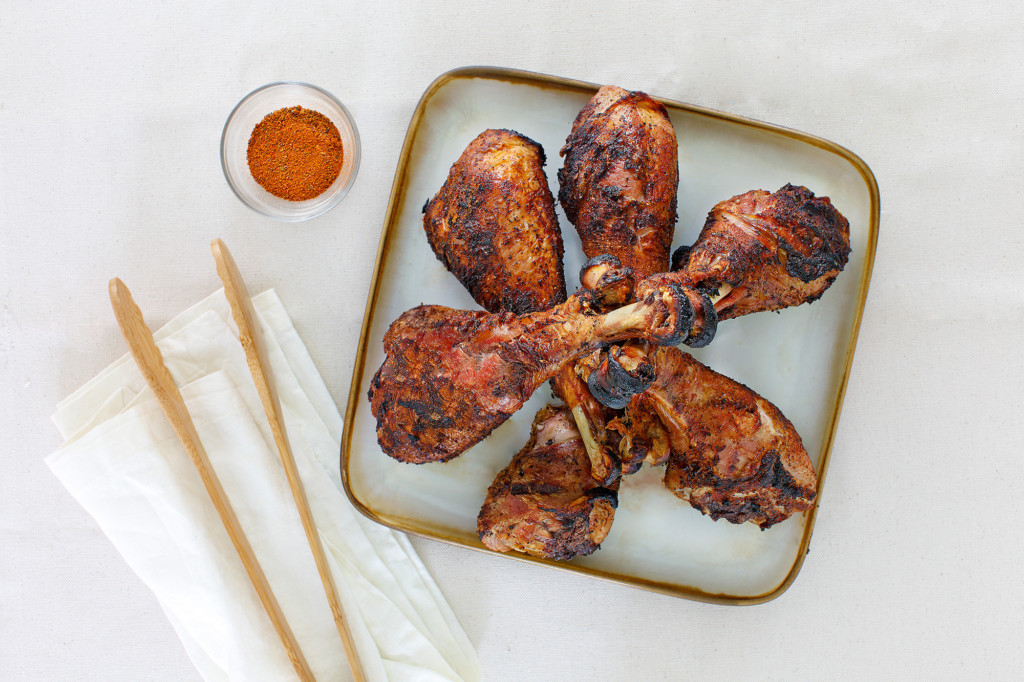 This holiday season we had a few of our staff members share the recipe to their favorite holiday meals.
Lindsay Masterson, Publication Designer
"They're tender and flavorful to the bone."
Ingredients:
6 turkey legs
Any smoke rub/barbecue rub of choice
Smoked sea salt
3 teaspoons liquid smoke
Directions 
Set the sous vide machine to 145 degrees.
Coat and rub turkey legs with desired smoke seasoning.
Add in a few pinches of smoked sea salt. Place two turkey legs per bag.
Add a teaspoon of liquid smoke to each bag. Vacuum seal the turkey legs in a bag.
Sous vide at 145 F for 14 hours.
When the sous vide bath is complete, remove the turkey legs from their bags.
Transfer turkey legs to a charcoal grill with hickory wood chips. Grill until crispy.
Rest turkey under tented foil for 10 minutes, then serve.