Must Haves: Holiday Baubles
Decorate yourself with jewelry that shines bright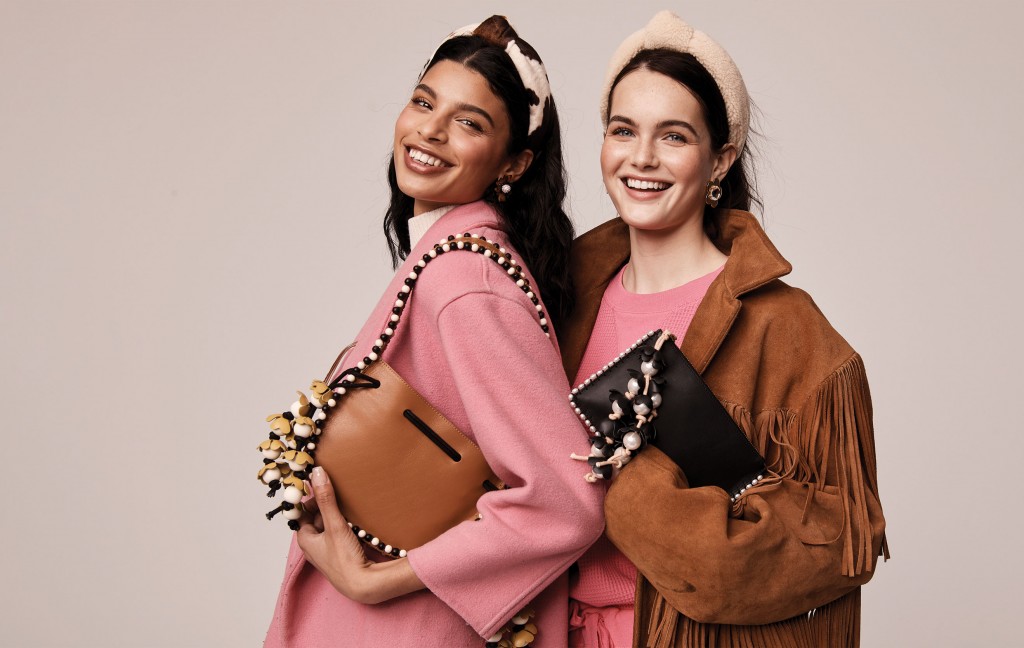 Tinsel tantalizes, gleaming ornaments glint, sequins shine and colored confetti calls for celebration. The holiday months naturally encourage a boldness, a bit of pizzazz and pop to close out the year. With holiday parties bringing together family, friends and coworkers, it seems we are always attempting to outshine our Christmas trees with the dazzling jewelry we select to wear.
Those who stick to simple studs and a rotation of the same necklaces most of the calendar year select their best and brightest from the back of the jewelry box during the holidays. While your candy-cane earrings are a trusty go-to, it's likely time to update your baubles to the latest in bling trends.
Where fashion fixes come and go, diamonds really are forever. Any jeweler will agree that whether wearing or gifting, diamonds are always the way to wow and woo.
Dorothy Vodicka, co-owner of The Gem Collection, suggests a pair of diamond hoops because they "dress any outfit up and can go from office to party with no need for transition."
Much like a little black dress, there are items that Vodicka thinks every woman should consider for her jewelry box — one-carat diamond earrings, two-carat diamond hoops and a diamond line bracelet. For those just beginning their collection, she recommends gold hoop earrings, yellow gold bracelets and a long link chain.
Yellow gold is back and more popular than ever. For the 2021 holiday season, Vodicka predicts that all that glitters will be gold. Holiday partygoers will don large gold hoops, yellow gold ear cuffs and wide yellow gold bracelets, including charm bracelets and Cuban link chains for both men and women.
Sarah Villella, manager and buyer at Narcissus adds pearls to the list of classics. She also recommends vintage or vintage-inspired chandelier pieces such as intricate drop earrings of bright gemstones. Favorite brands that elevate any outfit and are ideal for holiday wear include Verdier, Freida Rothman, Jenny Bird and With Love Darling.
Holiday jewelry is all about catching the eye. Think pearls but with an edge — the ones that wouldn't be worn by your grandmother — on a chunky gold chain, against a plaid headband or on a leather cuff. Incorporate holiday colors such as ruby red drop earrings, an emerald pendant, or alternating silver and gold bangles.
Vodicka and Villella agree that jewelry should either center around a statement piece or be a tasteful layering of smaller, delicate jewelry. The days of stacking large, bold jewelry are gone.
"Leave the ornaments for the tree, make sure your accessories complement you and don't overshadow your presence," said Villella. "Our styling tip: If your jewelry is the focal point, keep the clothing simple."
Sequins and velvet are top contenders for holiday parties, and because these are already vivid choices, a pair of diamond studs or a gold bracelet would be fitting companions. If your ensemble is a solid color, infuse it with the vibrance of gemstones.
The holidays are a time where we all gravitate toward whimsy and wonder. The baubles we wear reflect our spirits, radiant and shiny.