Multifunctional Furniture
Space-Saving Styles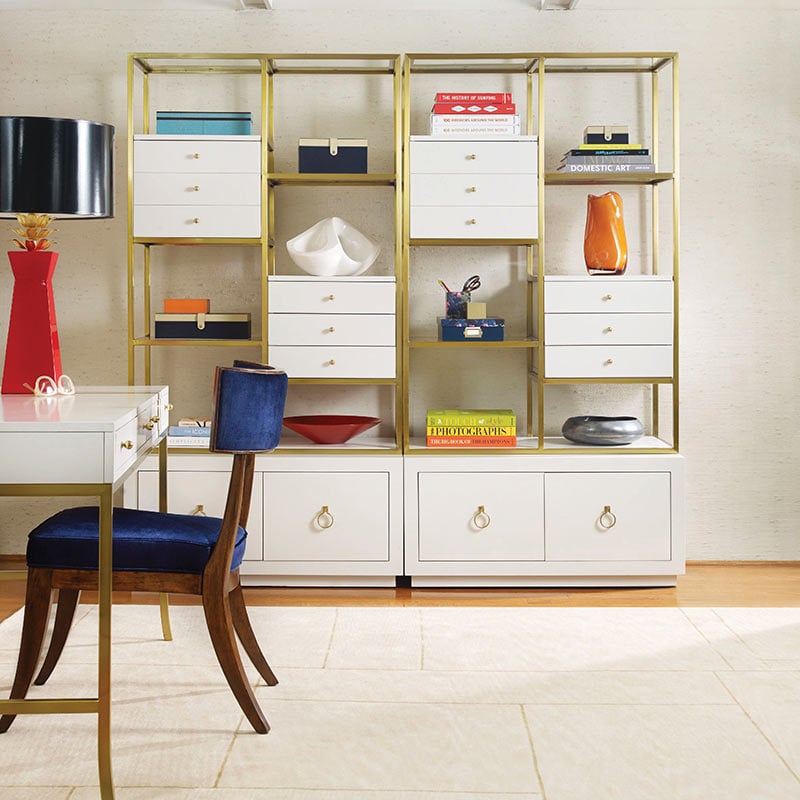 When is a coffee table not a coffee table? When it's a dining table. Or wine rack. Or bookcase. Or hassock. Or dog crate.
Yes, the multifunctional furniture renaissance is here, and designers and manufacturers say that much more is coming.
"Every year, we see more multifunctional designs introduced at trade shows," says Pat Bowling of the American Home Furnishings Alliance, a national association of furniture manufacturers. "And the reason is clear: Living spaces are becoming smaller. Part of it is an older population that's downsizing. Another is the second-home market. Those homes are smaller than everyday residences. The third is millennials, who gravitate towards urban areas where living spaces are substantially smaller."
But designer Karen Waterdield of Sugar Beach Interiors, Miramar Beach, sees still another factor contributing to the multi-functional furniture trend.
"Architect Sarah Susanka's book, 'The Not So Big House,' has changed the concept of 'home' profoundly," she says. "It stresses quality over size, and it literally started a minimalist movement, first in square footage and then in furnishings."
Smart and Chic
Flexible furnishings that combine functions are now readily available for every room in the house, and Waterfield and Bowling marvel at how good-looking they are.
"Sleeper sofas and chairs, for example, are no longer ugly, clumsy things," says Bowling. "For example, Lee Industries features a super-sleek day bed, and there's a sofa that converts to double bunk beds — obviously genius for a kids' room."
However, the design of a multifunctional piece can be so innovative that it's difficult to recognize its talents on a showroom floor. A good example of this is the Casulo System, which can practically furnish an apartment. It's a cube that brilliantly becomes an armoire, a desk, a height-adjustable stool, two additional stools, a bookcase, and a bed. Similar systems convert a kitchen-appliance-wall that rolls on tracks into a soundproofed guest room with a Tempur-Pedic bed.
Replacing the conventional dining table is especially easy. Designs include sideboards, benches and dressers that can turn into dining tables. And the home office was never more efficient. One notable design is for a steamer trunk that looks perfect at the foot of the bed and opens up to become a complete home office.
And then there are the "extras," such as the low storage cabinet that doubles as bike storage and the ironing board that's also a mirror. But the Mona Lisa chair beats them all. It's a chair that folds up to become a framed painting that hangs on the wall.
"It was never easier," says Waterfield, "to downsize in style."
---
Roll-about Function
According to Pat Bowling, Vice President of the American Home Furnishings Alliance, the trendiest piece of furniture at the recent national trade show was the rolling cart. "We call it a bar cart," says Bowling, "but the fact is that it's one of the most flexible pieces of furniture ever — perfect for space-challenged rooms. Designers say that it works in every room in the house and goes outside, as well. With a lower shelf and top, it can hold anything from small appliances and towels to books and plants. And, of course, you can roll them about." The new bar carts may be made from metals or wood and may feature tops and shelves made from glass, wood or even stone; so there's a design to go with every style.