Ms. Grow-It-All®
Introducing the newest team member at Esposito's Lawn & Garden Center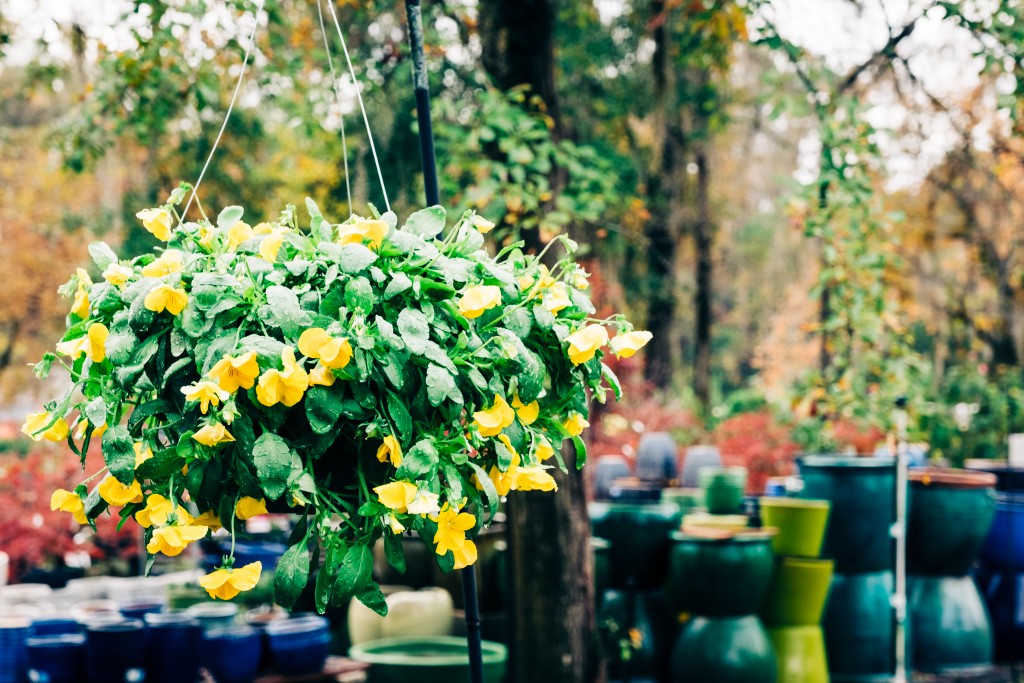 Imagine getting up every morning and going to work in a beautiful garden where birds sing and butterflies flit among the flowers while a gentle breeze nudges the wind chimes hanging high in a tree.
Sounds a little like heaven, doesn't it? For Ms. Grow-It-All®, Esposito Garden Center is a slice of heaven.
For the past 15 years, I've written about gardening using Ms. Grow-It-All® as my nom de plume, dispensing gardening advice and answering questions. I launched the column in 2005, the year after I first became a certified Florida Master Gardener through UF/IFAS Leon County Extension. It initially was published in the Tallahassee Democrat, where I was a senior editor at the time. In 2011, I moved it to Tallahassee Magazine, where I have been writing about gardening, as well as a variety of other topics, ever since.
Along the way, I've conducted workshops and seminars at local nurseries, including Esposito's and Tallahassee Nurseries, and for several Tallahassee Garden Club garden circles. But those were my "side gigs." Gardening, writing about gardening and dispensing gardening advice were not my main job. I worked in various communication and marketing positions, but gardening was my passion. Now, it is my job. I have joined the Esposito Garden Center family, and I love working here.
As I described above, the setting is idyllic. A sense of serenity envelops me when I step into the garden, and my worries fade. I realize that whatever might be troubling me can be resolved. It really helps me put things in perspective, which is so helpful in these trying times. Other gardeners know what I'm talking about. Whether it's a garden center, a botanical garden or your own little patch of soil, working with plants is good for the soul and the mind.
That's not to say gardening is easy work. Far from it. Digging, lifting, hauling, bending and kneeling are physical labor, but your body needs it. I know mine certainly does, and I'm getting it at work and at home. I jokingly told Ralph Esposito recently that I hadn't realized the job came with a free gym membership.
My duties include helping people decide what to plant. Sometimes it's a shrub for an area of their yard that needs a little sprucing. Sometimes it's helping them plan a container garden or design a new planting bed of shrubs and flowers. It's part science, part art and part inspiration — but always fun.
I encourage everyone who is feeling a bit anxious and edgy about what's happening to get into the garden. Newcomers can start slowly with a couple of pots of cherry tomatoes and red bell peppers. Red bell peppers run about $3.99 apiece in the grocery store. One well-tended plant will pay for itself a dozen times over.
Or spread your wings with a 4-foot-square raised bed. Select flowers, herbs and vegetables that you like. Make it a family event. When it first became apparent that schools would not reopen after spring break, many families came in looking for information about starting a garden. As fun as it was seeing kids select the vegetables they want to grow, it will be even more fun when parents see their children's faces as they bite into a freshly picked vegetable for the first time. Too many kids think food comes from the store.
Now is a great opportunity to show them that food comes from the soil — with the help of the sun and the rain. Come see me at Esposito's, and let's grow some groceries and connect with nature.