Movin' and Shakin' in the Capital City
News from the business community.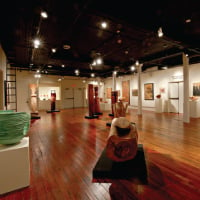 Local Honors
▪ It's cool and green and shady. Now, it's nationally recognized again. The Park Avenue Chain of Parks, a leafy and green source of pride for many residents, was recently celebrated as a prestigious work of landscape architecture by the American Society of Landscape Architects. The downtown park system was one of only three sites in Florida recognized during ASLA's "Celebrate Our Public Landscapes" campaign, which emphasizes the role landscape builders play in creating a valuable sense of place.
"Our park system as a whole is one of the best in America," said Mayor John Marks. "It's the centerpiece of the downtown community."
The Chain of Parks was renovated 18 years ago, and has since been the venue of choice for many downtown festivals and special events. In 1999 it was honored by the ASLA as a Centennial Medallion recipient in celebration of the organization's 100th anniversary.
Heard on the Street
▪ Moore Communications Group is celebrating its 20th anniversary and has added more glory to its well-known reputation with a third consecutive appearance on Florida Trend's annual ranking of the "Best Places to Work" in the state, and a second showing on Inc. Magazine's 5,000, the annual list of fastest-growing companies in the nation.
▪ Beth Kirkland, CEcD, executive director of the Economic Development Council of Tallahassee/Leon County Inc., has been elected by the members of the Florida Economic Development Council to serve as the group's 2012–13 chair.
▪ Ohio Wesleyan University administrator Eric S. Algoe has been appointed associate vice president for administration at Florida State University. He will assist with the development and implementation of programs that have a university-wide impact.
▪ Leon County District 4 Commissioner Bryan Desloge is the new president of the Florida Association of Counties. Desloge has served on the Leon County Board of County Commissioners for six years and was chairman from 2009–2010. He is the owner of Desloge Home Oxygen and Medical Equipment. But wait, there's more: Gov. Rick Scott recently appointed Desloge chairman of the Board of Directors for the Early Learning Coalition of the Big Bend Region. Desloge was also awarded the Presidential Advocacy Award during the 2012 Florida Association of Counties Annual Conference & Exposition in Orange County.
▪ Holland & Knight has expanded the firm's Florida government advocacy team by adding Kimberly Case and Beth Vecchioli as senior policy advisors in the Tallahassee office. Case has 15 years of experience in state government, most recently serving as legislative affairs director and policy advisor for Florida Attorney General Pam Bondi and former Florida Attorney General Bill McCollum. Vecchioli represents clients in the areas of insurance regulation, lobbying and financial services matters. She was a senior level manager and regulator at the Florida Department of Insurance/Office of Insurance Regulation for more than 10 years.
▪ Global consulting company North Highland has added Barbara Ray as vice president and new local office leader in Tallahassee. She will also serve as a member of North Highland's Public Sector Global Expertise Network leadership team and will lead company efforts to expand its public sector footprint in existing markets as well as create opportunities in new markets.
▪ Scott Fennell has joined Workforce Florida Inc. as executive vice president for operations and chief financial officer. A certified public accountant, he has more than 15 years of experience working with workforce and economic development budgets and policy as well as governmental audits. Fennell will also serve as Workforce Florida's treasurer.
▪ Pea Green Solutions CEO Samantha Strickland has launched a new brand for her firm: The Pod Advertising. The new name reflects the firm's emergence as a fully operational advertising agency.
▪ Kelly Layman has joined MedAffinity Corp. as an executive and shareholder. MedAffinity is a Tallahassee-based start-up company providing doctors and other health-care practitioners with next-generation software for creating electronic health records. Layman most recently served as executive director of communications at the Florida Board of Governors for the State University System.
▪ Crump & Associates, a training and professional development company founded by Christy Crump in 2008 and headquartered in Tallahassee, has been acquired by the Center for Individual Excellence.
▪ John Wayne Smith, former legislative affairs director at the Florida Association of Counties, has joined William Peebles, whose Tallahassee firm represents several cities, counties and other local governments.
▪ Washington-based government affairs firm Three Bridges Advisors has opened an office in Tallahassee that will be managed by Vice President Alan J. Suskey, who previously worked for SRI International in Washington and as a congressional aide. The Army veteran served two tours of duty in Iraq.
▪ Florida-based marketing and communications firm Taproot Creative has named Stacey Getz, APR, as partner and vice president of public relations. Getz, 29, previously served as director of strategic communications for the agency.
▪ Lyndsey Cruley has rejoined the public relations shop at Bascom Communications after serving as spokeswoman for Senate President Mike Haridopolos.
▪ The Florida Sheriffs Association has named David Brand as public safety services coordinator. Brand spent 28 years with the Tallahassee Police Department, where he retired as the Internal Affairs Commander, and 10 years with the Florida Department of Law Enforcement.
▪ Clear Channel Media and Entertainment has named Chuck Redden as market manager. He has more than 25 years of experience in the radio industry and began his career as a program director at WJLQ-FM in Pensacola.
▪ Logan Lane and Mike Tucker, owners of SignDesign Promotionals Inc., have opened a SIGNARAMA store, the world's largest sign franchise, at 2915 E. Park Ave., Tallahassee.
▪ Pennington Partners Mark K. Delegal, Peter M. Dunbar and Cynthia S. Tunnicliff are among the attorneys profiled in the 2012 Florida Super Lawyers publication. Delegal is being recognized for his practice in the area of governmental and legislative representation, Dunbar for real estate law and Tunnicliff for administrative law.
▪ Cyndy Loomis, chief executive officer of the national management consulting firm ISF, has been named to the board of the North Central Division of the Children's Home Society of Florida. Loomis' 17-year-old son was born 12 weeks premature and received in-home services through CHS.
▪ Karol Schneider, assistant vice president/market service manager at Capital City Bank, was recently elected president of The Pilot Club of Tallahassee. Other elected officers include: Yvonne Salfinger, president-elect; Belinda Mizell, vice president; Claire Mikko, secretary; Charlotte Edenfield, treasurer; Carol Wolfe, one-year director; Carol Heiman, two-year director; and Pam Schilling, immediate past president/director.
▪ Eduardo Gonzalez Loumiet, managing director of Uber Operations, has passed a professional certification program for healthcare information and management systems professionals. He has been designated a Certified Professional in Healthcare Information and Management Systems.
▪ Nick Waller, regional vice president of Gray Television, Inc. and president and general manager of WCTV (Tallahassee-Thomasville)/WSWG (Moultrie-Albany), was presented with the American Advertising Federation's Silver Medal Award for his contributions and commitment to advertising in the Tallahassee area.
"I am honored to receive this award from my peers and join such an esteemed group of previous Silver Medal winners," Waller said.
▪ Bill Moor has succeeded Randy Pople as Capital City Trust Company president following Pople's retirement. Moor, formerly the president of Capital City Banc Investments, now serves as president of both areas and unites the two divisions under common leadership.
▪ Anne Carpenter, program specialist for the Early Learning Coalition, was recognized as a Home Town Hero recently and rewarded by the Children's Home Society for her commitment and dedication to helping children and families in the region.
Local Happenings
▪ Gainesville-based Campus USA Credit Union has opened its first Tallahassee office at 1511 Killearn Center Boulevard. The first credit union to open on a college campus in 1935, it now has more than 65,000 members in 12 Florida counties, including Jefferson, Gadsden, Leon and Wakulla.
▪ A $1 million gift to the Florida State University College of Business from Dollar Tree Inc. President and CEO Bob Sasser and his wife, Pam, has kick-started the college's $65-million campaign for a new building. The university has committed to matching private donations raised for the new facility.
▪ Ron Sachs Communications has acquired What's Next Marketing, a full-service social/digital media/marketing practice. The Ad Club of Boston in 2011 named What's Next as an Emerging Interactive Business, and last year it was a finalist for Forbes' "Most Promising Companies" list. The digital division will be called What's Next Marketing.
▪ Chance Partners and the Carlyle Group have broken ground on Catalyst, a mixed-use development on a 2.9-acre industrial site on West Madison Street near Florida State University. Catalyst will have a five-story parking structure and an adjacent four-story residence building with 130 apartments with a mix of one- to four-bedroom units.
▪ The Tallahassee Regional Airport completed its annual comprehensive Federal Aviation Administration Airport Certification Inspection in August and met all the required standards for keeping its federal Airport Operating Certificate. "Special thanks go to everyone that assisted in preparations for this inspection and their continuing vigilance to ensure that Tallahassee Regional Airport is inspection ready at all times," said Sunil Harman, director of aviation.
▪ Simply Southern Restaurant Group, the exclusive franchisor of Chicken Salad Chick, announced that two new franchises will open in Tallahassee.
▪ Red Hills Powersports is now open for business at two locations in Tallahassee. Red Hills Powersports is the factory-authorized dealership for new Honda, Yamaha, Kawasaki, Suzuki and Zero motorcycles. "There is a special breed of individuals who know the rush of fun and exhilaration that comes from the right powersport vehicle," said Cody Langston, vice president of Red Hills Powersports dealership operations. "That incredible feeling is something we want to share with outdoors enthusiasts throughout our area."
▪ The newly renovated 12,000-square-foot Lake Jackson Branch library at 3840 N. Monroe St. is now open for business after being fixed up to support the needs of the growing community in that part of town.
▪ The new Leon County Veterans Resource Center welcomes veterans and urges them to stop by for a chat in the historic Amtrak Station at 918 Railroad Ave. The office is devoted to connecting men and women who served in the military with employment opportunities, education benefits, counseling and on-site job training in partnership with Workforce Plus.