Monsters in Midtown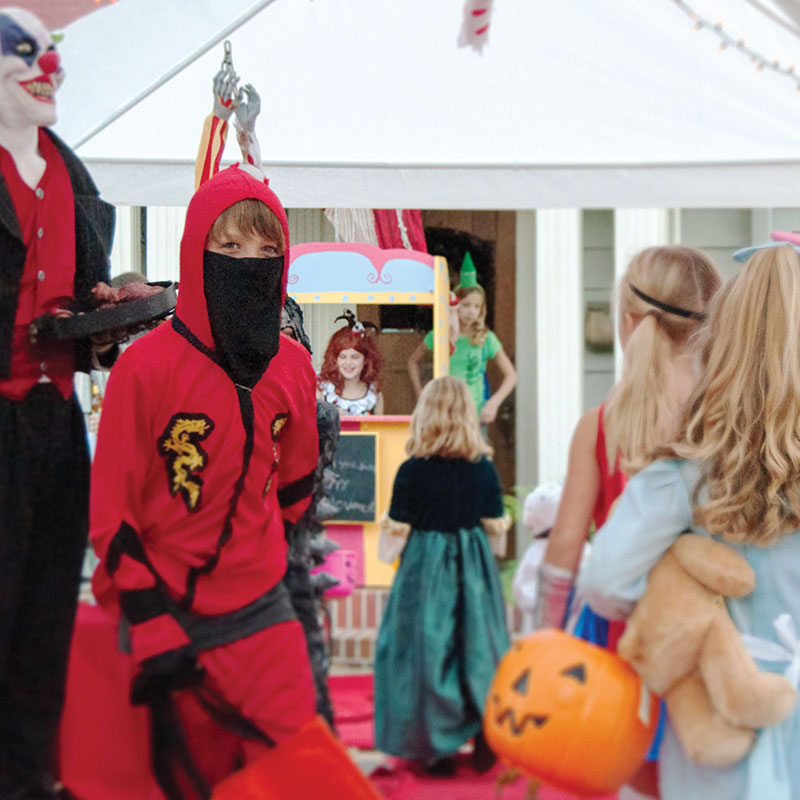 Each year near dusk on All Hallows Eve, Beard Street's sleepy corridors begin to come alive.
Goblins, ghouls and Teenage Mutant Ninja Turtles steadily fill the narrow Lafayette Park street — overtaking it entirely as darkness envelopes the passageway's charming bungalows and statelier abodes alike. By night's end (say, 8:30 p.m.), thousands of masked mini-monsters will have spooked, giggled and treated their way through this one-of-a-kind, annual block party.
"The atmosphere is so refreshing because it feels like your childhood Halloween experience on steroids," laughed Gail Stansberry-Ziffer, a two-year resident of Beard Street. "There are hundreds of families walking around."
Exactly how this roaring night got its creepy start seems to be lost in the dusty chronicles of Midtown folklore. According to Lisa Carey, a Beard Streeter since 2004, the legendary event was well underway when she moved in.
Since then, residents have started embracing the holiday entirely — many using the area's expansive network of trick-or-treaters as an excuse to throw a seriously happening house party for family and friends. It's also expanded to Ingleside Avenue, the next street over. If you're lucky enough to snag an invite, leave your favorite crockpot recipe at home. What these folks really need is another bag of candy.
"This is not just a kids' event," Carey said. "We have a significant number of adults dressing up. It really is a family atmosphere."
Stansberry-Ziffer (who parceled out 2,400 pieces of candy last Halloween, only giving doubles to 50 very lucky youngsters) said she isn't surprised Beard Street is home to such a festive gathering. These neighbors get fairly spirited when Halloween honor is at stake.
"People start decorating at the very beginning of October," she said. "It's very intense. There's definitely some competition going on."
"I know that every house is pretty excited to get in on it," observed Keaton Nieves, general manager at Lucy & Leo's Cupcakery. Lucy & Leo's, located a few steps west of all the Beard Street action, has been intimately involved with the festivities for years. In 2014, they even held a candy drive to help fuel the party.
"Some go more all-out than others, of course," he added. "A few even have haunted houses."
It's all in good fun, Stansberry-Ziffer assured. Her first year on the block, neighbors opened up their homes/makeshift Halloween stores to help her get the hang of things in the 'hood.
"This year, I'm coming out full force, baby," she bragged.