Mentoring is a Fine Art — and a Selfless Gift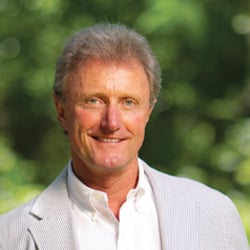 Growing up, the first and most critical mentors in life are your parents. With the decision to bear children, parents also have the obligation and duty to mentor their child's development into an individual who can successfully move into society.
This is a job not to be taken lightly and requires lots of time, effort, consistency and, most of all, love — sometimes tough love. Done right, a child's journey into adulthood will result in a healthy, mature person who is ready, willing and able to be a contributor to society, prepared to assume the parental role and replicate the process to bring along the next generation.
There is just so much one can learn from parents and in school that will adequately prepare one to be successful in a professional life — whether you're a doctor or a laborer. Professionally, people need training and mentoring in order to become most proficient at their chosen career.
There is an individual in Tallahassee who has risen to the top as a mentor to so many individuals and organizations in the past decade that I can say he has profoundly and positively affected our community's developmental growth curve in many ways. I believe Tallahassee would not be the community it is today or will be tomorrow without the mentoring and leadership skills of Steve Evans.
I have had the privilege of knowing Steve for the past seven years and am very fortunate to be one of the individuals he has mentored and been there to advise when very complex business situations landed in my lap. I know my limitations and am smart enough to know when I do not have the skill sets to make the right decision without counsel. Steve is one of the individuals in my life I am fortunate to be able to call and get some time to download the variables. He has the unique ability to listen, ask questions and dissect all the possibilities — most often breaking them into simple categories for me to analyze. He never tells me what to do. Rather, he coaches me through the process of looking at a challenge through a different set of eyeglasses then to see clearly what is the best decision.
A humble "behind the scenes" person, it took a lot for me to convince Steve it was time for the community to know more about him and what he has accomplished.
By reading the feature article about him, I know you will learn much about a great leader who is also a fine, honorable and respected individual — and then take from it a few "gold nuggets" of learning that will make you a better friend, businessperson, parent and individual and ultimately not only make your life better, but also the lives of people you come into contact with.
I know he has for me.  Thank you, Steve.
Brian Rowland, Publisher
browland@rowlandpublishing.com