Virginia "Ginger" Lucas of St. John Paul II Catholic High School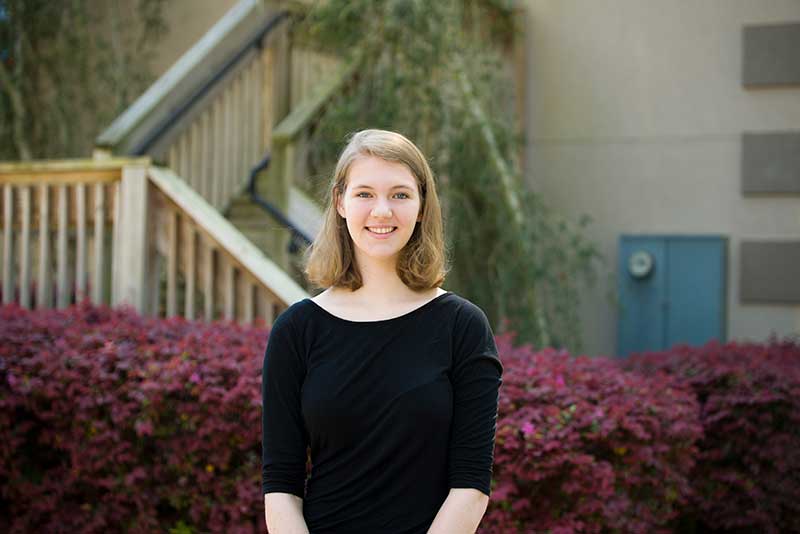 What is your favorite memory from High School?
My favorite memory from High School was going to an overnight volleyball camp with my team during this past summer, and we were given the task of engineering a device that would protect a raw egg from a 50-foot drop. We succeeded where no other team did. We named him Eggward. He was murdered shortly afterwards in cold blood.
What is your dream job?
I would love to work for NASA and conduct research on the effects of zero-gravity and long-term space habitation on the human brain.
What are your post-graduation plans?
I plan to attend the University of Florida to study aerospace engineering and neuroscience.
Where do you see yourself in 10 years?
I like to envision myself 10 years from now inside a dark NASA lab, analyzing data before going home to a loving dog (and possibly a family, too.)
If you could have dinner with one person – dead or alive- who would it be?
I would love to have dinner with Elon Musk and discuss the finer things in life, such as launching cars into space.
What're you watching on Netflix right now?
Mystery Science Theater 3000 (MST3K)
Favorite place in Tallahassee?
My favorite place in Tallahassee is easily Railroad Square Art Park. I love to go there at different points in the year with my friends and absorb pieces of artists' hearts, poured out onto their medium of choice.
Favorite weekend activity?
I enjoy going on evening walks, taking long naps, and teaching myself new concepts in quantum physics and calculus.
What is one cause you're really passionate about?
Working at Kumon Math & Reading Center for 2.5 years has allowed me to flourish into someone who is passionate about people taking control of their own education. Learning takes discipline, time awareness, proper use of materials, and a growth mindset. Learning is exhausting, yet it is so necessary to fulfill one of our most innate drives: curiosity. Everyone deserves access to an education, for education provides the foundations of a prosperous future.
See more of Ginger's high school accomplishments below: