Rohan Master of Lawton Chiles High School
On the track for medical school, Master is passionate about helping others.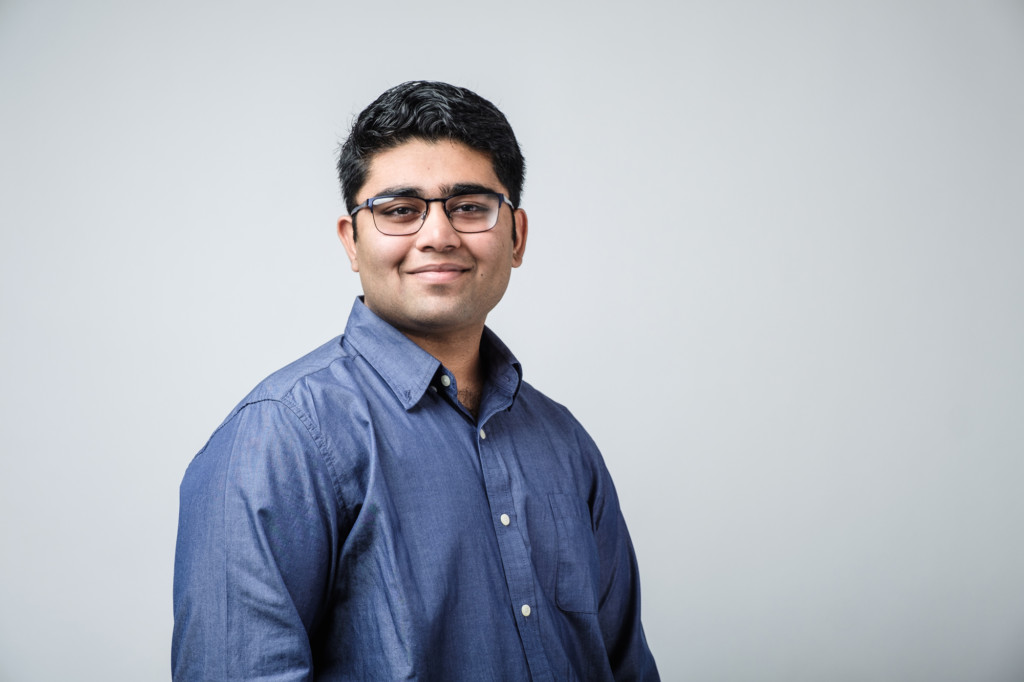 What are your post-graduation plans?
After graduating from high school, I plan on attending university and pursuing a degree in Biomedical Engineering. I plan to further my education by attending Medical School.
What is your dream job?
My favorite subject in high school was always science, more specifically Chemistry and Biology. My experience volunteering at Capital Regional Medical Center and shadowing a doctor, I realized that my dream job was to become a physician. It was a line of work that combined my interests in science and my passion for helping others.
What is your favorite memory from high school?
I took AP Physics 1 my sophomore year and every semester we were required to complete a group project. For the first semester, we had to build a trebuchet that could launch a ball. It was a blast building the trebuchet and when it came time to launch our object, it went nearly 60 feet. It was a fun project and time.
Where do you see yourself in 10 years?
I hope to have graduated from medical school and working my way through residency.
Share one problem you'd like to solve in your community, the United States, or the world. Please elaborate on why.
I consider a major problem one that affects the quality of life of others in the world. Environmental damage and the increase in global warming holds the greatest potential to affect the quality of life for individuals now and in the future. I would like to make a difference in the world by combating the magnitude of damage constantly happening around the world and possibly finding ways to make individuals and communities more environmentally friendly.
Lightning round:
If you could have dinner with one person – dead or alive – who would it be?
Robin Williams is one of my favorite comedians and it would be great to sit down and hear about some of his favorite moments in his career.
What's the last show you binge-watched?
Black Mirror has been the most interesting show and I was able to finish it in record time. Every episode had a novelty that excited me and I couldn't stop until I was finished.
Best advice you've ever received?
The best advice I have received is "…Whatever you chose to do, do it with passion."  Passion is the prerequisite to success. When you are passionate about a project or work, it won't seem like a burden, but it will be your best performance.
There's no school for a day. What do you do?
I would head the St. Marks Historic Railroad State trail for a day outside. It's a great place to enjoy the outdoors and get some fresh air.
Who's your favorite person to follow on social media? What platform?
Michael Yamashita's photograph is absolutely spectacular and he is my favorite person to follow on social media. He is known as @yasmashitaphoto on Instagram and his photos come from all over the world, revealing many stories and the history of things he comes into contact with.
Tell us about your phone. Are you addicted? Do you spend too much time on it? Not enough?
I definitely spend a good amount of time on my phone but I wouldn't consider myself addicted. My phone is a fantastic tool to communicate and find information. It is also a great way to wind down after a long day.
Favorite place to eat in Tallahassee?
Merv's has some amazing grilled cheese sandwiches in town.
What song do you have on repeat?
Fleetwood Mac is one of my favorite bands and I'm always listening to "The Chain".
Do you see the world as a glass half full or glass half empty? Tell us why.
I see the world as a glass half full because it's good to have made use of what you have in the situation rather than wanting more. It's healthier to be optimistic, which creates opportunity, while pessimism kills it.  Opportunity is key to being successful in life.
Answers have been edited for clarity and length. All Top Seniors are nominated by their respective high schools and are not chosen by Tallahassee Magazine.