Phillip Tchourioukanov of Leon High School
A diplomat in the making, Tchourioukanov hopes for a role in the cybersecurity of the future.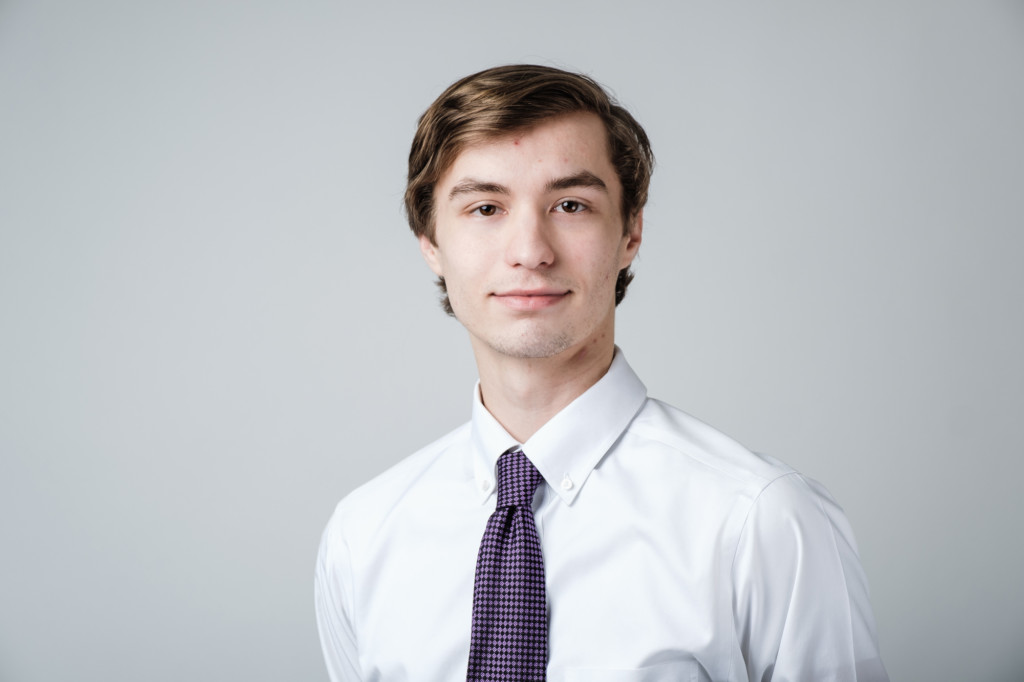 What are your post-graduation plans?
I've been accepted to and plan on attending the University of Pennsylvania College of Arts and Sciences in the fall of this year. I want to study linguistics, history, and computer science. Afterward, I would like to attend law school and study international law with a specialization in cybersecurity.
What is your dream job?
I think an ideal position would be UN Secretary General, but anything in international diplomacy excites me.
What is your favorite memory from high school?
I think Dual Enrollment at FSU has been the most fun and rewarding part of high school for me. Growing up in Tallahassee I've always been a Noles fan, so taking classes at the university since my junior year has been incredibly fun. The entire experience has been beneficial and memorable for me as a student.
Where do you see yourself in 10 years?
I hope to be working in international relations, traveling frequently, and having a growing role in foreign policy. I'd also like to be an advocate for cybersecurity and privacy, the rights to which are often overlooked.
Share one problem you'd like to solve in your community, the United States, or the world. Please elaborate on why.
I would like to see more free thinking in our country's politics. The two-party majority we have polarizes topics and presents every issue as having only two solutions. George Washington warned us of political factions in his farewell address, and he was right. We should explore more perspectives and platforms, in order to make sure we choose an option that truly represents, and works for the people, not just two groups of politicians and the organization that controls them.
Lightning round:
If you could have dinner with one person – dead or alive – who would it be? Benjamin Franklin
What's the last show you binge-watched? Blue Planet 2
Best advice you've ever received? It's okay to be wrong, just don't be ignorant.
There's no school for a day. What do you do? Recently, I have become really fascinated by computer science and programming from taking the AP class online. I spend a lot of time rewriting programs because I often become obsessed with improving the efficiency of my algorithms in respect to processing run time and memory. On a day off from school, I can easily lose track of time for hours while working on these projects.
Who's your favorite person to follow on social media? What platform? National Geographic on Instagram. They post incredible photos from all over the world that remind me of the vastness of our planet and cultures.
Tell us about your phone. Are you addicted? Do you spend too much time on it? Not enough? I spend a lot of time on my phone, but I wouldn't consider myself addicted. I use my phone for a lot of school work, since teachers frequently use websites to share information.
Favorite place to eat in Tallahassee? My favorite place to eat at is Whataburger on Thomasville. I have so many lasting memories with my friends there, and the food never disappoints.
What song do you have on repeat? Objects in the Mirror- Mac Miller
Do you see the world as a glass half full or glass half empty? Tell us why. Half full, because human ingenuity has always pushed the world towards progress. We will work until we have found a way to solve our problems, and that mentality makes me an optimist.
Answers have been edited for clarity and length. All Top Seniors are nominated by their respective high schools and are not chosen by Tallahassee Magazine.