Meet Top Senior Nicolas Timmons of Florida State University Schools
Whether he's in the sky or out in space, Timmons is reaching for the stars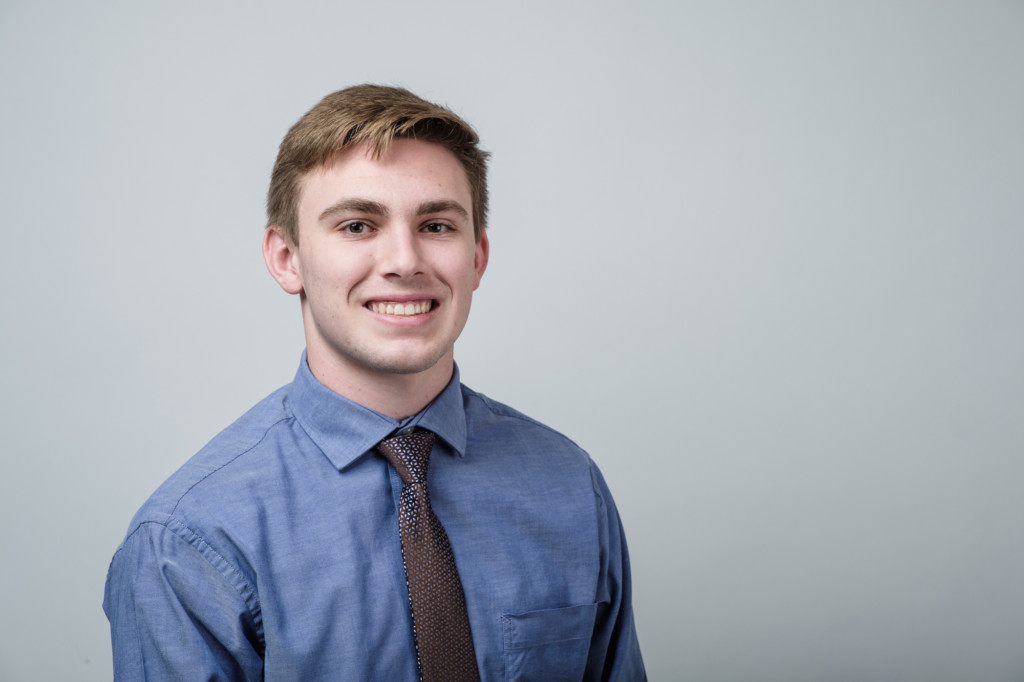 What are your post-graduation plans?
I plan to attend the University of Florida and pursue a dual program degree in Aerospace Engineering and Mechanical Engineering.  I have also been offered a Type 1 Scholarship with the US Air Force ROTC program and plan to commission as an Officer with the Air Force after my college graduation.
What is your dream job?
My dream job would be to work in the NASA Eagleworks program.  The Eagleworks program is a group at NASA that is trying to develop a "warp engine" of sorts using quantum field theory.  This engine would essentially allow a spacecraft to travel faster than the speed of light. This is important because in our current state, it takes too long to travel across open space, and we need a more efficient means of travel across the universe if we are ever going to leave this place we call home.
What is your favorite memory from high school?
My favorite memory from high school was participating in Moody's Math Challenge.  Several of us stayed up most of the night before our Challenge Day playing Fort Nite. Starting bright and early Sunday morning, our group spent 12 straight hours writing a paper to find a solution to reduce the world's wasted food issue.
Where do you see yourself in 10 years?
I would like to see myself working at NASA within the Aerospace department.  I believe my planned Aerospace/Mechanical Engineering degree from the University of Florida and the experience I will gain from the Air Force will help me pursue my dream job!  
Share one problem you'd like to solve in your community, the United States, or the world. Please elaborate on why.
I would be thrilled to be involved in solving the world's diminishing resources issue.  There is the distinct possibility that one day we will exhaust all the known resources on Earth forcing us to find other planets to help sustain us.  Searching and finding alternate sources of energy and other life in space would allow us to expand our footprint, maybe creating another inhabitable place for generations to come.  Being part of this type of research effort would be life changing!
Lightning round:
If you could have dinner with one person – dead or alive – who would it be? Srinivasa Ramanujan. He was an Indian mathematician who was absolutely brilliant. Often compared to Euler and Jacobi (other very prominent mathematical geniuses).
What's the last show you binge-watched? Game of Thrones, preparing for Season 8!
Best advice you've ever received?  There are two pieces of advice I received that I still use today – Love what you do, and do what you love.   Figure out what you do NOT want to do and you will eventually find what you want to do!
There's no school for a day. What do you do? My homework, research interesting math, read about current programs at NASA, go for a run and lift weights, chores, or maybe go camping!
Who's your favorite person to follow on social media? What platform? I don't follow anyone on social media.  I actually find social media less than entertaining.
Tell us about your phone. Are you addicted? Do you spend too much time on it? Not enough? I spend a moderate amount of time on my phone.   I use my phone to text, call, check my grades, play music or play Clash of Clans.  I am not addicted to my phone, however, my parents might think differently!
Favorite place to eat in Tallahassee? Moe's and Little Italy
What song do you have on repeat? Otis Redding, Sittin' on the Dock of the Bay
Do you see the world as a glass half full or glass half empty? Tell us why. It varies from day to day.  Most days the glass is half full.  I find that my attitude depends on how proactive and productive I am on a daily basis,  If I am meeting my goals, staying on target and being active, I definitely am more optimistic and upbeat about myself and the world!
Answers have been edited for clarity and length. All Top Seniors are nominated by their respective high schools and are not chosen by Tallahassee Magazine.