Meet Top Senior Kelsey Morris of Godby High School
A creative at heart, Morris is designing a path of her own.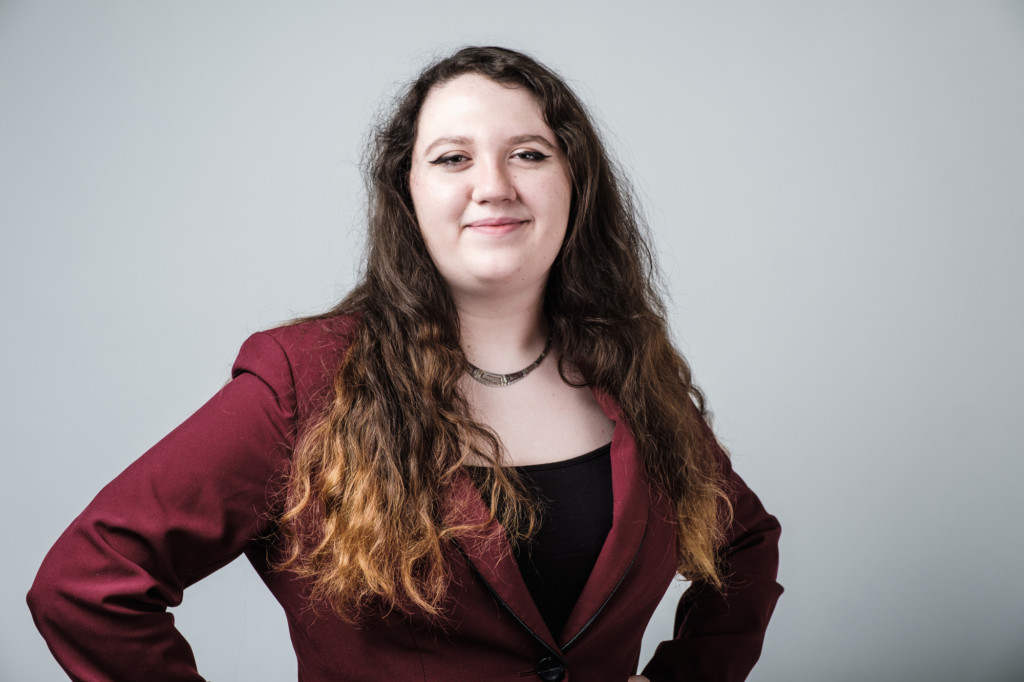 What are your post-graduation plans?
After graduation, I am planning on taking some time off from my academic life and focusing on myself health and career-wise. Though I am certain that I want to pursue a postsecondary education I want to make sure that I am sound in who I am and what I would like to pursue before I go off to chase it.
What is your dream job?
My heart has always been in the arts. Early on I wanted to be a musician followed by a visual artist and then a fashion designer, cosmetologist, and so forth. If I had to pick a specific career now I would say that I would love to have a job in architecture. I feel that architecture and interior design would satisfy both my creative drive and make great use of my technical and academic skill.
What is your favorite memory from high school?
Most of my favorite memories from high school took place during my driver's education course in my sophomore year. I don't think that there is anything funnier than watching someone attempt to defend their driving skills after squishing all of the cones on the driver's ed range.
Where do you see yourself in 10 years?
In ten years I hope to be an independent and successful individual with a genuine sense of self. I see myself as someone who can take care of herself and those around her while giving back to the community as well. I hope to be a positive influence on those around me. I also definitely see myself adopting a couple of dogs in that time frame.
Share one problem you'd like to solve in your community, the United States, or the world. Please elaborate on why.
I've watched people close to me and some of my peers struggle with their emotions and expressing them and I've seen the toll it takes on their happiness and well being. I want to be able to relieve the stigmas around being open and provide alternatives to bottling up emotions. I think that the emotional aspect of art in every form is what drew me to it and I want to be able to give people the same kind of emotional channel that art gave me.
Lightning round:
If you could have dinner with one person – dead or alive – who would it be?
I would choose to have dinner with my favorite philosopher, Immanuel Kant. Not only are his metaphysical and epistemological positions extremely interesting to me, but they influenced almost every philosophical movement after him. It would be interesting to pinpoint his influences and get an account of his reasoning first hand.
What's the last show you binge-watched?
Face Off. It is a show where special effects makeup artists compete in increasingly difficult and creative challenges to showcase their work and of course for the grand prize.
Best advice you've ever received?
The best advice I've ever received would have to be to stay true to myself. It is incredibly easy to lose sight of what's important in a world where there are so many influences on you all the time. Being genuine is very admirable
There's no school for a day. What do you do?
I would spend my day volunteering at the Tally Cat Cafe. It's my favorite place to be. I love interacting with the cats and getting to know their personalities. It's always fun to play matchmaker with pets and people.
Who's your favorite person to follow on social media? What platform?
I love Militza Yovanka. She's a body positive makeup artist and lifestyle blogger. Not only are each of her looks individual works of art, she's also incredibly funny and a positive influence. My favorite platform is Instagram, so of course I follow her there.
Tell us about your phone. Are you addicted? Do you spend too much time on it? Not enough?
I always have my phone with me. I think having such an extensive library of knowledge at my fingertips is pretty amazing, so I use it all the time. I also love photography and you never know when the perfect picture opportunity will arise.  It wouldn't hurt to cut back on using it some, but I wouldn't say that I am addicted to it.
Favorite place to eat in Tallahassee? Hurricane Grill
What song do you have on repeat? Lose it by Oh Wonder.
Do you see the world as a glass half full or glass half empty? Tell us why.
I see the world as a glass half full. I've heard the argument that if the glass has just been filled then it would be half full and if it is being emptied then it would be half empty. Life is a constant fluctuation between both ends of the spectrum but I feel that there are always opportunities arising in everyone's lives and in the world generally. The world is full of chances to take and because of this, I see it as a glass half full.
Answers have been edited for clarity and length. All Top Seniors are nominated by their respective high schools and are not chosen by Tallahassee Magazine.