Bridger Middleton of Brookwood School
With an interest in culture and travel, Middleton is destined for places near and far.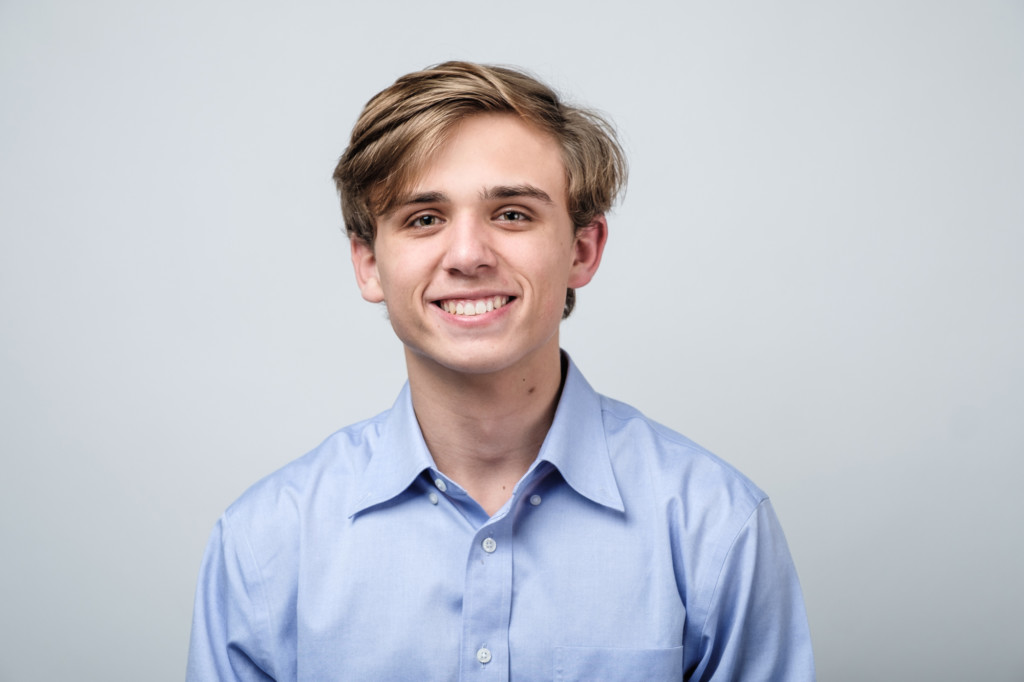 What are your post-graduation plans?
I'm not entirely sure at the moment.  I've narrowed my college list down to the University of Virginia and the University of St. Andrews in Scotland.  If I am to go to St. Andrews, I will be studying International Relations and Social Anthropology. As for UVA, I would be entering the College of Arts and Sciences and will choose a major from there.  I'm excited to see where I end up.
What is your dream job?
Honestly, my dream job isn't anything concrete, but more of a series of characteristics I would like it to consist of.  I would like to be in a job that is benefitting society in some way or another. As long as I'm making the world a better place and having a positive impact on people, I will be happy with that job.    
What is your favorite memory from high school?
My favorite memory would probably be beating one of my school's biggest rivals in soccer last year.  We scored to tie the game with two seconds left and ended up winning in penalty kicks. It was amazing to pull out a huge win at home and it helped us set the tone for the rest of our season.
Where do you see yourself in 10 years?
I hope I will be traveling around the world bettering people in every place I go.  Whether that be working at somewhere like the United Nations or creating a business for myself in which I can help people, I hope it has a worldwide effect and benefits society in a positive way.  Whatever I do, I want it to help people everywhere, not just in one area.
Share one problem you'd like to solve in your community, the United States, or the world. Please elaborate on why.
I would like to solve, or at least ease, the problem our world has with cultural barriers.  Many people around the world don't understand each other because they view other nations or peoples through a very limited lens.  For example, it's hard for someone from the United States to understand someone from the Middle East because they were raised in completely different environments and in completely different cultures.  I believe that if these barriers can be broken, the world will become a much safer and more peaceful place.
Lightning round:
If you could have dinner with one person – dead or alive – who would it be? Probably George Washington.  I know that's super cliché but I would love to meet the first person to ever run the United States.  He had to unite a people without any precedent and succeeded in doing so with flying colors. I would love to pick his brain on how he went about making decisions and leading the United States to become a stable nation.
What's the last show you binge-watched? Designated Survivor!  So good.
Best advice you've ever received? Never take anything at face value.  Always analyze and think through everything presented to you and formulate your own opinions, for if you simply conform to the ideas presented to you, progress and change will never happen.
There's no school for a day. What do you do? I would probably go and play golf with my friends and then just relax at my house.  Any day that I can rest I'm taking advantage of it!
Who's your favorite person to follow on social media? What platform? Gary Vaynerchuk on Instagram.  He is an entrepreneur and gives great advice on being a more productive and motivated person (even though he has quite the crude vocabulary!)
Tell us about your phone. Are you addicted? Do you spend too much time on it? Not enough? I spend way too much time on my phone.  It's definitely a goal of mine to limit how much time I'm on it.  Cell phones are both a blessing and a curse. They've brought so much good to the world, yet at the same time, they have caused us to become more antisocial and focused on solely our phones.  It's just a reality of living in such a highly technological world.
Favorite place to eat in Tallahassee? Siam Bistro for sure.  The steak fried rice is so good!
What song do you have on repeat? Castle on the Hill by Ed Sheeran.  I' mmmm on my wayyyy!
Do you see the world as a glass half full or glass half empty? Tell us why. Both.  I'd say that I try and view life from a positive perspective and see the good in our world and in everyday life.  However, I also believe that people need to recognize the negatives of life, for, without recognition of the woes of life, there is little room for progress.
Answers have been edited for clarity and length. All Top Seniors are nominated by their respective high schools and are not chosen by Tallahassee Magazine.