Meet The Vein Institute Specialists
"We can prevent and treat lifelong chronic venous disorders"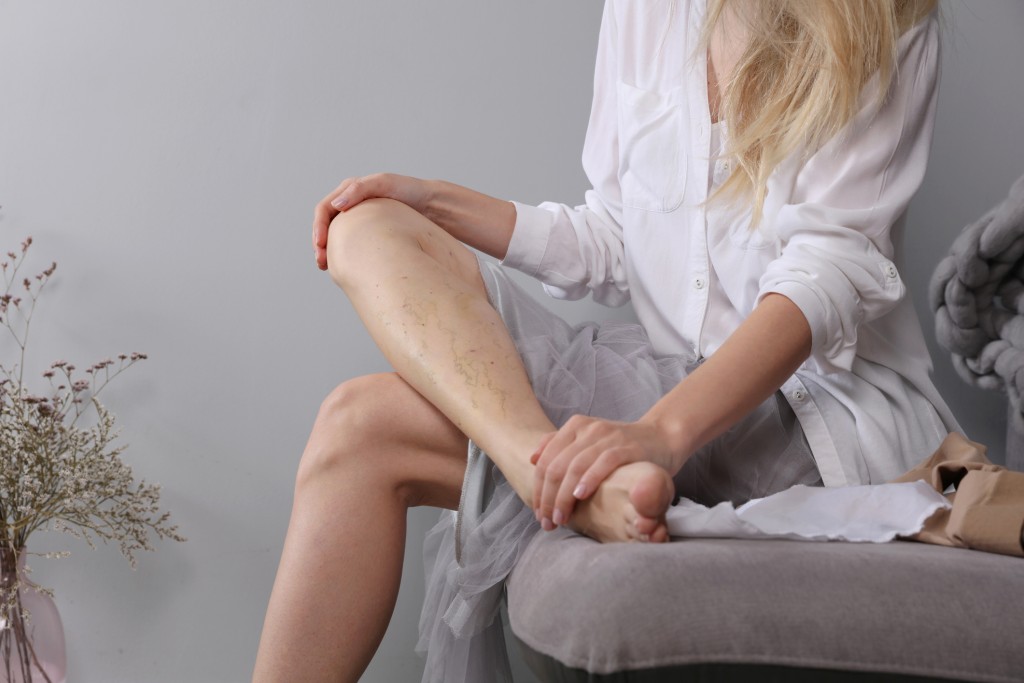 Venous disorders affect both men and women. Unsightly veins may not just be cosmetic as they could be a sign of a serious underlying medical condition. By identifying the underlying cause of your varicose veins, we can prevent and treat lifelong chronic venous disorders.
WHY A VASCULAR SURGEON IS THE RIGHT CHOICE   A vascular surgeon's sole expertise is in the diagnosis and treatment of all vascular conditions. Our training encompasses over two decades of knowledge in the continued pursuit of learning this pathology. In order to identify the best treatment plan for you, we have a superior knowledge base of the entire spectrum of vascular anatomy and the disease process to best identify and cure venous disorders.
No other physician that claims to treat venous disease can compare with the decades of education and training that only a vascular surgery residency and fellowship can provide. This foundation allows our specialty to best diagnose and formulate a comprehensive and complete treatment plan individualized for each and every patient. At The Vein Institute, our team is led by the only board-certified vascular and endovascular surgery practice in Tallahassee and the Big Bend area.
WELCOME TO OUR VEIN INSTITUTE  The Vein Institute of Tallahassee welcomes you to our new office located at the regional office center. The office is comfortable and spacious, featuring new patient examination rooms, a dedicated venous ultrasound specialist, sclerotherapy and laser treatment room, and two operating suites. Recovery rooms are arranged for efficiency and patient comfort.
We also have a conference room with audiovisual capability for educational presentations to patients. Because this facility is state-of-the-art and created for the best possible clinical results, our highly trained staff can accommodate any needs while providing the highest quality service.
During your first visit, you will be evaluated by one of our venous specialists. If indicated, a comprehensive venous ultrasound examination will be performed. The combination of the history of the clinical problem, your physical examination, the ultrasound study findings, and the visualization of veins beneath the skin surface, will provide a complete assessment of your overall venous health.
We will explain the findings and their significance, and if indicated, we will offer recommendations for treatment with any alternatives and risks of the procedures. At The Vein Institute, we want you to be fully informed and, most importantly, be comfortable knowing that your best possible clinical result is our ultimate desire.
We are honored and excited to offer this new practice to the Tallahassee community. We thank you for your continued support and encourage you to explore our website for the latest information on venous disorders and treatments. Our goal is to provide the highest quality of vascular care to our patients and ensure your partnership with us for your venous health for years to come.
Venous Disorders
Spider Veins

Hand and Facial Veins

Varicose Veins

Superficial and Deep Venous Insufficiency

Deep Vein Thrombosis

Pelvic and Labial Veins

Leg Cramps

Restless Leg Syndrome

Venous Ulcers

May-Thurner Syndrome /Deep Vein Compression Syndrome

Leg Heaviness and Lymphedema

Pelvic Congestion Syndrome

Superficial Venous Thrombosis and Phlebitis

Scrotal Veins and Male Infertility

Venous Malformations

 

Venous Skin Conditions
Minimally Invasive Treatments
Topical and Endovenous Foam Sclerotherapy

Ultrasound Guided Endovenous Chemical Ablation

Micro-Ambulatory Phlebectomy

Topical Skin, Facial and Hand Laser Therapy

Endovenous Radiofrequency Vein Ablation

Endovenous Laser Vein Therapy

Venography with Angioplasty and Stenting

Intra-Vascular Ultrasound Diagnostics and Therapy

Deep Vein Thrombectomy and Clot Retrieval

Ovarian, Pelvic and Scrotal Vein Embolization

Inferior and Superior Cava Filter Placement
2623 Centennial Blvd., Suite 102  |  (850) 531-vein  |  tvifl.com