Medicine Show
Tallahassee physicians, Billy Dean will perform together at The Moon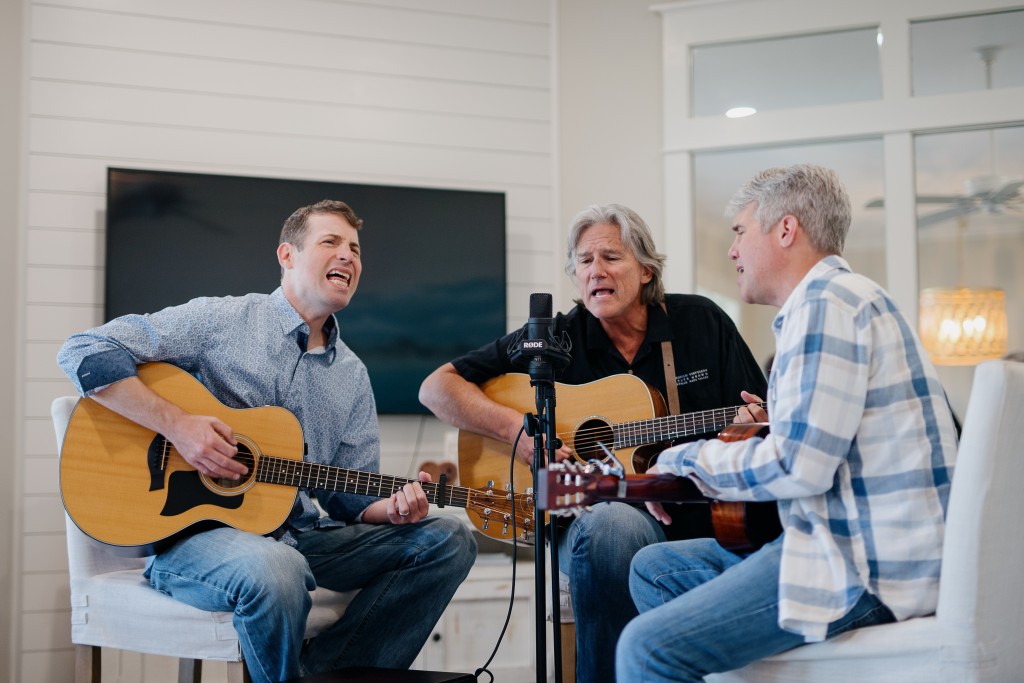 When singer/songwriter Billy Dean returned to Florida after kicking around Nashville for 35 years to be near his 92-year-old mother, he immediately set about finding her a doctor.
Dr. Hugh VanLandingham wasn't accepting new patients, but Dean thought he might make an exception. The two men have Gadsden County roots — and music — in common. The exception was made.
A grateful Dean, by way of appreciation, offered to entertain a holiday season gathering at VanLandingham's home. All well and good. But the doctor and his younger brother Cody — both men are primary care physicians in private practice in Tallahassee — had an additional idea.
The VanLandinghams like to spend their Fridays together writing songs. For them, the activity is an important outlet and escape. They call it their medicine. Never, however, had they shared their music with anyone outside a small circle of family and friends.
That is about to change.
The brothers proposed that Dean join them for one of their Friday writing sessions. One session would lead to another.
"I asked them if they wanted to write something we could be proud of or write something that we could get recorded," Dean said.     
Today, they are working to achieve both objectives. Dean is producing what will be the VanLandinghams' debut, Americana-style album. On a recent Friday, the three men were working on the album's titled track, "Widow Maker," about a woman who sends married men to early graves.
"It's kinda dark," Dean said.
For the doctors, a "widow maker" additionally is a heart attack that results when the left anterior descending artery becomes clogged. A writer told the three men during an interview that he associates the term with logs or other heavy debris at sea that is capable of sinking a boat.
"I like that," Dean said. "We might need to add a verse. I'm a doctor, too. I fix their music."
The VanLandinghams have been playing the guitar since they were small boys. They had a grandfather who owned a tobacco barn in Quincy where parties were held.  Local bands, including Country Rocks, whose members included Dean's father, provided entertainment.
By the time he was 8, Dean was playing with his dad's band and had performed as part of a Jerry Lewis Telethon in Panama City. He was precocious enough.
Dean's first big break occurred when he finished in the top 10 at a Wrangler's Country Music Search competition and was rewarded with a TV appearance and a chance to emerge as the overall winner. Dean performed so well on television that judges encouraged him to move to Nashville.
Dean, the son of a disabled World War II veteran, didn't have the means to do so until the Quincy community, decades before GoFundMe came about, took up a collection. Jeff Gargiulo, then a tomato farmer and today a vintner in California's Napa Valley, was especially helpful in providing Dean with money for an apartment and musical equipment.
Dean released six albums in the 1990s, three of which went gold, and produced hits including "It's What I Do" and "That Girl's Been Spying on Me."
On June 17, the VanLandinghams and Dean will appear in concert at The Moon in Tallahassee as part of FSU's Opening Nights performing arts series.
The doctors will open the show with a couple of songs from Dean's recently released extended play record, Gadsden County Line.
"It's gonna be their comin' out party," Dean said.
The cover of the record is a painting adapted from a photograph of a Mr. George Johnson of Gadsden County guiding a horse-drawn plow through a shade tobacco field. Dean went to school with Johnson's son.
He will join the brothers in more songs from the EP before performing new versions of songs from the '90s, accompanied by an eight-piece section made up of musicians from the Tallahassee Symphony Orchestra.
"Just when I felt like I didn't have anything else to say, I meet the VanLandinghams, and they have a satchel full of incredible ideas and songs," Dean said. "My goal is to get them a song on the radio and their goal is to get me in the Songwriters Hall of Fame."
Meanwhile, Dean is happy to be back in Florida. He makes his home on St. George Island.
"Won't you take me back?" Dean sings in the EP's title song. "I grew up behind that shade tobacco barn on the back side of my granddaddy's farm next to the creek where we used to swim, and I learned to play guitar from my uncle Jim."
Later in the song is a line, "There comes a time you know it's time to go home."
Welcome home, Billy Dean.
And Hugh and Cody, break a leg on your Opening Night.
About Tickets
Sponsored by Ajax Building Company, An Evening with Billy Dean is scheduled for Thursday, June 17, at 7:30 pm at The Moon. Tickets are $35 and $50 and may be purchased at OpeningNights.fsu.edu or by calling ON's ticket office at 850.644.7670.