Medical Profiles: Wayne Freilich, MD Board Certified Dermatologist
Dermatology Specialists of Florida & Aqua Medical Spa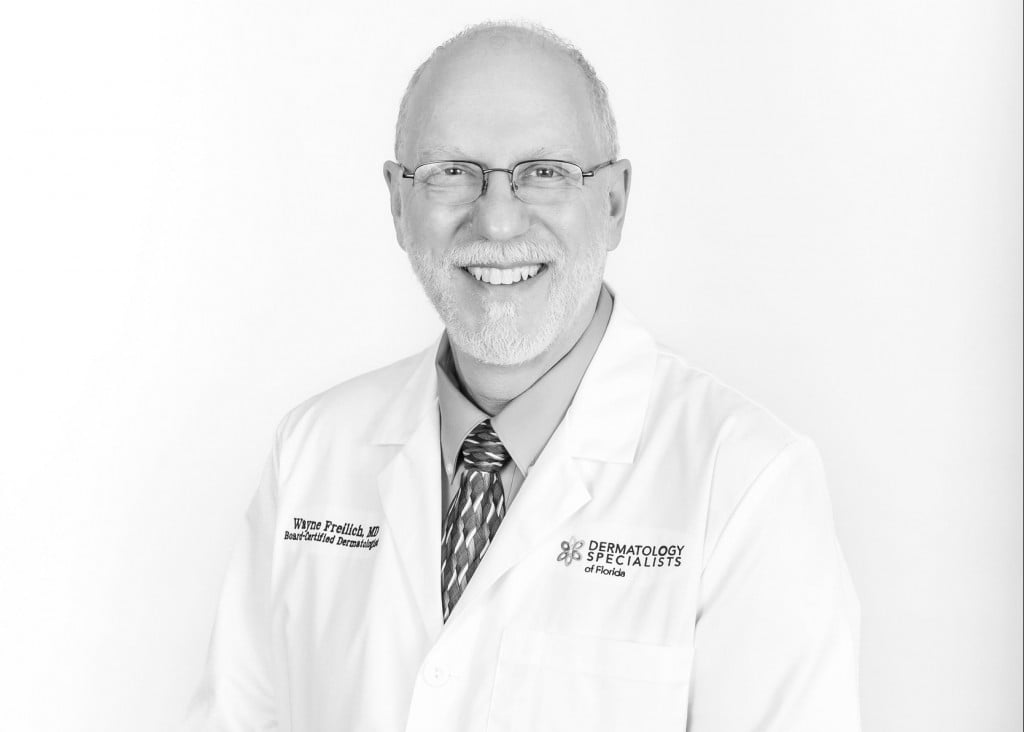 What services do you provide? At Dermatology Specialists of Florida, we provide the full range of dermatology services, from diagnosis, treatment and prevention of skin disease to removal of skin cancer — by surgery and/or medical (non-surgical) modalities. And it's all delivered with good old-fashioned human kindness. In our modern clinical office setting, I, along with certified physician assistant Harmony Church and our licensed aestheticians, provide an extensive line of antiaging treatments for the enhancement of your appearance (lasers, peels, Botox, fillers).
What is the secret to your success? I believe my success can best be defined in three-steps. First: describing for my patient the range of treatments available for their condition(s). Second: carefully listening when they voice their preferences from among their various options, then arriving at the optimal treatment selected specifically for that person in the exam room at that moment. Then third: continuously monitoring treatment progress to tailor the treatment to the individual.
Why did you decide to go into this profession? I have a scientific mind and I love helping people, so medicine was the natural selection. I've always been a visual learner; thus, I was predestined for a medical career in either radiology, pathology or dermatology. I like people, so that made dermatology the perfect choice. In choosing my subspecialty, I was blessed with excellent hand-eye coordination and enjoy working with my hands, so procedural dermatology (skin cancer removal, cosmetic dermatology) is my calling. If I won the lottery tomorrow, I'd continue to perform dermatologic (skin) surgery.
What sets your practice apart? We provide quick access to care with the ability to schedule patients within days, not months. Skin cancer rates are rising. It's well known that earlier diagnosis leads to an easier cure with better results.
How does your practice impact the community? In addition to sponsoring many local nonprofit events, we pride ourselves in educating the community on skin cancer facts, the importance of regular skin cancer screenings and proper sun safety protocol. We accept the majority of insurance plans, including CHP, and we continue to offer free skin cancer screenings during the month of May (skin cancer awareness month).
What is your favorite part of your job? Seeing the relief in my senior patients' eyes when I have successfully removed their skin cancer — and the smile on my younger patients' faces when I have enhanced their appearance and/or slowed down their skin clock/calendar.
Dermatology Specialists of Florida  |  1474 Market St.  |  (850) 386-DERM (3376)  |  DermatologySpecialistsFL.com  |  AquaMedicalspa.com