Manufacturers Roll Out Innovations at the 2011 International Builders' Show
What's New @ Home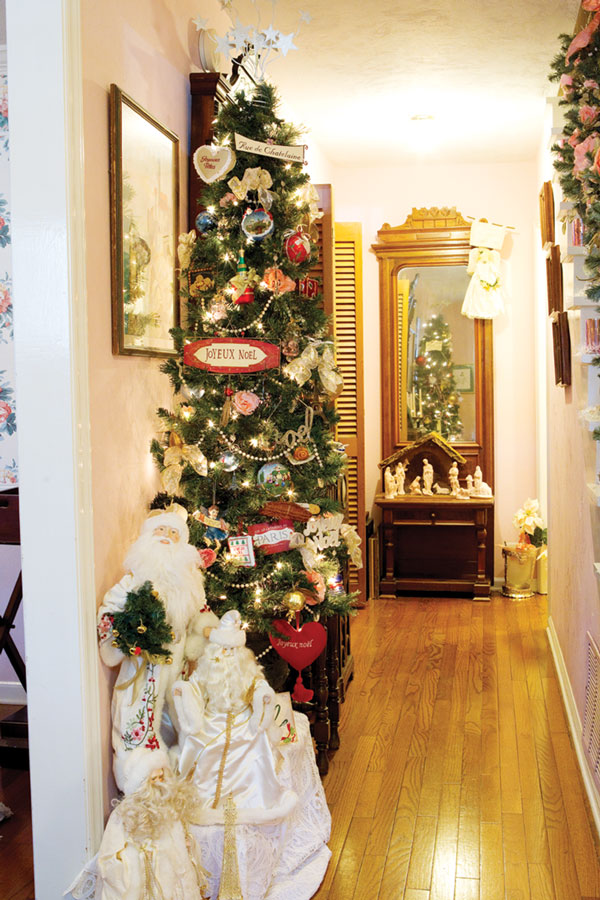 Happy Days Are Here Again" may be the theme song for Wall Street in early 2011, but builders are one sector still singing the blues. While the 47,000-plus attendees at January's NAHB International Builders' Show in Orlando is a goodly number of people, it's less than half of the 105,000 who showed up at the show's peak in 2006.
Some manufacturers didn't make the trip to show off their wares, and those who were there had more subdued displays than during the glory years of the early 2000s. That said, there were acres of vendors inside the Orange County Convention Center and three complete houses built in the back parking lot. I spent a day and a half onsite and saw plenty — including HGTV hotties Eric Stromer and Carter Oosterhouse — but barely scratched the surface of what was there.
Here are some of the things I found in the cavernous convention hall:
Very rarely do you see the rollout of a product that has never been seen before, like the first generation of microwaves, Corian or LED home lighting. Most of what's "new" at the show are products featuring aesthetic changes or that are incrementally more functional.
That being said, it's gobs of fun to see what's in store in the upcoming year. And so many leave you smacking your forehead, saying "Of course! Why didn't somebody think of that sooner?"
Cabinetmaker Merillat hit a couple of home runs in this category for me. The first is what they call a Core Guard Sink Base.
Who among us hasn't had the under-plumbing of a kitchen or bath sink spring a leak? By the time we figure it out, the cabinet base is wet, warped and moldy. With the new Merillat product, the wooden outer parts of the cabinet snap onto a plastic-like polymer core. It's designed with a slight tilt and grooves that contain and funnel wetness to the front of the cabinet. It also makes for easy cleanup if anything stored under there should happen to spill.
And I was totally enamored with their new CornerStore cabinet. Typical L-shaped kitchen layouts have large inside corner areas that are impractical as workstations and even worse for storage. Merillat's new corner base cabinet features a notched-out area where a person can stand and work. Best of all, there is a center stack of three long drawers flanked by two skinny pull-out pantry trays.
"CornerStore's intuitive operation allows the homeowner to store more items, easily see what's stored and (have) the ability to access those items quickly," said Paul Radoy, manager of design services for Merillat.
While "matchy-matchy" has long been passé for clothes, jewelry and home décor, cabinet makers are also encouraging homeowners to mix up woods, finishes and cabinet styles when planning a kitchen. Gingerbread and rosettes are making way for simpler moldings and accents. I also saw lots of deep drawers in base cabinets rather than shelving, "soft-close" drawers and doors that eliminate banging and — this is genius — cabinets that light up when you open them.
Courtesy Formica and Merillat
The Formica company has been around for 113 years and, let's face it, the name conjures up images of products that are outdated and low-grade. But they blew my mind with new additions to their 180fx collection of laminates. These oversized patterns mimic natural stone and I defy you to tell the difference between Formica's Calacatta Marble or Black Fossilstone and the real deal until you get close and touch it. There are finishes that match the subtle surface clefts and crevices of stone or the shiny highlights found in granite.
While it is more expensive than the regular Formica line, 180fx is still less expensive than natural stone without the upkeep. The pattern is massive — 5 feet wide and 8 feet long — which means you could cover an entire counter and backsplash without a repeat or seam.
The realistic look (and feel) is also underfoot with Armstrong's new Duality line of vinyl flooring. The company boasts of a process that creates depth, dimension and definition in its flooring "so that stones look and feel like stones, and wood looks and feels like wood." It's made out of fiberglass and comes with a lifetime warranty, so add a fourth D — durability — to its attributes.
GE's newest innovation for the laundry room is its Profile Frontload Steam Washer, featuring an "overnight ready" cycle. Picture this: It's 9 p.m. and Junior has just informed you the smelly soccer uniform just unearthed from his closet needs to be cleaned by the next morning. Rather than staying up late or waking at oh-dark-hundred to do laundry, the new cycle allows Mom to pop a small load in the washer, which will wash and then air dry the clothes for eight hours, so they'll be fresh and ready to go.
But I was more thrilled by last year's washer innovation — SmartDispense. The pull-out pedestal drawer underneath the washer has large containers that hold a six-month supply of detergent and fabric softener that are automatically dispensed, depending on the cycle you choose. The washer, which comes in a lovely champagne color, is priced at $1,500.
One of the buzzwords of kitchen design is "integration," which basically means appliances that fit in seamlessly with the cabinetry. The vast majority of the time, a refrigerator or dishwasher can be camouflaged with a front piece that matches the cabinets, but there's usually a telltale knob or hinge sticking out somewhere.
In its top-of-the-line Monogram showcase kitchen, GE featured a cool Asian kitchen design, with tone-on-tone black walls and red weathered wood cabinets with brass lion's-head pulls the size of butter plates. Give them a yank, and they opened to reveal the dishwasher and a skinny refrigerator that features a fresh food compartment, a smallish freezer drawer with an icemaker and a third "convertible" drawer that could be used as a refrigerator, freezer or wine cooler.
Also in the kitchen, Broan-NuTone seemed to have a split personality with its range hood offerings. One of the Broan Elite hoods is designed to fit flush with a cabinet bottom, making it virtually invisible. On the other end of the spectrum, the company's BEST brand features a shiny bright red European-style cylindrical range hood called "Lipstick" that would become the focal point of any kitchen.
"Green" is still a buzzword for many products used in the construction or outfitting of homes.
Appliance manufacturers have been expanding their energy-saving Energy Star lines for years and now kitchen and bath fixtures have a new classification called WaterSense. Similar to Energy Star, WaterSense is an Environmental Protection Agency program that sets benchmarks for water savings and performance (in other words, is the showerhead able to rinse out the shampoo?) and awards the designation to those fixtures that meet them. For more information about the program and to develop strategies for saving water at home, visit epa.gov/watersense.
They appeared on the scene a few years ago, and now energy-saving LED lights are popping up everywhere — from refrigerators to traditional home lighting. Initially, LEDs were just plunked into fixtures originally designed to hold incandescent light bulbs. The Phillips family of lighting created a "hockey puck" design to hold their LEDs, which fits in superbly with sleek Euro-style fixtures. But, says Product Manager Dennis Arnold, they've also created designs that take advantage of the fact there is no light bulb sticking up in the middle of the fixture. For example, the "Brocade" collection has a very traditional look, with a perforated metal shade that illuminates beautifully.
Another trend all over the show floor is "universal design" or "aging in place." Although there's plenty of discussion over what it should even be called because many people equate the concept with "old" and "institutional."
"We're still working" on an identifier, said Amy Levner, the AARP's Manager for Livable Communities. "These products are for people of all ages …. It's just good design."
In other words, wide doorways work just as well for the new mom trying to wrestle through a double stroller as they do for a wheelchair-bound elder. Or, a "curbless" shower that eliminates stepping over a tub is stylish and practical.
Kohler was showing an elegant Rising Side Tub. It fits in the standard 60-inch-long bathtub space, but sits higher and, once you're sitting inside, the side slides up and seals. It looks considerably less clinical than the tubs with doors that open and shut.
Also on the bandwagon is Moen, which was introducing its Home Care line of bath accessories. There are stylish and functional shelves, towel racks and toilet paper holders in a brushed nickel finish that also can support a 250-pound person, eliminating the need for institutional-looking grab bars. They've also developed an anchoring system that doesn't require the bars being bolted into a stud, so they can be located in more aesthetically pleasing places.