Managing the Pet Population
Partnerships provide funds for spay/neuter procedures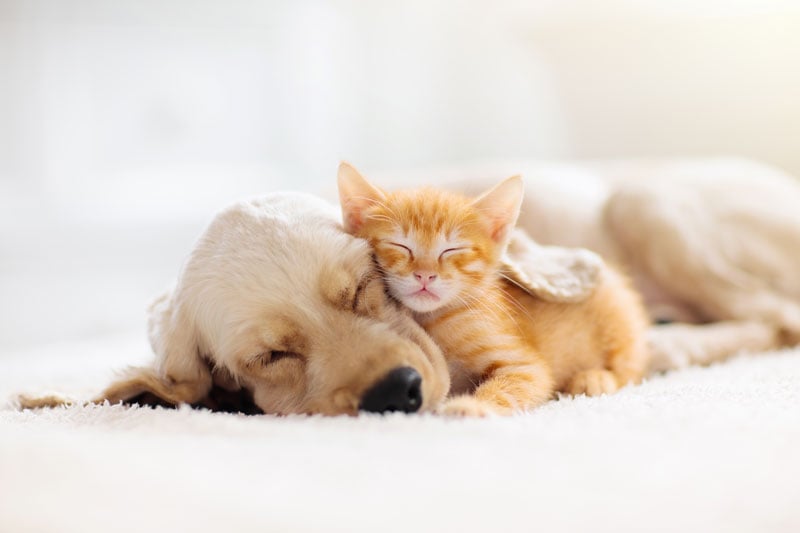 Thrifting gives items new life. The Fix Thrift Shop extends this practice to its concern for the lives of dogs and cats. It donates all of its profits to Be The Solution Inc., a nonprofit dedicated to ending animal overpopulation in the Big Bend region.
The Fix Thrift Shop features gently used items including clothing, jewelry, appliances, furniture and more in a boutique setting at gentle prices. In 14 years, the shop's proceeds have covered the cost of 50,000 spay and neuter procedures, 7,000 of them in 2021, alone. As a result, the number of animals in local shelters is at its lowest number in 10 years.
"The fact that the numbers keep decreasing reflects fewer unwanted animals being born, which further reflects the strength of the promotion and partnerships between animal organizations, volunteers and local business partnerships," said Gerry Phipps, founder of Be The Solution and The Fix Thrift Shop.
An example of partnerships that have been beneficial to the cause is one among the thrift shop's employees, volunteers and local business Robert's Jewelry.
Maria Morales, a part-time employee of The Fix Thrift Shop, sorts and handles all donated jewelry. David Hurlbut, a Fix Thrift volunteer since 2015, fixes, cleans and prices all
gold, silver and semi-precious stones. When Hurlbut finds a rare piece like an antique gold locket, a precious stone or diamond, he takes it to Robert's Jewelry.
Robert's has each piece appraised and offers it for sale. When a piece sells, Robert's keeps only a small fee for repair costs and the remainder is donated to Be The Solution. The partnership has resulted in $5,400 in sales, which equates to over 100 spay and neuter procedures.
"The chain of good starts with Maria then to David and ends with Robert; all are amazing people who love animals and are making a huge difference within our community," Phipps said.
The Fix Thrift Shop and BE The Solution
1208 Capital circle SE | (850) 545-2043 | bethesolution.us