Man Cave, Meet She Shed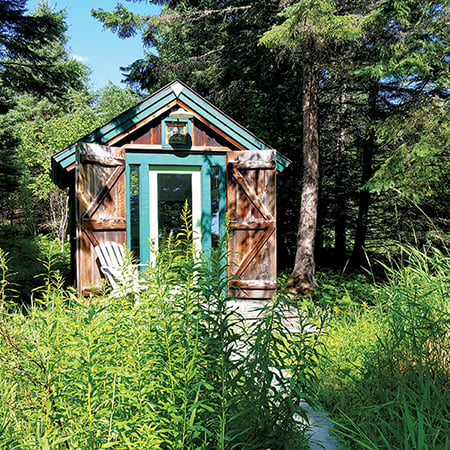 The same impulse that leads men to claim family dens as their own is driving women into their backyards: the wish for personal space where one autonomously calls the shots, whether in the course of work, play or quiet reflection.
Erika Kotite writes about this in her book She Sheds: A Room of Your Own.
"The typical man cave is either in the garage or the den/bonus room. Both are part of the main house. So men are in a sense returning to the house. Women, on the other hand, are getting outside and away, creating their own 'club' that is well away from the home," Kotite observes, musing, "What does this signify? Perhaps a cosmic balancing act encouraging men to nest and women to wander."
Kotite also speculates that she sheds may be an adult echo of girls' fondness for playhouses and tree forts where they were the queens of their castles. For certain, they present opportunities for creative self-expression and, like man caves, provide respite from the daily duties of managing family life.