Making Awesome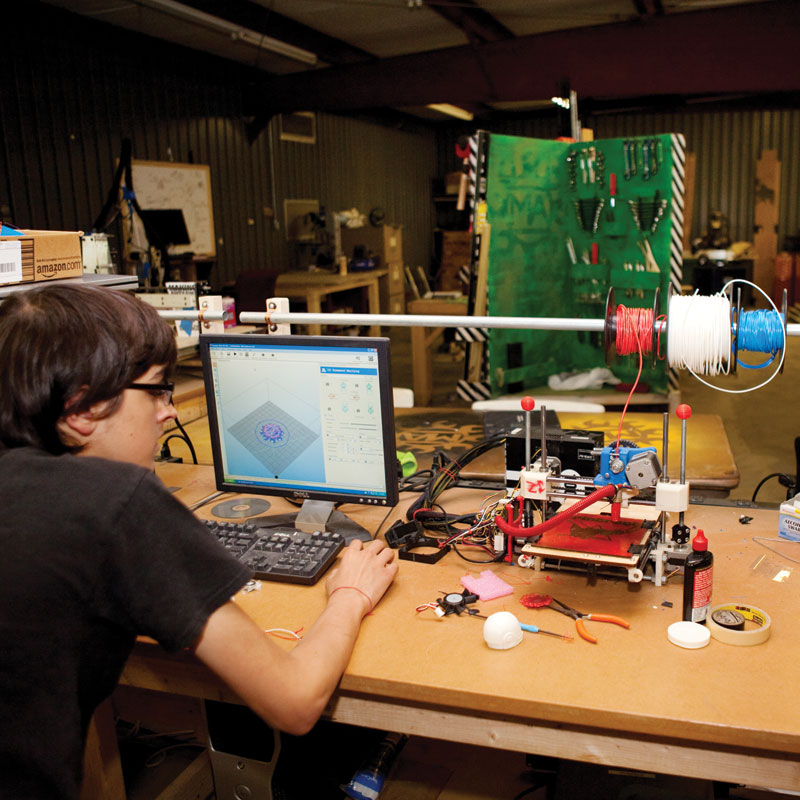 Friends often split the cost of moderately expensive items. True friends split the cost of a 3D printer — at least that's what the founders of Making Awesome did. Making Awesome is Tallahassee's new "maker space," a collection of individuals who share knowledge, material and talent to conceive and create projects.
"God, I'd love to have one of those [3D printer]," reflected founder David Brightbill on the memory that would shortly push him to create a social group for intellectuals to expand their knowledge and passion for experimenting.
He called a Meet-Up, and together, strangers created the basic foundation of what is now Making Awesome.
This crew of remarkable — and dare we say nerdy — individuals would give the guys of the Big Bang Theory a run for their money. For one, there are more people in the group, and secondly, the youngest members are local high school students who have presented projects to NASA, winning an honorable mention for our comparably small city competing against 70 others worldwide.
The brainiacs of Making Awesome invite the public to free weekly open house events Wednesdays at 6 p.m. The warehouse at 119 Century Park Dr. (just behind the TCC campus) is a cavernous space filled with computers and materials as well as a friendly crew of people eager to help and spread their knowledge. If you have ever had a project idea with no resources to get it started, the Makers will extend a hand, actually several, all for no charge.
To learn more, visit their webpage at makingawesome.org or their Making Awesome Facebook page.
See the 3D Printer in Action: