Loco for Love Festival Is Coming to Tallahassee's Scenic Railroad Square Art Park
Get ready for a telenovela that dramatizes a love story so good it has fascinated audiences for four centuries.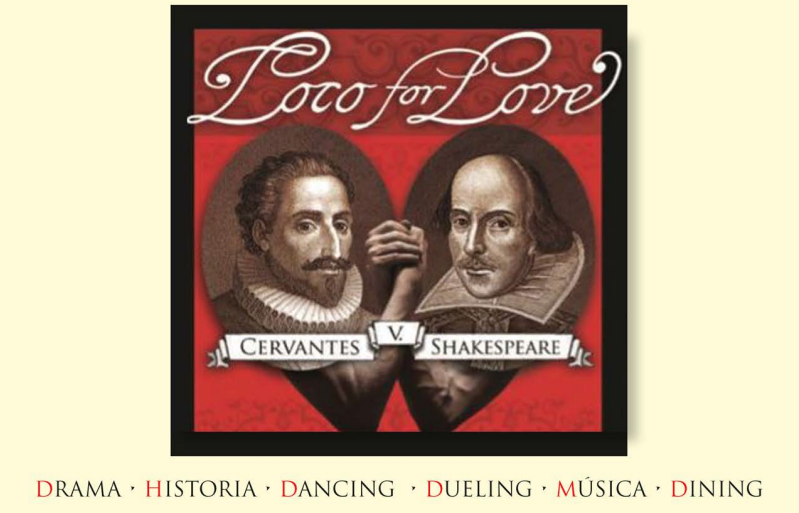 A  four-day "smackdown" event that aims to showcase Florida's early European history and two of the world's greatest literary fathers is coming to Tallahassee.
Theater with a Mission, which calls itself a nonprofit group of actors, scholars and cultural explorers, will present its "Loco for Love" stage performance and festival on Sept. 13-16 at Railroad Square Art Park.
Organizers say the event will emphasize drama, dueling, dining and dancing from 400 years ago. Admission is free.
"What we'd like is to give people a chance to touch and taste and feel what life in Florida was like in the 1600s," said Ben Gunter, artistic director and board member of Theater with a Mission, which creates and performs plays that explore Florida historical milestones.
The three-part performance gets its inspiration from Miguel de Cervantes, the Spanish writer, and Shakespeare, the English playwright, both of whom died in April 1616. "Loco for Love" features four love interests from the Cervantes novel "Don Quixote," which many believe inspired "The History of Cardenio," a so-called lost play attributed partly to Shakespeare.
In the spirit of World Wrestling Entertainment, or WWE, event organizers say, referees will share with the audience the performance's big ideas, all focused on love. The audience will vote on whether Cervantes or Shakespeare gets the title of world's best storyteller.
"We call this a smackdown that's been brewing for 400 years," Gunter said.
The event aims to underscore the differences and similarities of English- and Spanish-speaking views of the 17th century, well before Spain turned over control of Florida to Britain in 1763. Organizers say those who attend can taste foods that Cervantes mentioned in "Don Quixote," sing songs that Shakespeare wrote into "Hamlet" and watch American Indian dances that predate European settlement.
Also, organizers say, professional wrestlers will demonstrate theater tricks that they still use from hundreds of years ago.
You can find more information on the festival here.