Local Programs Make Sure Kids Have Fun and Keep Learning When School's Out
Avoiding 'I'm Bored'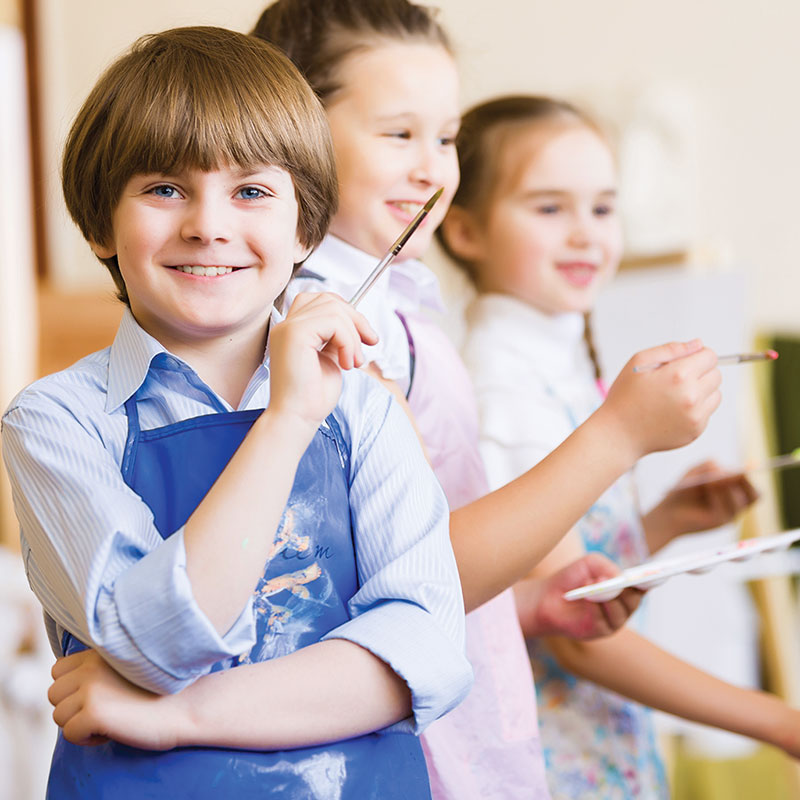 Summer vacation is a quintessentially American experience. While many countries in Europe are moving toward year-round school for children, the United States sticks close to its agrarian roots, and for good reason. While most kids no longer have to be home to help with planting and harvesting from May to August, the three to four months between the end of the spring semester and the beginning of the fall semester are filled with opportunities for family vacations, bonding with friends and creating memories that will last a lifetime.
Sounds idyllic, doesn't it? But in reality, the summer slowdown doesn't always measure up to expectations. Working parents must look for childcare options, and even the most stalwart stay-at-home mom or dad can deal with over-energized, under-scheduled kids for only so many days at a time.
Beyond that, going for months without educational opportunities can be detrimental to children. According to research carried out for the past century, children score lower on tests after summer than they did before, and some studies even suggest that kids across the socio-economic board lose two months' worth of learned math skills over the summer.
Luckily for families in Tallahassee, the Big Bend has a number of summer enrichment programs that keep kids learning but don't feel like "school." No matter what you want your child to come home with this summer — art projects to hang on the wall, new musical and scientific knowledge, or just general fortified academic strength — this area's got options for you.
For the Antsy and Artsy
The visual and performing arts are well represented in the 2015 crop of summer enrichment programs. Brush & Palette on Timberlane Road is offering full- and half-day camps for rising first-graders through age 12, with classes in painting, drawing, sculpting, mask-making and collage.
For kids interested in the performing arts, Mason's School of Music, Dance & Arts is offering full-day camps for kindergartners all the way through age 18. Visual-arts, music and drama full-day camps are available, as well as half-day guitar, drums, piano, rock band, string orchestra, ballet and preschool music camps.
Some families need a little bit more flexibility in their summer camp schedule. For parents who work early or late, ARTS Afterschool offers a long day: Parents can drop off and pick up their kids anytime between 7:30 a.m. and 6 p.m. during all 11 weeks of summer break. Camps available include dance, martial arts, art, music, sewing, gymnastics, drama and academics.
For the Mini-Mad Scientist
If your child dreams of becoming an astronomer or an astronaut, where better to send him or her this summer than the famous Challenger Learning Center? Kids in kindergarten through eighth grade can enjoy a full day of age-appropriate science activities, with a ratio of one certified teacher for every eight students.
MoLab Inc., Tallahassee's mobile science-education laboratory, is hosting another science camp at SAIL High School this summer. Kids in fourth through eighth grade can go to SAIL to learn about chemistry, physics and other branches of science with Aimee Hill and Trish Hanson, former educational director and chief operating officer of the Mary Brogan Museum of Art and Science. Hanson and Hill's mission is to make STEAM (science, technology, engineering, art and mathematics) fun and accessible for kids of all ages, so this camp should be an exciting ride!
For the Budding Brainiac
Want to keep your children on top of their academic game over the summer break? Local schools have got you covered. Betton Hills Preparatory School provides academic enrichment camps for 2PK through second grade, and Maclay School welcomes rising third-graders through rising high school seniors to take classes in fields as diverse as app design, robotics, drivers' education and leadership. Students do not have to attend Betton Hills or Maclay to participate in summer camps.
No matter what your children's interests and needs might be, there's a local summer camp out there for them. Keep their brains and bodies active this summer — and get a little quiet time for yourself.