Local Enthusiasts Look Forward to Seeing Their Favorite Artists in Action
Seven Days Super Fans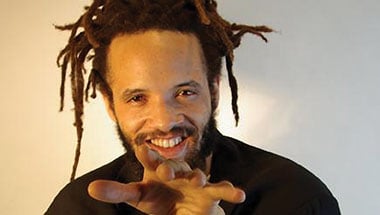 Each year, Seven Days of Opening Nights announces a new lineup of entertainers for its eclectic February festival. Seven Days Director Steve MacQueen has mastered the ability to find artists who will delight various segments of Tallahassee's population, from film enthusiasts to jazz lovers.
The festival is known for its mix of familiar names, such as Willie Nelson and Art Garfunkel, with more obscure artists, including this year's Venezuelan-born pianist Gabriela Montero.
The idea behind the festival, run by Florida State University, is to showcase the school's historic strength in the arts. This year, it runs from Feb. 3 through Feb. 21, though there are some performances in March and April, because of the complicated booking schedules of some entertainers.
To highlight this year's festival, Tallahassee Magazine profiles some of the Seven Days entertainers through the eyes of their biggest fans. These fans explain how their favorites touched their lives — and why you should line up to see them, too.
A Transformative TV Show
Each Friday while in high school, Heidi Otway would join her friends at the cafeteria and launch into a discussion about the previous evening's episode of "The Cosby Show."
"We said 'Did you see what Lisa Bonet was wearing?'" she remembered. "And we all loved Theo. We had a crush on Malcolm-Jamal Warner, with posters above our beds."
For Otway, 40, the popular "Cosby Show," which ran from 1984 to 1992, was transformative. "They showed that a black family can be successful and wealthy and have good jobs and good kids," she said. "He is a trailblazer."
The "he" she refers to is Bill Cosby, the show's star and creative influence. "The Cosby Show" is considered one of the most influential television shows of the 20th century.
"He really changed the perceptions of black families for the whole nation," Otway said, adding it had crossover appeal to viewers of all ages and races. "Everyone could relate to this family regardless of your ethnicity, culture or background."
When Otway learned Cosby was coming to Tallahassee to do his stand-up comedy show, she bought tickets for herself and her husband the first week they became available.
"I didn't want to miss this, not Bill Cosby," she said. "He's an icon." Otway said even her 18-year-old daughter watches the show's reruns on television, proving that lessons and laughs written for a 1980s audience are still relevant today.
Cosby had previous forays into television with "The Bill Cosby Show," and a children's TV series called "The Electric Company." Just prior to developing "The Cosby Show," he helped write and create a Saturday morning cartoon show called "Fat Albert and the Cosby Kids," which Otway said she dutifully watched every week.
"You didn't leave the house on Saturday until Fat Albert was over," she said.
Cosby, 73, has retired from television shows and focused on stand-up comedy, regularly touring the country with his trademark mix of wisdom and wisecracks.
Otway has never seen Cosby's stand-up show live before, but has watched videos of his performances. She even rented a video of a Cosby performance to watch when she was pregnant with her first child, because he joked about the birthing experience.
"What I like about him is I can expect to laugh without obscenities," Otway said. "He doesn't curse but I will still be entertained and tickled."
She even follows Cosby on Twitter. He impressed her by managing his own social media account, rather than letting a trained professional do it for him.
Cosby is guaranteed to make you laugh, Otway said. "You will get some wisdom because of his experiences. You will hear something that will probably change your view on life, and he will share it in a funny, funny way."
Radio Stories
Michael Sullivan dreads the hour-and-a-half commute each day from his Crawfordville home to his job as the owner of Goin' Postal, a packing and shipping services shop in north Tallahassee. To amuse himself during the dull drive, Sullivan likes to listen to podcasts of the radio show "This American Life," hosted by Ira Glass.
Sullivan, 31, said the show has transformed a few sluggish hours each week into thought-provoking entertainment. "It doesn't matter what the scope of the story is, it can be this huge national or worldwide problem like the current economic housing crisis or healthcare in the United States," Sullivan said. "Or it could be the most incredibly intimate story. It is always appealing."
The podcasts have become as crucial as gasoline for his daily commute.
As a super fan of the show, Sullivan was excited that host Glass will be coming to Tallahassee as part of the Seven Days festival on Feb. 19, when he will be telling stories about stories to a live audience at Ruby Diamond Concert Hall.
Founded in 1995, "This American Life," is the most popular podcast in the country, with half a million Internet downloads. The show spends each week telling stories centered on a theme. Topics range from interviewing random people at highway rest stops, to driving around the state of Georgia trying to find the most interesting person in a very small town, to a serious discussion on why the housing crisis caused the American economy to collapse. It hardly matters what the topic is — the show's producers have a knack for turning almost anything into a compelling hour of radio.
Sullivan said "This American Life" is appealing because of the way it draws listeners into mind-bogglingly complex (health care reform) and surprisingly simple (summer camp) topics, making each relevant and interesting to all of its listeners.
For instance, when the show tried to explain the complicated financial instruments used by Wall Street firms to bet on the housing market, they commissioned a Broadway song to explain credit-default swaps and derivatives to the average person.
At his live show, Glass is expected to give the story-behind-the-story, explaining to the audience how he puts together his weekly show and what makes a story worth telling.
Sullivan, an Iraq veteran, has listened to the show for years and can tick off his favorites without hesitation, some dating back years. He can recall when certain episodes were aired based on whether he was serving in Iraq at the time or not.
Sullivan said the show also tells stories from a unique perspective. Like the story about the man who defended himself in court and won. Instead of interviewing the defendant, the show asked the seasoned prosecutor to talk about what it was like to lose a case to a non-lawyer.
"It really comes down to the fact that it is a totally different perspective than anything I'm used to watching on network news or even on NPR," Sullivan said. "You will definitely hear something unique and you are going to hear a story you didn't know existed."
The Tap King
Michele Ackermann not only knows who Savion Glover is, she's shared a mentor with him.
Founder of The Dance Studio, Ackermann is a Tallahassee dance teacher who specializes in tap and learned her technique from Los Angeles-based Al Gilbert.
One of Gilbert's other students was Glover, arguably the best-known tap dancer in the United States. He starred in the Broadway show "Bring da Noise, Bring da Funk," which transformed tap dancing from its more traditional Broadway form, to an urban, street-dance style that appeals to younger generations.
Glover will be performing Feb. 21 at Florida A&M University's Lee Hall.
"In the Broadway style, you are concerned about the overall physicality of your movements, from head to toe," Ackermann explained. "With Savion, picture him with his head down, making wonderful rhythms and sounds."
His urban style is more about the rhythms of music, Ackermann said, than about the smiling, happy presentation of traditional tap. Ackermann said she has enormous respect for Glover, who was actually trained in the more traditional style.
"He was a child prodigy," Ackermann said. Glover made his Broadway debut at age 12 and won a Tony at age 15. "He came along at the right time." Besides the successful run of "Bring in da Noise," he has performed at major concert halls like Carnegie Hall and was the choreographer and motion-capture artist for Mumble, the main character in the animated movie "Happy Feet."
Glover's style was inspired by tap dancers such as Bill "Bojangles" Robinson. "If you look at those old movies, (Robinson) was very much a performer," Ackermann said. "What was transforming about what Glover did was he and a whole group of people were expressing themselves by not trying to please the audience but by riffing to the music."
Having seen Glover perform before, Ackermann said his distinctive style doesn't detract from his ability to put on a good show. "He is very charming in real life and a lovely man," she said. Tap-dancing newcomers needn't worry that it will be over their heads. "He's a great performer and will explain it all to you as he goes along. He is very lovable, and there is a sweet quality to him."
Ackermann said Glover will appeal to dance enthusiasts and novices. "Tap is so much fun, you can't be depressed or sad if you are tap-dancing," she said. "With Savion, he comes from a place of such joy, it's infectious. It makes you happy."
Seven Days Schedule
Tift Merrit & Simone Dinnerstein
FEB. 3 | 8 p.m.
Turner Auditorium, Tallahassee Community College. $25, $10 students

Jim Roche, 'A Retrospective'
FEB. 11 | 6–8 p.m.
FSU Museum of Fine Arts. FREE

Mark Morris Dance Group
FEB. 11 | 8 p.m.
Ruby Diamond
Concert Hall, FSU.
$30–$60, $20 students

Randy Newman
FEB. 12 | 8 p.m.
Ruby Diamond
Concert Hall, FSU.
$35–$75, $20 students
Gabriela Montero
FEB. 13 | 2 p.m.
Pebble Hill Plantation. $100

Bill Cosby
FEB. 13 | 5 & 8 p.m.
Ruby Diamond
Concert Hall, FSU.
$45–$90, $20 students

Gabriela Montero
FEB. 14 | 8 p.m.
Turner Auditorium, Tallahassee Community College. $25, $10 students

PRISM
FEB. 15 | 8 p.m.
Ruby Diamond
Concert Hall, FSU.
$25, $10 students

Anthony Bourdain
FEB. 16 | 8 p.m.
Ruby Diamond
Concert Hall, FSU. SOLD OUT

Luciana Souza
FEB. 17 | 8 p.m.
Turner Auditorium, Tallahassee Community College. $25, $10 students
Kronos Quartet & Wu Man, 'A Chinese Home'
FEB. 18 | 8 p.m.
Ruby Diamond
Concert Hall, FSU.
$35–$75, $20 students
'Silents!'
FEB. 18 | 12 a.m.
FSU Student Life Cinema. $10, FREE
for students

Saturday Matinee
of the Arts
FEB. 19
10 a.m.–4 p.m.
Tallahassee Museum. FREE

Geoffrey Gilmore
& A Film You Haven't Seen
FEB. 19 | 3 p.m.
FSU Student Life Cinema. SOLD OUT
Ira Glass
FEB. 19 | 8 p.m.
Ruby Diamond
Concert Hall, FSU.
$25–$50, $10 students

'Silents!'
FEB. 20 | 8 p.m.
FSU Student Life Cinema. $10,
FREE for students

FSU Symphony Orchestra & FSU Jazz Sextet with guest soloist Marcus Roberts
FEB. 20 | 8 p.m.
Ruby Diamond
Concert Hall, FSU.
$25–$50, $10 students

Savion Glover
FEB. 21 | 8 p.m.
Lee Hall, Florida A&M University. $25–50,
$10 students

The Acting Company
MARCH 14 | 8 p.m.
Ruby Diamond
Concert Hall, FSU.
$20–$40, $10 students

David Sedaris
APRIL 10 | 8 p.m.
Ruby Diamond
Concert Hall, FSU. SOLD OUT
For ticket and location information for Seven Days of Opening Nights, visit sevendaysfestival.org or the Fine Arts Ticket Office Web site at tickets.fsu.edu. Students attending high schools and colleges in the area are eligible for discounted tickets but must present a valid student ID when picking up the tickets.