Local Doctor Goes on Medical Mission Trip to Peru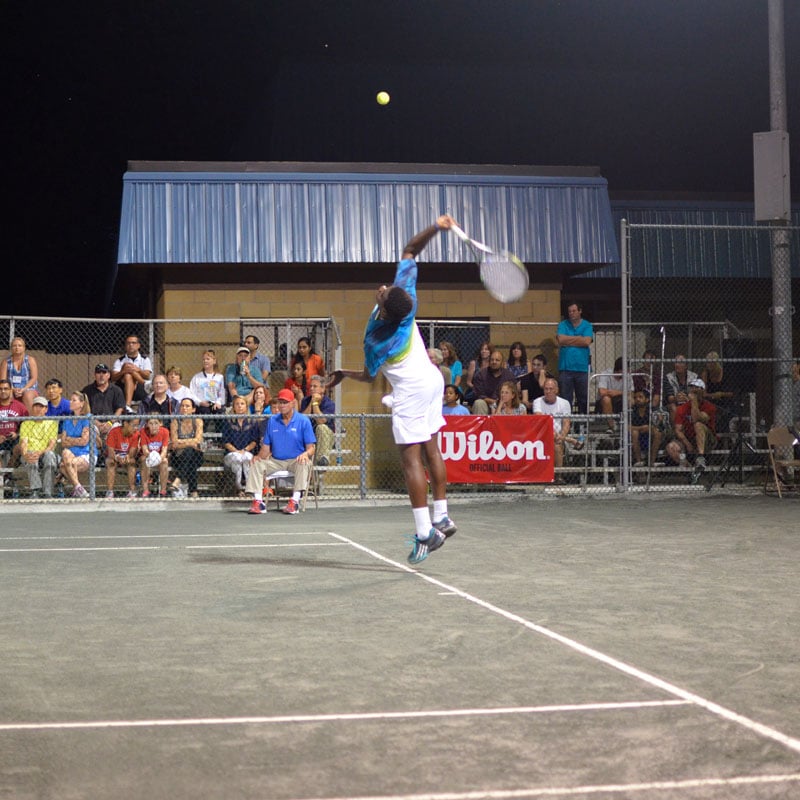 This past summer, Dr. Tony Weaver of Eye Associates Tallahassee, along with 12 other ophthalmologists, and his son, Alex, a pre-med student at Emory University, headed to Arequipa, Peru, with Medical Missionaries International. During the trip, this team saw nearly 600 patients each day. Below, Dr. Weaver answers a few questions about his South American medical mission.
What inspired you to take this trip?
I think most people go into medicine because they want to help people. It is just part of your DNA. At Eye Associates, this is something we do on a daily basis, but many places in the world do not have access to our training and technology. The leading cause of blindness in the world is cataracts. Having been on previous mission trips, I was asked to serve as an ophthalmologist on the team. I asked my youngest son, who is a pre-med at Emory, if he wanted to do the mission again, and he said, "Yes!" He had been on the same mission with me with Medical Missionaries International to Arequipa, Peru, two years ago.
How did you prepare for the trip?
We can't bring all of the high-tech equipment that we use in surgery here. I had to reacquaint myself with MSICS ( manual small incision cataract surgery), a type of surgery we can do in remote places with minimal support.
How did you handle seeing so many patients in such a short period of time?
Great staff! Medical Missionaries International conducts the most well organized missions I have participated in. They have 15 permanently employed people in Arequipa, Peru, that set everything up before we arrive so we can hit the ground running. Add to that 30 non-medical missionaries in our group, coupled with 50 to 70 in-country helpers and the mission works amazingly well.
What is the most important thing you learned from the experience?
Count your blessings: In the United States, we take so much for granted. We wake up in a safe place, we have food and we have medical care. Most of the people we saw were refugees from The Shining Path, a terrorist group in Peru. They live in 10-by-10 woven walled boxes with no roof, no water, no sewage system and no electricity. Most had never seen a doctor.
Talk to us about a bit about the culture and lifestyle there?
The people of Peru are very friendly, family oriented and very religious. Arequipa is an ancient Inca city on the side of an active volcano. Many of the people still only speak the Inca language, Quechua. The average height is less than 5 feet. My sons and I felt like giants. My oldest son, who is tall, blond and blue-eyed, stopped traffic in the small town of Huamchuco, high in the Andes, where we did the mission. People would line up to take pictures with him like he was a rock star.
What was the highlight of your trip?
That's easy. Taking the patches off the day after surgery and watching patients see their loved ones for the first time in many years. It can be very emotional. A second highlight for me was being able to share this type of experience with my sons.
To learn more about Medical Missionaries International and their services, visit here.
To stay up-to-date with exclusive offers and events by Eye Associates, text EYEAOT to 20673.