Local Boutiques Prove Style Can Be Sustainable
Providing fashions that are environmentally friendly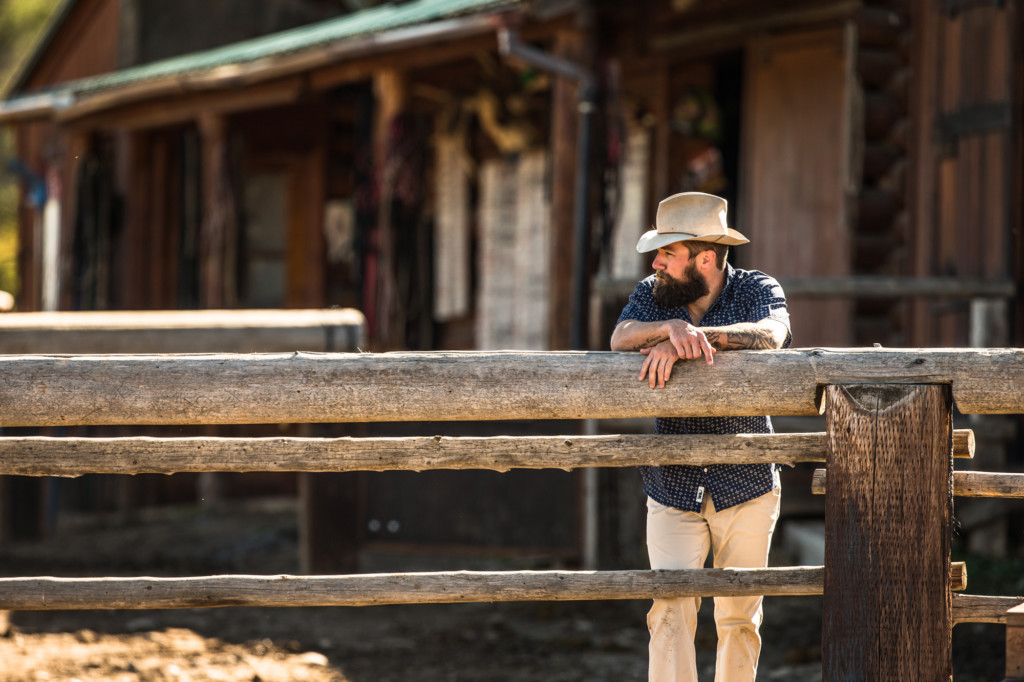 Trends come and go. Hot for one moment, gone the next. Style, though, has a staying power. Style is sustainable. All the better sustainable, eco-friendly styles are here to stay.
Earth Day falls on April 22, yet Tallahassee retailers are stocking their shelves with Earth-friendly products intended to last long past the season's breeze of trends.
With eco-friendly fashions becoming all the more relevant, it helps to know what attributes make a product sustainable.
Jim Davis, executive director of Sustainable Tallahassee, a nonprofit organization dedicated to promoting and educating on environmental, economic and social sustainability, provides some insight.
"It may look pretty, but you have to question what it is doing to your environment," Davis said. "Can it be recycled? Is it from a recycled product? Could this be harmful to my environment?"
Essentially, eco-friendly and sustainable products are non-toxic, environmentally beneficial, sustainably sourced or grown and often composed from recycled or organic materials.
When shopping clothing or lifestyle brands, some key words to search for on tags include organic fibers, recycled materials, reconditioned, non-toxic, upcycled, environmentally conscious and natural.
While bigger retail stores might be slower to jump on the eco train, local boutiques are all aboard. From stunning, sustainable style pieces to cozy cotton blankets to healthy hemp beauty products, many locally owned companies are going green.
Organic cotton is fairly easy to find and oh so soft. Southern Compass Outfitters carries Mountain Khakis, a clothing brand for outdoor enthusiasts that uses organic, Fair Trade-certified cotton.
The men's All Mountain Pants are especially popular because they are light-weight and comfortable and completely composed of organic, biodegradable cotton.
All of Mountain Khaki's products use the Higg Index, a tool that measures sustainability considering environmental, social and labor processes.
Hearth & Soul recently introduced Zestt, a company created by two moms on the lookout for organic and environmentally conscious products.
They developed their own organic cotton blankets, throws and ponchos perfect for Northwest Florida weather.
Each product is crafted with non-GMO cotton, processed without toxic dyes and chemicals, and crafted at socially responsible facilities with fair pay and safe conditions.
Hemp is another eco-friendly fabric that's becoming increasingly prevalent. Quarter Moon Imports carries a variety of beautifully and intricately stitched hemp purses and backpacks.
Not only is hemp in textiles but also widely used in the beauty products that Quarter Moon sells because it is natural, plant-derived and nutrient-rich.
Recycled silk sari skirts and scarves are bestsellers at this shop. Quarter Moon Imports' Lake Ella store offers an array of fair trade, eco-friendly and U.S.-made products.
Recycled silk is also trending at Rebels' Midtown Boutique, carrier of handmade silk beanies that warm in the cool months and cool in the warm months.
The boutique extends its eco-functional fare to include lifestyle products.
The store carries upcycled wine-bottle soy candles from Farmer's Daughter Vineyards in Pelham, Georgia.
Recently, many have transitioned from plastic straws to reusable options.
Rebels' Midtown offers metal straws that pair perfectly with Healthy Human water bottles and tumblers made from stainless steel.
Eco-friendly isn't a phase; it's a tangible way to make an impact, to do your part in protecting this beautiful world of ours.
The eco-conscious clothing and lifestyle brands you select are ways to look good and feel good about how your style choices support sustainable living.