Llosa, Not Lost, in Peru
Sorting out the 'land of every blood'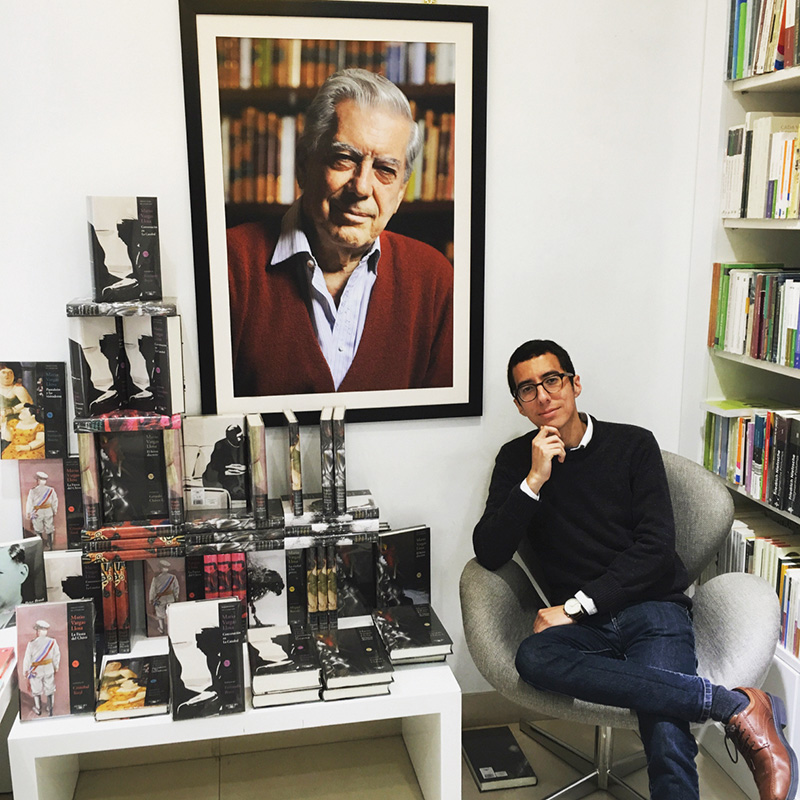 When Tallahassee was plunged into darkness by Tropical Storm Hermine in the early days of September, I was safe from harm. I was thousands of miles away from American shores, in Lima, Peru — a city that a third of the country's population calls home.
It wasn't the forces of Mother Nature, however, that brought me to Peru's bustling capital on short notice. Instead, it was the calamity of illness in the family.   
As the American son of Peruvian parents, I have grown used to shuttling between Florida and Peru over the years. We often visit to revel in the holidays and usher in the new year alongside my aunt and uncle. Though I had been to Peru more than a handful of times, this visit was different.
Over the course of three days, I found myself reflecting on life's unexpected turns. With my graduation from FSU nearing, I had grown anxious about what may be next. Despite all my planning, what twists would the future bring?
To soothe my rattled nerves, I took solace in the writings of Peruvian author Mario Vargas Llosa. Years ago, I discovered him through my parents, having asked about the intriguing name on several book spines in our small library.
For more than 50 years, Vargas Llosa, a member of the Latin American literary "boom" of the 1960s and '70s, has written about history, politics and the range of human experience in Peru and Latin America. Through the work of boom writers, Vargas Llosa once said, the world has come to know Latin America as a land not made up of "only revolutionaries, dictators and catastrophes," but as a land "capable of producing artists, musicians, painters, thinkers and novelists." 
His place in Latin American history was cemented in 2010 when he won the Nobel Prize in Literature. The Swedish Academy praised his "cartography for the structures of power and his trenchant images of the individual's resistance, revolt and defeat." 
One early afternoon, I took a walk with some friends to explore Lima's historic center, built in the mid-16th century by Spanish conquistadors as the "City of Kings." We ventured to Quilca Boulevard, a street so famed for its abundance of bookshops it's been called "Peru's largest library."
There, I wanted to get my hands on a Vargas Llosa novel called "The Dream of the Celt." It's a mostly fictional account of a real Anglo-Irish human rights pioneer named Roger Casement. As a British diplomat at the turn of the 20th century, Casement traveled through the jungles of the Congo and the Peruvian Amazon to investigate abuses of indigenous peoples by "men driven by greed and base instincts in a lawless world."
Casement confronted the challenges of his work and personal life with bravery, until a twist of fate brought about his execution for treason by the British government in 1916.
I had read "Dream" in English weeks prior to my arrival in Peru, but I wanted to re-read it and other Vargas Llosa works in the original Spanish. I felt a desire to learn more about Peru as the land of "every blood," as one author described its cultural diversity — and to be inspired to care more about the nation where my mother rests in peace.
A twist of fate brought me to Quilna Boulevard, where I found a cheap copy of "The Dream of the Celt" and other Vargas Llosa novels, as well as a collection of essays chronicling life, history and culture in Peru, Madrid and Paris. Through Mario Vargas Llosa, Peru and the world are within my grasp.
Boom.