Liza McFadden Shines Light on a Good Cause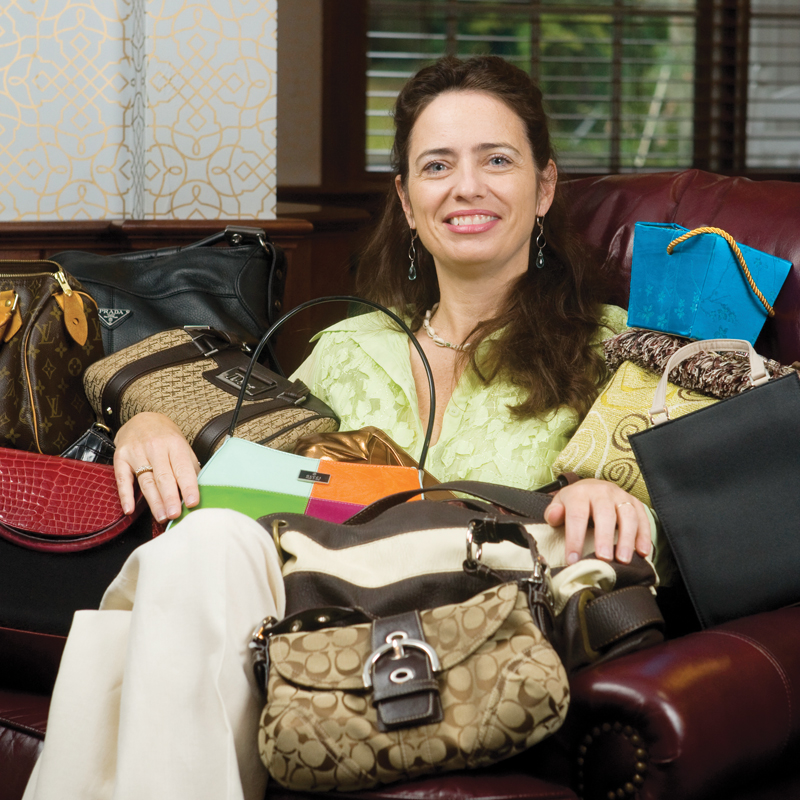 Liza McFadden believes in the 80 Percent Rule: Eighty percent of the time, if you ask someone face to face, you get what you ask for. But it's likely McFadden has even better results. With disconcertingly blue eyes that lend an extra ounce of intensity and eloquence to everything she says, McFadden is difficult to ignore. And as the new chairwoman of the United Way's local fundraising campaign for women called Power of the Purse, McFadden's charisma is an indispensable quality.
Power of the Purse, an initiative to get women involved in fundraising for United Way agencies and volunteerism, has launched a Web site allowing interested women to register online.
"Our goal for this year is 700 women, 70,000 volunteer hours and $700,000," says McFadden.
Adding pledges to volunteer was an idea introduced by McFadden, who believes it will encourage community involvement. Highlights of the yearlong effort are Power of the Purse parties – social networking opportunities for women interested in donating and volunteering their time to charitable organizations.
McFadden has a laundry list of involvements in nonprofits at the state and national level and in the greater Tallahassee community. Her day job is serving as founder and president of Volunteer USA, a grassroots organization growing throughout the southeastern United States with a focus on family literacy.
Despite her parents' warnings, she did marry the first guy she met when she came to college at Florida State University, Eric Thorn, and they have two children, Collin, 7, and Janey, 6.
To pledge dollars or hours, visit uwbb.org and click on Power of the Purse.