Living Spirit
Her everlasting energy unites a family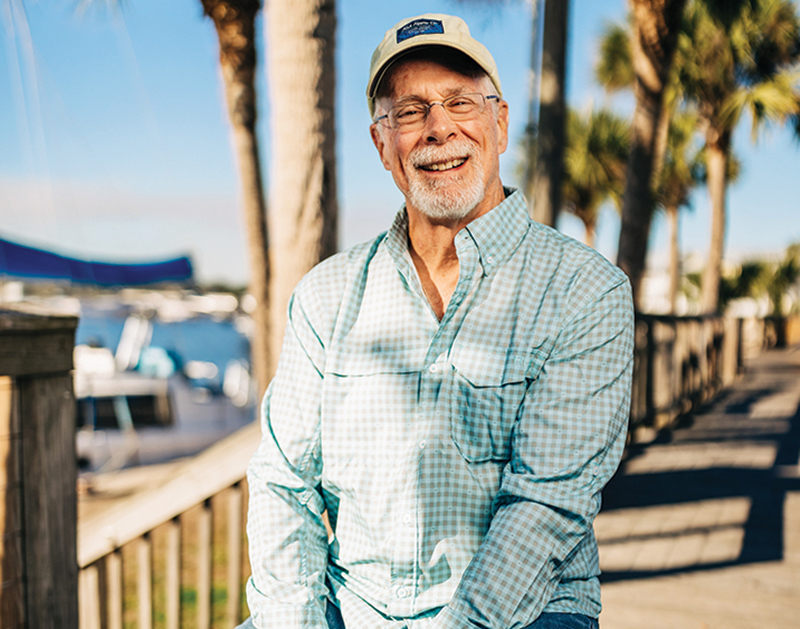 Others watched from the shore. Flowers and short lengths of gold rope that the pallbearers used as handles also were embedded in the ice, which, dragged through 85-degree water, soon melted.
The ashes were freed, my mother-in-law became one with the Gulf of Mexico that always enthralled her, and the music played: "Lest mine eyes no longer see / All the glory, all the story of Your love / Talk to me, talk to me /  Like You spoke so tenderly / When You talked there, when You walked there, by the sea."
The life celebrants returned to the beach, and behind them, first one dolphin and then other members of a pod surfaced, and it was easy to attach too much significance to their appearance, but, man, you couldn't beat the optics. The water was as clear as the sky, and the meanies were easily avoided. I plucked from the sand four olive shells of four different sizes suggestive of Margaret Ann and the three living generations she left behind.
I never knew my mother's mother, Rose Johnson. A stroke victim, she died in her daughter's arms when my mom was but a child. But I many times was told that she was her extended family's social director who organized reunions and orchestrated various activities and observances that served to keep everyone together.
It was at her bidding that she and her husband purchased a cabin on Coon Lake near East Bethel, Minnesota. They named the small wooden boat from which my mother learned to fish The Weiner. They owned a meat company in Minneapolis.
When my wife's family got together for the soaking of the ashes, we went around the room taking turns naming that person, living or not, whom we have never met and would most like to spend a day with. Abraham Lincoln got a mention. So, too, did sports figures and movie stars. People expected me to go with Ernest Hemingway or Joe DiMaggio or Bob Dylan, and it is true that they crossed my mind, but I instead named my Grandma Rose.
I'll bet that she and Margaret Ann have a lot in common.
Never will I not think of "Marg," as she preferred to be called, at the holidays. She was born in Iowa, moved to Fort Myers in retirement and lived her final years at Allegro Senior Living in Tallahassee.
As a small child, she emerged as an extrovert and an entertainer, and that she would be for all of her days. She was the life of countless parties, gatherings and events. She was big that way. It mattered not a whit that she was, as Marg said about herself, "short on one end."
She pulled off four-generation family reunions that any sane person would have regarded as logistical impossibilities. For Marg, too much, too many and today were just right. Nothing had to wait until tomorrow. At her table, there was a plate for everyone.
Marg inaugurated several holiday traditions that her children handed off to her grandchildren — heavy hors d'oeuvres, charcuterie and oyster stew on Christmas Eve; a casserole and hot cross buns on Christmas morning; a fresh turkey, never frozen, for the big meal, prepared with raisin stuffing. Games always figured in the proceedings: gin rummy, charades, famous names, snaps.
When Marg rang the bell, people came running as the Johnson family did, I will suppose, when Rose extended an invitation. Even in the case of the beach reunion, it was Marg's magnetic pull that made it happen.
On the beach, someone suggested that closure had been achieved, that we all might now move on from Marg.
Such a preposterous idea.
Be well,
Steve Bornhoft,
Executive Editor
sbornhoft@rowlandpublishing.com