Living La Vida Online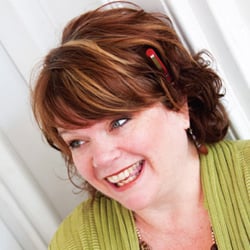 I do love me some Facebook.
I wrote about it within a year after Mark Zuckerberg started "The Facebook" and signed up as soon as you didn't need a dot-edu at the end of your email address to join (which my then-college age son marks as the day the world's most popular social network started its downhill slide).
Today I have nearly 1,000 Facebook friends. Yes, I understand that many of these people are in no way, shape or form what constitutes a "real" friend, but within that horde are several gems with whom I would never have had what I consider a treasured connection if it weren't for the site.
Some are blasts from my past — the first cousins I left behind in Virginia when I moved to Miami, my junior high best friend, a cadre of high school pals, sorority sisters and people I've worked with in the many jobs I've had over the past 35 years, for starters. Sure, we didn't keep up over the years, and our "contact" may be limited to me reading about a new grandchild or graduation or anniversary, but it gives me great pleasure to read about others' triumphs and tribulations (and to see how they've held up after all these years).
Some are people I never knew before our Facebook introduction, but I have come to know and enjoy. Some I have ended up meeting in the real world; others I know will be friends when we do finally meet. Some make me laugh and some have opinions that aggravate me to no end, but I think it's great to mix up my acquaintances a little. Where's the fun in surrounding yourself with people who think just like you all the time?
And in my job, Facebook is straight up useful. I may be writing a story about butterfly collectors. I don't know anybody who's a butterfly collector and I don't know anybody who knows a butterfly collector. But I'll betcha if I tossed it up on my personal profile or the Tallahassee Magazine page, somebody knows somebody who's an expert on the subject.
All of which is just the long way of getting around to what I really want to say: There's a great Internet innovation in our backyard. Now, when you visit www.tallahasseemagazine.com, you'll find a new, dynamic and dramatically improved website. It's prettier and easier to navigate, with more photo galleries and bonus online-only content: Even those not lucky enough to get printed copies in their mailboxes will have access to the well-written stories and beautiful photography in a format that more closely resembles the original magazine.
There's also a new interactive feature you're going to love: Now it's possible for you to upload your events to the magazine's calendar. That's right, no need to send your requests through my forgetful, ADD-addled brain. Just sign in and type in the information for all the world to see.
Take a look. Tell your friends. Let us know what you think.