Limb by Limb
We've been reminded that storms tear up Tree City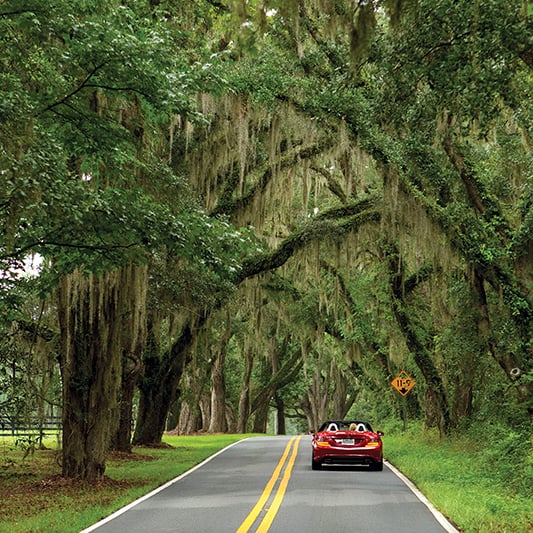 Another year, another hurricane season approaches. But unlike the past 31 years, Tallahassee residents have something more to talk about than Hurricane Kate, which blew ashore at Mexico Beach in November 1985 and headed straight for Tallahassee. Parts of the city were without electricity for two weeks after falling trees took out power lines and howling winds snapped utility poles. It took months to clean up the mess.
This year, the conversation can include comparisons.
Late last August, a nondescript tropical wave that meteorologists had been tracking for a couple of weeks meandered through the Caribbean into the Gulf of Mexico and got ambitious. Moving from tropical depression to tropical storm to Category 1 hurricane in the span of three days, Hermine took aim on the eastern Florida Panhandle, making landfall near St. Marks in the overnight hours of Sept. 1–2. Tallahassee officials estimated that 80 percent of the city was without power after the storm passed.
This year's conversation, many people believe, must include how to balance maintaining Tallahassee's iconic tree canopy, which contributes to the city's beauty and quality of life, with minimizing the trees' damage to the city's electrical grid during storms. It doesn't take a hurricane to disrupt power service; the severe thunderstorm with 70 mph straight winds on Jan. 22 was a brief but effective reminder of that. This time, however, 90 percent of city utility customers were back on the grid four days after the storm, compared to only 65 percent in the same time period after Kate, City Manager Rick Fernandez told the City Commission. After a week, only a few hundred customers were still without power. That was progress, perhaps of little comfort to those who were still without power, but improvement nonetheless.
Underground utilities have been discussed and thus far rejected as being cost-prohibitive, but newer developments that have them tended to have power restored earlier than neighborhoods with power lines on utility poles, officials said. Ann Bidlingmaier, a longtime activist for tree preservation, favors requiring new developments to locate utilities underground and gradually replacing older, above-ground utilities with underground systems as they age and need replacement.
Bidlingmaier, who served three terms as chair of the Canopy Roads Citizens Committee, said it is critical for people to understand how trees are damaged and weakened and thus more likely to lose limbs or fall during severe weather.
"Tree roots get damaged by traffic, by cutting through them for utility lines, by parking heavy equipment on them. It weakens them and​ makes them more susceptible to wind damage," she said. "The city's enforcement of the tree ordinance is complaint-driven instead of being systematic. So the citizens are going to have to keep their eyes open, be vigilant and report what they see."
County Commission Chair John Dailey said the Canopy Roads Citizens Committee is doing "tremendous work, not only in the realm of public education but in making great suggestions for maintenance and care of our trees."
"When it comes to our identity as a community, it's a conversation we will continue to have," Dailey added. "Is it a difficult issue? Of course. But that's what makes us strong."
---
What makes a road a canopy road?
Tallahassee is renowned for its urban canopy. But what does it take to be a "canopy road," and how many does Tallahassee/Leon County have? We're glad you asked.
According to the Leon County website, to be a canopy road, trees must arch over the roadway and cast shade over the pavement, often from both sides of the road and meeting in the middle. Moss-draped oaks, hickories, sweet gums and pines can be found along Leon County's eight canopy roads, creating a peaceful and serene vista with incredible patterns of light. There are 78 miles of designated canopy roads in Leon County, 20 miles within the city limits and 58 in the unincorporated county:
Miccosukee Road

Centerville Road

Old Centerville Road

Old Bainbridge Road

Old St. Augustine Road

Meridian Road

Sunny Hills Road

Pisgah Church Road