Lightbulb Moment
Illumination options have multiplied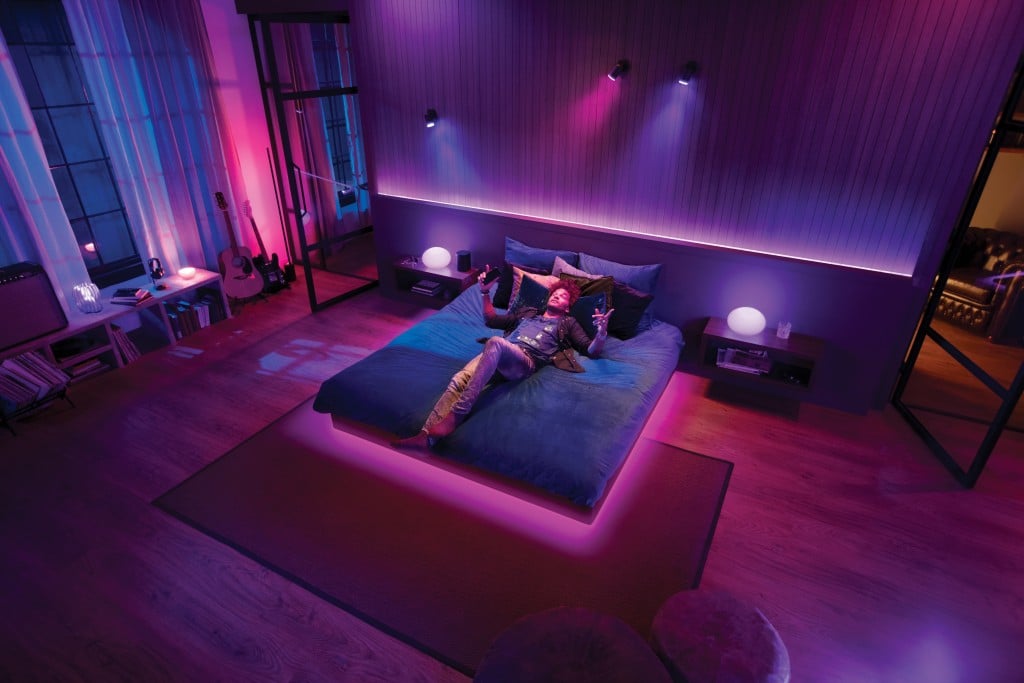 When did it become so confusing to buy a light bulb? Legislators — unwittingly — started it all. Intending to save energy, they advocated replacing Edison's incandescent bulb with the CFL. Both consumers and interior designers hated the spiral bulb, thus inspiring the lighting industry to an awesome burst of creativity that ended up bringing us an overwhelming lineup of lighting options.
Terry McGowan, director of engineering for the American Lighting Association, sympathizes with our confusion.
"There are so many options," he acknowledged. "But it's worth a homeowner's while to learn about them. Picking the right bulb for the right job can absolutely improve the way a home functions and feels."
Derek Powell, owner of Batteries Plus Bulbs in Tallahassee agrees, stressing that the right bulb can also help the bottom line.
"Typically, an LED bulb that burns three hours a day can last about 13 years before it needs changing," Powell noted. "So, yes, upfront it's more expensive, but its long life more than makes up for it. Plus, prices are coming down all the time. Energy efficiency is another LED advantage. LEDs boast 80 percent higher energy efficiency than incandescent bulbs and
40 percent higher than CFLs. So I'm happy to report that homeowners in our area are buying way more LED bulbs these days."
Those Clever LEDs
There is a lot more to appreciate about LEDs than long life and energy savings, and McGowan says that too many homeowners still don't realize just how versatile, decorative and even fun LEDs can be.
For example, LED bulbs come in numerous shapes and sizes. The most common are the standard light bulb, reflectors, flood lights, globes, candle lights, track light and vintage light bulbs. But keep an eye out for LEDs with special talents.
McGowan especially likes the Bulbrite 776909 7W bulb because it provides a vintage vibe. It features LED stripes arranged to mimic the thin, glowing filaments of an Edison bulb.
"Its amber-tinted globe design gives it a lovely, old-fashioned look," he said. "Visible filament bulbs like this are trending right now. Because it's able to shine 15,000 hours and can replace a 60-watt incandescent bulb, it's perfect for difficult to reach fixtures such as chandeliers in two-story entryways and rooms with vaulted ceilings."
If you're the entertaining sort, get to know the Philips line of Hue LED bulbs. Powell explains that with your smartphone, a bulb of this type lets you choose from a range of hues, and you can even sync color changes to music. When it isn't party time, it can work like an ordinary bulb. One of these bulbs may cost upwards of $70, but it would probably last more than a dozen years.
Also consider that LED bulbs are increasingly designed as fixtures.
"They are so long-lasting that they can become fixtures all on their own," explained McGowan. "Often they emerge as pure sculptural, ultra-contemporary designs."
And then there are those yellow bulbs. They are "bug lights" and a blessing for anybody with a covered porch. The yellow coating makes it hard for most flying insects to see them, so they are not drawn to the fixture the way they are to a white bulb.
Labels Matter
Pay attention to the packaging when you buy bulbs, Powell advises. This is where you find all the information, including lumens and color.
Lumens are the new way to tell how much light a bulb emits, Powell explained. People are used to watts, but they merely indicate the amount of power a bulb draws. Packaging will list the equivalents, so don't worry.
Color information is shown as "light appearance," and this has nothing whatsoever to do with the colored bulbs you might associate with Christmas. A bulb in the 1,000 to 5,000 K range (K stands for Kelvins) simulates ambient sunsets while a bulb ranging from 5,000 to 10,000 range provides cool, clinical light.
If possible, it's a good idea to see a bulb lit before you buy it. Stories abound about homeowners buying the wrong "color" and finding that they hated the mood it created.
The color value could make a huge difference in the way you sleep, too. Warm lighting is helpful when you're getting ready to sleep, but in the morning, cooler, brighter light will help you feel awake. Dimmable, soft white bulbs offer both.
Words of Warning
Do you really have to pay attention to that wattage warning label that's attached to a lamp?
"Absolutely," Powell said. "It's a safety issue. The label tells you how much heat the fixture can take without damaging the socket and wiring. Be especially careful if you're using a standard incandescent bulb. With an LED, you have more flexibility because it uses significantly less energy than the standard bulb. It actually allows you to go up in wattage if you want a brighter light."
However, as wonderful as LEDs are, don't use them to replace oven bulbs, McGowan said. Both CFL and LED bulbs contain electronic circuitry, which would fail at oven temperatures. Instead use a specifically intended incandescent or halogen bulb.
VINTAGE VIBE
Bulbrite's 776909 longlife LED bulb provides lasting vintage appeal for up to 15,000 hours. It features an antique finish and very warm 2100K LED filaments. It is fully compatible with all dimmer types, ideal for decorative lighting in homes and commercial areas, has a medium base for use in outdoor lanterns and is UL rated for wet locations. In contrast, Thomas Edison's bulb worked by passing electricity through a thin platinum filament in a glass vacuum bulb, which delayed the filament from melting. The lamp burned for only a few hours.