Light and Compostition
Steven Saccio makes elements of photography work for him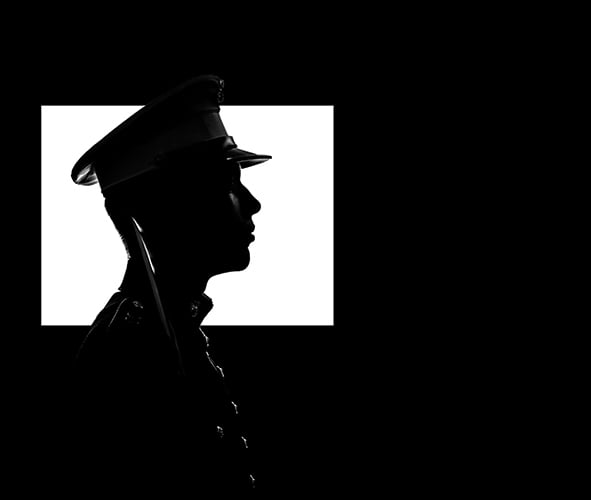 Three days after his inauguration in January 2019, Gov. Ron DeSantis flew to Fort Lauderdale, where he would suspend the Broward County sheriff in connection with the massacre at Marjorie Stoneman Douglas High School in Parkland. The travel did not go as planned.
The governor's King Air prop plane, described by Steven Saccio as "rickety," lost cabin pressure while 19,000 feet above the Gulf of Mexico. Masks dropped from the ceiling, and the pilot made a rapid descent to 10,000 feet before making an emergency landing.
Saccio, brand new to his job as the governor's staff photographer, was on board. He was surprised when the DeSantis team was able to quickly charter a second plane and resume progress to South Florida. While slightly shaken, he completed the trip and documented DeSantis' interaction with survivors of slain students.
For 18 months, Saccio would shadow the state's chief executive until the demands of the job and its extensive travel requirements became incompatible with the needs of his growing family. News developed quickly during the height of the COVID-19 crisis, and Saccio found that he was constantly on call.
It had come time for him to return to the photography business he had launched before catching on with DeSantis.
Saccio has always been drawn to art. He has sketched and painted since childhood and studied graphic art at the University of North Florida, where he was influenced by the head of the photography department. He took elective photography courses and so impressed the professor that he was advised to ditch graphics and pick up a camera.
After working for Disney "doing whatever jobs they had for me" for eight-plus years, Saccio and his wife, Lydia, moved to Tallahassee, where he had grown up. Lydia went to work at the state Division of Retirement — she now works at the Leon County Supervisor of Elections Office — and he started Steven Saccio Photography. The couple has two children.
"The first year in business was rough, but after that, I had established a network of people who helped me, and things started kicking into gear," Saccio said.
He is engaged in commercial photography and portraiture along with fine-art, 360-degree and drone photography.
"Commercial work pays the bills, but it's the artistic side that really does it for me," Saccio said. "I like to get out and do my own thing."
Competitions provide an outlet that way.
In 2014, Saccio won Best in Show honors for a photo of a baptism that he submitted to a competition sponsored by the Tallahassee Professional Photographers Guild. He has won awards for social events photography and creativity at state-level Florida Professional Photographers events. In January, he received his master of photography degree from the Professional Photographers of America during the organization's annual convention in Nashville.
Saccio spent seven years earning the degree, which is awarded based on credit earned through peer-juried image reviews.
Asked what qualifies photography as an art form, Saccio was quick to respond.
"It is an interpretation of light that involves composition and putting multiple things together to form an image that is appealing to the eye and thought-provoking," he said.
Saccio has a photo of oxygen masks on a plane. It's not especially artful, but it does make you think.
---