Life Lessons When the Game Changes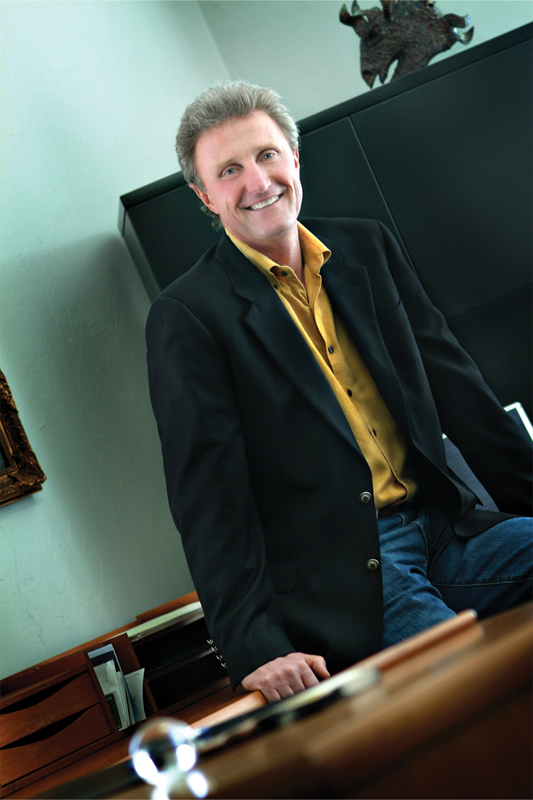 In the world of sports, a "game changer" is that one event in a game in which the outcome — good or bad — is determined.
It could result from a mental mistake that causes an error, or from a great offensive or defensive play. From that point on, the momentum changes and the outcome is pre-ordained.
I believe there is a correlation between sports and living life.
Many people never experience a major life-changing event. They pass through the natural life cycle of birth, childhood, adulthood and the golden years, and then pass on.
For some, however, there is that one occurrence that becomes their life's defining moment. Whether it is something that happens to them, or something they initiate themselves, it creates a marked change in how they live from that point on.
It might be landing a job, getting accepted to college, joining the military or simply meeting the person with whom they will spend the rest of their life.
The most common dramatic "game changing" event that can affect a person's life involves a health-related issue, such as cancer. Survivors of this disease say their perspective changes after they have endured their treatment. They gain a new, positive insight into and appreciation of what living is all about. And they find that worrying about the small things in life is no longer as important.
I'd like to share some situations that I consider lifetime "game changers."
On a recent Sunday, a 71-year-old neighbor was entertaining his family on the lake and, as he has done many times before, was preparing to take his grandchildren for a ride on his personal watercraft. The day was very hot, and gas had leaked into the compartment under the vehicle's seat. When he hit the ignition, there was an explosion. He was catapulted 10 to 15 feet in the air and came down hard, partly on the dock.
After some time in intensive care and rehabilitation he returned home, but he faces many months of recovery. Fortunately, he was physically and mentally fit when the accident occurred, which I believe will be a key to his successful recovery. However, I would venture to say that his life will be forever changed.
Sometimes, things that don't happen can be game changers too.
At 3 o'clock the morning after my neighbor's accident, I awoke in a cold sweat, thinking about what I had seen and linking it to what had happened to me two days earlier. I had decided to go water skiing and asked my wife, Cherie, to drive the boat. She has done it many times but isn't trained in the finer points of pulling a skier. When I told her to take up the slack, she did. As the rope pulled tight, I realized it was wrapped around my leg, and I was jerked sideways. I immediately yelled, "Stop! Turn off the engine!" But if I had yelled "No!," she might have misinterpreted it to think I said, "Go!" That likely would have caused me serious injury — but by good luck, that didn't happen.
Another incident involved a Tallahassee business leader who always cleaned the leaves off the roof of his home. One day, the roof was wet and, while he did consider the possibility of falling, he decided to go ahead with the chore. Moments later he slipped, fell and broke his pelvis. Fortunately he is back at 100 percent, but he hasn't stepped on the roof since.
A few weeks ago, an acquaintance of mine was flying from Atlanta to Tallahassee when one of the plane's two engines blew up in mid-flight. For 10 or 15 seconds, as the lights went out and the pilot struggled to regain control of the aircraft, he thought it was the beginning of the end. Fortunately, the pilot maneuvered the plane back to Atlanta and landed safely. But I'd venture to say that every soul on that plane now sees the incident as a life game changer; some may never fly again, and most will probably think of it every day for the rest of their lives.
Life is meant to be enjoyed. But it's important to know your limits and recognize that a life-changing event could happen at any time. Follow good safety rules. Don't engage in high-risk behaviors that you're not skilled at. Listen to your sixth sense. Plan for the worst and expect the best.
If something does happen, come to terms with it. Live life. And enjoy — don't sweat — those small things that come your way.