Leon High and the Everlasting Endowment
A New Kind of Giving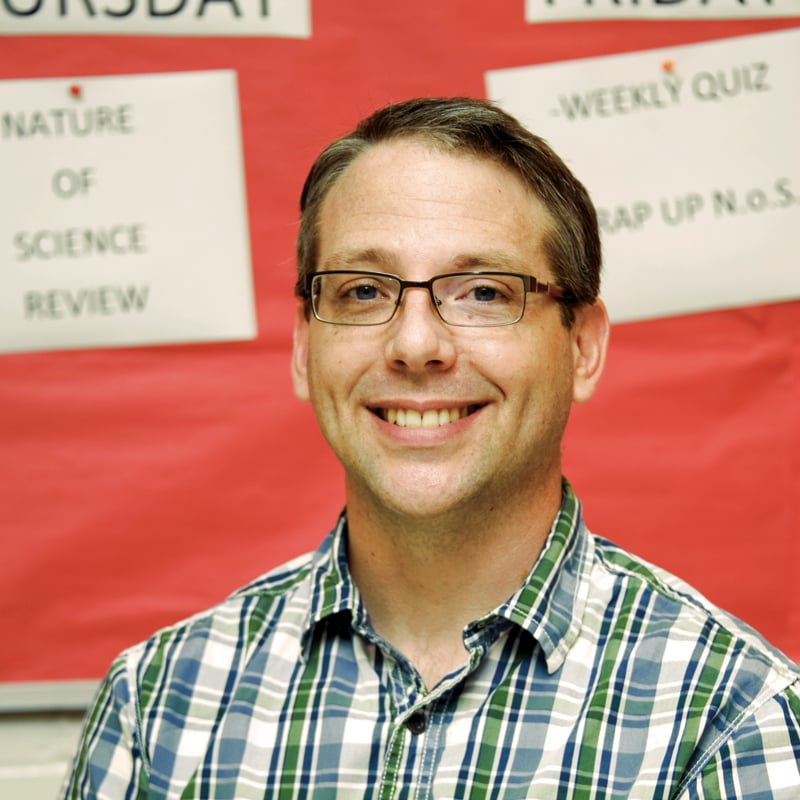 Getting people fired up about the public school system is no artless task. It often takes a group of concerned citizens with a certain amount of finesse, a way with words — and a way with baked goods — to get the ball rolling.
Even so, when there's a hiccup in funding, it's nice to know that an institution has something substantial to fall back on. Because while having over a century's worth of rich history, a legion of supportive parents and a number of celebrity alumni to your name can make for great bragging rights, it doesn't necessarily pay the bills.
Just ask the folks over at Leon High School.
It was exactly that brand of uncertainty that inspired a few concerned parents and alumni back in 1981 to establish the Leon High School Foundation, a community and volunteer-based organization dedicated to enhancing the academic and extracurricular experience for students at LHS.
One of the first of its kind in the state, the Foundation met with immediate success.
Today, it's still functioning, raising money and then each year divvying up its annual income to fuel projects, or mini-grants, requested by teachers, staff and support groups at Leon. Some of the money also goes toward scholarships.
For Leon, the extra cash flow has been the saving grace for many programs which otherwise would have never gotten off the ground.
Programs like Leon reading teacher Rebecca Kirchharr's Elite Eight Reading Club, which introduces the school's lowest quartile readers to the notion of reading for pleasure. Along the way, it focuses on the importance of teamwork, time management and communication skills. Foundation money was used to buy books and provide meals during the club's lunchtime meetings.
According to Kirchharr, recognized in 2013 as Leon County's Teacher of the Year, the heart of the Foundation lies in its ability to let teachers do what they do best — teach.
"It's the Foundation that allows things like that to happen," said Kirchharr of her Elite Eight program. "We worry about students, we connect with students and we don't have to deal with the funding or politics."
So far, the Foundation's fundraising techniques have worked beautifully. Supported by a number of generous donors, it has produced lasting effects on the dynamic of the student body. Unfortunately, the whole thing runs the risk of derailment if one year's fundraising goes off track.
The precariousness of the situation and the ever-fluctuating state of the economy called for a new course of action, leading current members of the Foundation to vote in favor of pursuing the creation of $1 million endowment.
You read that right: One. Million. Dollars.
It's an unprecedented goal that co-chairs of what has been dubbed the "Keep Leon Strong" campaign, Ida Thompson and Angie Sipple, felt was necessary to ensure the continued quality of the LHS educational experience.
And people seem to be responding to the campaign.
There's just something about the notion that your donation will always be there, always helping, that Sipple, LHS alum and mother of two current Leon High students, said is more enticing than a simple, cut-and-dried donation.
"People like the idea of 'OK, my money's going to last forever,'" she said.
And with the funds being held by the Community Foundation of North Florida, a trusted name in charitable financing, it actually will. Thompson, also mother of two LHS students, said potential donors who may be concerned can be reassured about how their money is being spent.
"Legally, we aren't allowed to touch the principal of the money," said Thompson. "Period. There's no ifs, ands or buts about it."
If all goes according to plan, the Foundation will allow their grants and program funding to survive off the interest from the endowment, anticipating between 4 and 5 percent each year. With a million dollars in the bank, that would bring the foundation's annual contribution to Leon to somewhere around $40,000 — an impressive number, and approximately double their current annual budget.
Deciding a million-dollar endowment would be a smart financial decision was easy. Now, the Foundation is presented with the challenge of actually obtaining the funds. It won't be easy, but with 100 years of LHS graduates to be asked to donate, it is doable.
Fundraising efforts kicked off last fall and have continued well into the summer — targeting class reunions and alumni email archives as potential donors. The Foundation has also updated their website and social media accounts, making online giving more accessible. As of May, $100,000 has been raised for the endowment.
So, will the project "Keep Leon Strong" be challenging? Is it mission impossible? Hard to say, but Leon High Principal Billy Epting doesn't seem to think so.
"It's an interesting prospect," said Epting. "When I first heard they wanted to do a million-dollar endowment I said, 'Coming up with a million dollars is a bunch of money.' But I think that they've got a very strong plan. Leon is unique because it has such a great history and such a large pool of alumni to draw from. I think it's doable. Will we get it by the end of this year? Probably not; it'll be an ongoing process. But that's exciting, too."
How to Help
To make a donation to the Leon High School endowment, visit leonhighfoundation.org. You can also download a brochure explaining the fund, major donation levels and alternative ways of giving.