Doctoral candidates at FSU discuss the art of poetry
Three poets share sources of inspiration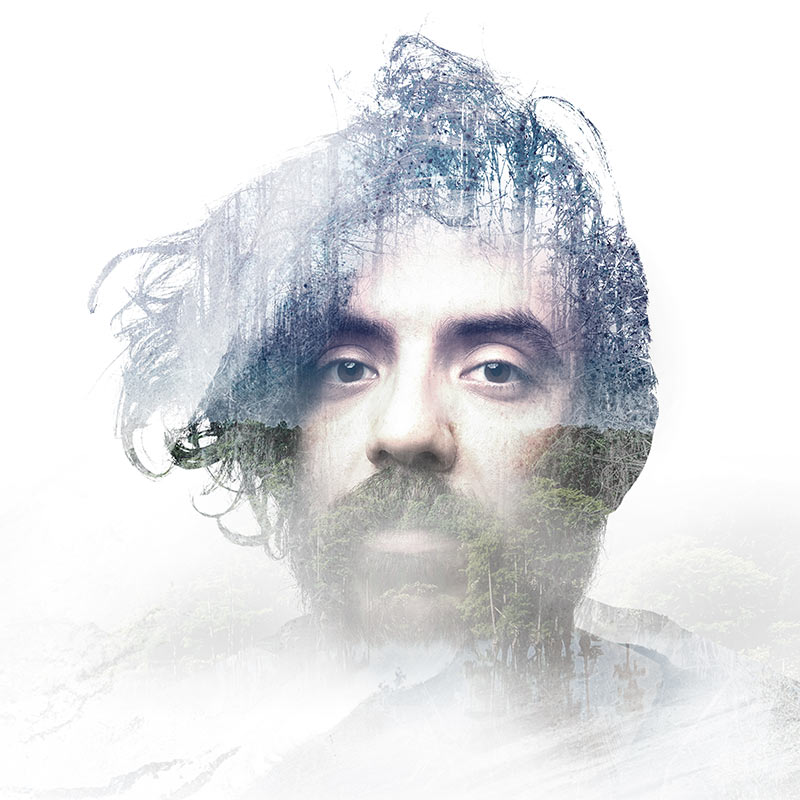 Ask any writer how he became interested in writing, and chances are good that you'll hear fond reminiscences about life-changing books or teachers.
"I've spoken with a lot of poets who have stories similar to mine," said Kaveh Akbar, a poet in the Creative Writing Program at FSU. "They had that moment when the switch was flipped and they got that clarity telling them that this was what they were supposed to do."
Akbar was in high school when an English teacher who had been published as a small-press poet sent him home with a pile of literary journals.
"I got midway through the first one, and it was like I knew with an angels-blaring-their-trumpets clarity that this was what I was supposed to do," Akbar said. "I was first published in a literary journal when I was 17."
"To be a poet is a calling," said Yolanda J. Franklin, another FSU doctoral candidate in poetry. A Tallahassee teacher, Kathleen L. Rodgers, taught her to love poetry.
"I was in the fifth grade in Ms. Rodgers class," Franklin said. "(She) designed an 'Introduction to Poetry' unit and taught us haiku, tanka and other poetic forms. These poems still hang on the fridge in my mother's house."
"I started writing in high school," said Erin Hoover, who will graduate with her doctorate from FSU's poetry program this spring. "I submitted my work to a literary magazine and was published, and I also won some awards. In Pennsylvania, where I grew up, there was a state-sponsored summer academy — the Governor's School for the Arts — and I was accepted into their poetry program. I got a lot of encouragement when I was young, and that becomes really important in whether or not you're going to continue in something."
Akbar, whose first poem was published in his hometown newspaper in Oak Creek, Wisconsin when he was in second grade, agrees. "I've had the same email address since I was first published, and just a couple of months ago, I looked at the email I sent out to this poor editor when I was 17, where I talked about how excited I was by poetry and said, 'So, here are some of my poems.' She responded very graciously to my email, and she ultimately even took one of the poems."
The road to success for these three award-winning poets hasn't always been easy, but each tends to see challenges as opportunities for growth.
After receiving her master's degree from the University of Oregon, Hoover spent seven years working in New York City as a public relations director.
"I wouldn't say that my path is really typical of other writers, but it's not that unusual," she said. "There are other writers who have gaps in their writing, where they're doing other kinds of work. But as a result of spending a lot of time outside of universities, I feel like I've had certain experiences that some other writers haven't had."
One experience that almost every published writer — including Akbar, Franklin and Hoover — have had is that of receiving a rejection letter.
"The phrase I remember from my first rejection letter went something like 'not the right fit' or 'not at this time, but thank you for your submission,'" Franklin said. "I remember … being surprised by how pleasant (it) was. I imagined that these letters would read like a 'Dear John' breakup letter, instead!"
Akbar concedes that he, too, has received his share of rejection letters, but he was "never too put off" by them. "I see them — and acceptance letters — as useful data points and not a whole lot more. My joy is found in the writing process, itself," he said. "I think there are those for whom poetry is the greatest, truest thing. The people who believe that believe it with a total conviction. I count myself among their ranks. This is the thing in this world that brings me the most delight."
Delight. It's a feeling that was referred to by Robert Frost, the great American poet, when he wrote, "A poem begins in delight and ends in wisdom." While none of Akbar's, Franklin's and Hoover's poetry necessarily starts — or ends — with the frolicking-through-woods-on-a-snowy-evening sense of "delight," readers can take delight in the absolute craftsmanship exhibited by poets and in the intensely moving experience of reading their work. And, there is wisdom in their writings.
"I'm interested in creating stories and in writing about people and what motivates them, and about the identity of places," Hoover said. "I've been told that I'm good at telling multiple stories or complicated narratives in a concise, meaningful way. People often ask me how I do that. The truth is, none of us really knows what we're doing. Think about how boring it would be if we all had it down to some elevator speech. It would be weird. I wouldn't trust it. For me, writing is often just putting one idea against another and seeing how they relate to each other — being obsessed by multiple things at the same time and seeing what is common between them."
Juxtaposing dissimilar ideas, situations and people often leads Hoover to write about subject matter that she hasn't seen anyone else write about. "Like the relationship between the digital version of 'self' and the real, material version," she said. "I also look at gender and how complicated it can be to be a woman. Some of my poems have to do with growing up in a rural and kind of harsh place. Some are about political realizations I had about what we owe each other as community members. Because I often write in first person, people sometimes wonder if the stories I tell are autobiographical. All of my stuff is persona, written as a perspective on what might be true. The voice of the character — it's always some version of me, but not the whole picture."
Hoover's writing, which tends to consist of longer, free-verse poems, has been called "stichic," a word that takes its origins from Greek and means, "written in lines." She explains that stichic poetry often contains social commentary or depictions of social or ethical action — all of which are found in her work.
Akbar's poetry focuses on "an engagement with the spiritual and the cosmological self." The subject is of deep interest to Akbar, who regards himself as "someone for whom poetry is a site for meaning-making and a site for exploring that which aggravates the curiosity."
The concept of the cosmological self, which, for Akbar, includes what could or might happen after a person's "cosmic life" ends, tends to dominate his conscious and unconscious mind.
"For me," he said, "poetry is a way to tackle those big questions."
Akbar appreciates "the power of the negative spaces in language — the silences in language." He said, "I think that in a lot of ways, a charged silence can be a way of sonically alluding to the violence that some people suffer — people who did nothing to bring that violence upon themselves. … I think there's a lot you can do in the spaces in a poem to honor and acknowledge those silences, and I think that's one of the great responsibilities of any sort of politically engaged poet — to, in some small way, honor those silences and amplify them in whatever way poetry will allow."
Franklin's poetry is known for being very musical and very visual. "Being a Floridian and a woman raised in the South is the blueprint of my poetics," she said. "I love music, sound, synesthesia and creating in a variety of poetical forms."
Regardless of the form Franklin's latest poem takes, she is well known for "confronting and conflating the personal, the social and the political" and for paying homage to her Cherokee, Choctaw, Cuban and Gullah roots. By examining her family history, Franklin also examines Florida history.
"It's my task to act as a custodian to catalogue this living historical memory," she said. "Therefore, I also accept the weight of this history." In doing so, Franklin models herself after one of her favorite poets, Lucille Clifton, whose poetry was said by the writer James Miller to "confront the chaos, disorder, and pain of human experience to transcend these conditions and to reaffirm … humanity."
Franklin is also fighting for a better future. "I plan … to curate the first MFA (Master of Fine Arts) program for writing — especially poetry — at a historically black college or university in the United States," she said. "Being regarded as a poet/mentor/teacher who pays it forward and gives back by reciprocating the excellent tutelage and mentorship I've received is extremely central to how I see myself in the future."
Hoover hopes that in the future, when her poems are read, it will be for "something besides the stories." She said, "There's usually something bigger going on in my work. I hope it gets people to think so that when they see things happening in the world, they examine how they act. It's too easy, when something happens, to say, 'That's not my problem.' In our culture, the ability to relate to other people is so important right now. Poetry can help us understand meaningful events in our lives. Poetry helps us access our shared experiences. If you don't read poetry, then you're missing an opportunity to look through a window into other perspectives and other lives and to have empathy for other people and to invite people to have empathy with you."
Florida's History of Hurricanes
 after Teresa Cader
---
 By Yolanda J. Franklin
Because we cannot know—
we hide dogwood branches used as switches, snap cigarettes sound
as green-beans, not-knowing
a lighter lures dogs from fields with its flame.
Her papier-mâché-screens surround the house—there's a boxed lit-candle where
banana tree leaves bend next to the master-locked bike shed
where girls weren't allowed.
Gamma's second husband, a strapping man palms a Budweiser,
escorts her at night through the screened door,
a magnolia tree roots the yard's soot and square-stone tablets
in the years she lay legless, cancerous,
waiting for the oncologist or endocrinologist, praying. Then
in the season of barren dearth and futility
it must begin, the season of her casualty.
∞
No southern gospel on the radio, no radio, no choir,
no voices rebuking—no voice—fugue of clotheslines, an eye wall.
Because we cannot know, we imagine
What will happen to us without you?
∞
Most things I remember—
a Category 3 storm pruned oak tree limbs on lawns
in Indian-descent Black neighborhoods.
Uncle Randy threatened to ride his bike like the green Witch
in the Wizard of Oz daring a police officer to write him a ticket for speeding.
∞
Like months of remission—
the eye shifts
The papier-mâché-screens
are bored behind calm curtains—
and how could she learn to drive after that fire,
a woman who'd never seen brick return to clay?
∞
Downtown the seventh graders in their Bealls' Bermuda shorts
extol, Science rocks.  Black Cloud: The Great Florida Hurricane of 1928.
We all remember one—
a speeding train, sheets of rain—
all indications
that the Panhandle's obsequious hurricane "Kate Amputates Leon County."
∞
The sky cannot remember its clouding—
around her bed, stolen limbs haunt kneecaps
still, troubles a pack, hair hot combed Sunday-straight
over a gas stove,
urged to slip one between your lips to drag
yourself from this life in a smoky halo—
I worried you would forget to check
the horizon in time.
---
Yolanda J. Franklin's debut poetry collection, "Blood Vinyls" will be published by Anhinga Press in 2018. Her poetry has appeared in "Pluck!," "PMS:poemmemoirstory," "Fjords" and "Sugarhouse Review." Her awards include 2012, 2014 and 2016 Cave Canem fellowships and the 2013 Kingsbury Award at Florida State University. She was also the runner-up for the 2016 Tennessee Williams Poetry Prize. The former editor of "Kudzu," FSU's undergraduate student-run literary magazine, Franklin currently volunteers as part of the editorial staff for FSU's literary journal, "The Southeast Review," and as poetry editor at "Kweli Journal." She also screens poetry for "Callaloo: A Journal of African Diaspora Arts and Letters." Franklin was born and raised in Tallahassee.
Barrier Islands
---
By Erin Hoover
Now and again, you order the steak dinner
for yourself at the mahogany bar in this
Jersey resort town where your grandparents
courted. Here, in the only restaurant open
among the shells of Victorian summer homes,
after Sandy's apocalypse, you want to know
if "steak dinner" still means what you think
it does, sirloin and a side of potatoes, or did
the hurricane change that, too. Most here
wait on insurance money, the rare window lit,
others gaping as skull's eyes. It's been so long
since you talked to anyone. It's as if disaster
has tuned you differently, into an ascetic
with edges filed sharp enough to need
the soft containers of others. So one night
you try talking to the couple next to you,
a toned man you soon learn is a gym instructor
on the mainland, his frizzy, grinning girlfriend
who works for a bank. As you swipe through
their phone snapshots, their concave roof,
tempested balcony, they say they hate
out-of-towners. Do they mean you?
Your hurricane left you mostly untouched,
your beach cabin roof dinged, a few feet
of carpet to replace, that's all. How uneven
circumstance can be, even to people close
as neighbors. There's a TV show now about
Amish kids, where teens from farm towns
like yours try out being English—as if your
coming up boiled down to bad dance music
and abundant jello shots. On the show,
one kid stands in Times Square and says,
I'm a sheep in a pigpen. Now, the bar declines
the couple's credit while you're off taking
a piss. You find they've emptied your purse
and gone. You left it because you believe in
what academics call gemeinschaft—the notion
of community ruled by unified desire,
where we depend on one another to survive.
But this is the horror show of individual will,
gesellschaft, each unto their own. It's no use
expecting more of any evening than
to drink our gin, pay the check, and disappear
to our cold rooms. He'd told you about
his first job here, a boy scooping ice cream
at the parlour where decades ago, you begged
for a cone. She'd offered to buy your dinner,
flashing a wallet of prepaid cards won
in a raffle at work. How nice they were, good
at being nice. How they seemed like friends.
---
Erin Hoover's poems are published or forthcoming in "The Bennington Review," "Crab Orchard Review," "Narrative," "The Pinch" and "The Volta," and her work has been anthologized in "The Best American Poetry 2016" and "Best New Poets 2013." She lives in Tallahassee where, as a doctoral candidate at Florida State University, she served as editor-in-chief of "The Southeast Review." She is originally from Pennsylvania.
Reprinted by permission of the poet.
An earlier version of this poem appeared in "The Nassau Review."
Unburnable The Cold Is Flooding Our Lives
---
By Kaveh Akbar
the prophets are alive but unrecognizable to us
as calligraphy to a mouse      for a time they dragged
long oar strokes across the sky        now they sit
in graveyards drinking coffee forking soapy cottage cheese
into their mouths      my hungry is different than their hungry
I envy their discipline but not enough to do anything about it
I blame my culture       I blame everyone but myself
intent arrives like a call to prayer and is as easy to dismiss
Rumi said the two most important things in life were beauty
and bewilderment     this is likely a mistranslation
after thirty years in America my father now dreams in English
says he misses the dead relatives he used to be able to visit in sleep
how many times are you allowed to lose the same beloveds
before you stop believing they're gone
some migrant birds build their nests over rivers
to push them into the water when they leave       this seems
almost warm       a good harm       the addictions
that were killing me fastest were the ones I loved best
turning the chisel toward myself I found my body
was still the size of my body      still unarmored as wet bread
one way to live a life is to spend each moment asking
forgiveness for the last         it seems to me the significance
of remorse would deflate with each performance      better
to sink a little into the earth and quietly watch life unfold
violent as a bullring        the carpenter's house will always be
the last to be built       sometimes a mind is ready to leave
the world before its body      sometimes paradise happens
too early and leaves us shuddering in its wake
I am glad I still exist      glad for cats and moss
and Turkish indigo        and yet       to be light upon the earth
to be steel bent around an endless black      to once again
be God's own tuning fork        and yet      and yet
---
Kaveh Akbar is the founding editor of "Divedapper." His poems appeared recently in "Poetry," "Tin House," "American Poetry Review," on the "PBS NewsHour" and elsewhere. Alice James Books will publish his debut collection, "Calling a Wolf a Wolf," in Fall 2017. The recipient of a 2016 Ruth Lilly and Dorothy Sargent Rosenberg Fellowship from the Poetry Foundation and the Lucille Medwick Memorial Award from the Poetry Society of America, Kaveh was born in Tehran, Iran, and now lives and teaches in Tallahassee.