Killearn Lakes Is A Looker
Natural setting, community activities add to appeal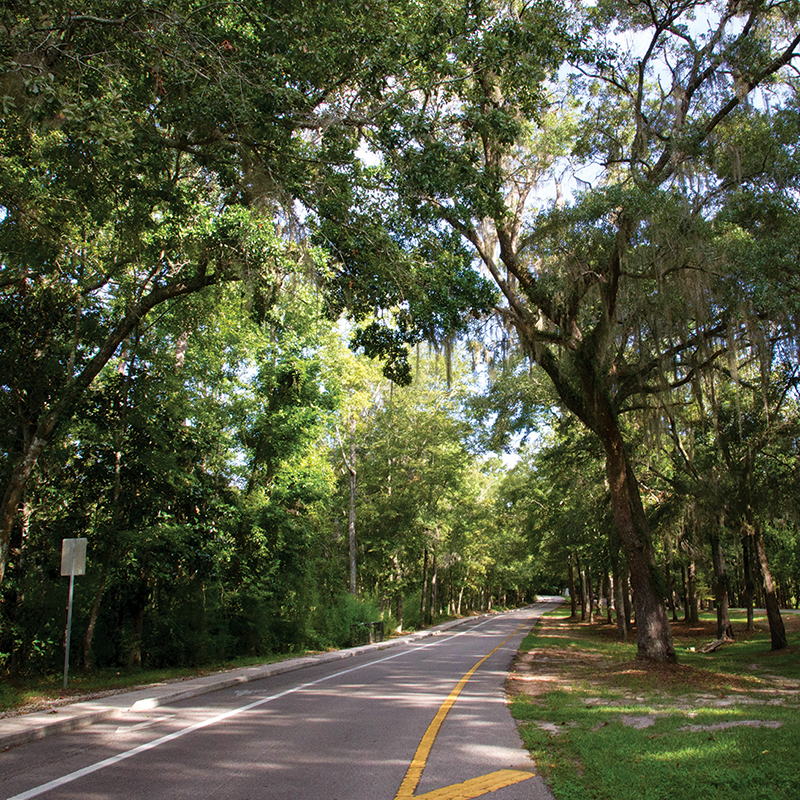 If manicured shrubbery, streamlined homes, strategically placed palm trees and Stepford wife types add up to your dream neighborhood, you should probably stop reading. Killearn Lakes Plantation could not be less like that image.
Instead, this neighborhood is traditional Tallahassee. It is home to many magnificent trees and is serenely tucked away in a natural landscape uncontaminated even by power lines. (They have been moved underground.) Visitors and residents are made to feel like they are far out in the countryside, yet modern amenities are 10 minutes away.
Six manmade lakes are scattered throughout the neighborhood, allowing residents to fish, canoe, enjoy the wildlife and inhale the great outdoors.
"There was so much to do," said Ashley Sauls Myers, who grew up in Killearn Lakes. "Fishing on the lake, canoeing, visiting the park at the end of Valley Creek Road. I am convinced there was no better place to grow up in Tallahassee."
Myers moved away after high school, but memories of fun times spent on the lake, swaying pine trees and frogs croaking on a summer night always bring her back.
Her father, Ken Sauls, can attest to the beauty, as he has been a resident for 16 years. His family's home was built in the 1990s. In 2000, they moved in and haven't had a doubt since.
"We love spending time in our yard making it look beautiful with flowers and also sitting on our dock late in the afternoon feeding the fish and turtles," said Sauls. "We have so many birds, deer, turkeys and other critters roaming around the neighborhood. Also, walk out to the street on any early morning or late afternoon and there are plenty of neighbors out running, walking, biking or walking their dogs."
Sauls praised the Homeowners Association for planning and hosting community events including fishing tournaments, holiday celebrations and movie nights.
While there is no lack of recreation right outside each doorstep, just beyond the entrance sign is accessibility to Bannerman Crossing and Bradfordville Commons, providing shopping and restaurants. Some of the county's best schools are within a mile.
The homes range from affordable to the high-end. Families, couples and retirees make up most of the community's population and all seemingly are without plans to move.
"Tallahassee is an absolutely beautiful city in itself, but I think that Killearn Lakes really captures the rustic, more natural beauty of Tallahassee," said Realtor Ashley Woodham of Coldwell Banker Hartung and Noblin. "With numerous trees and lakes lining the neighborhood, it is hard to beat Killearn Lakes on a beautiful, sunny Tallahassee day."
One would venture to say that even on a cloudy day this neighborhood holds appeal with its canopied charm.