Kenn von Roenn is The Glass Guru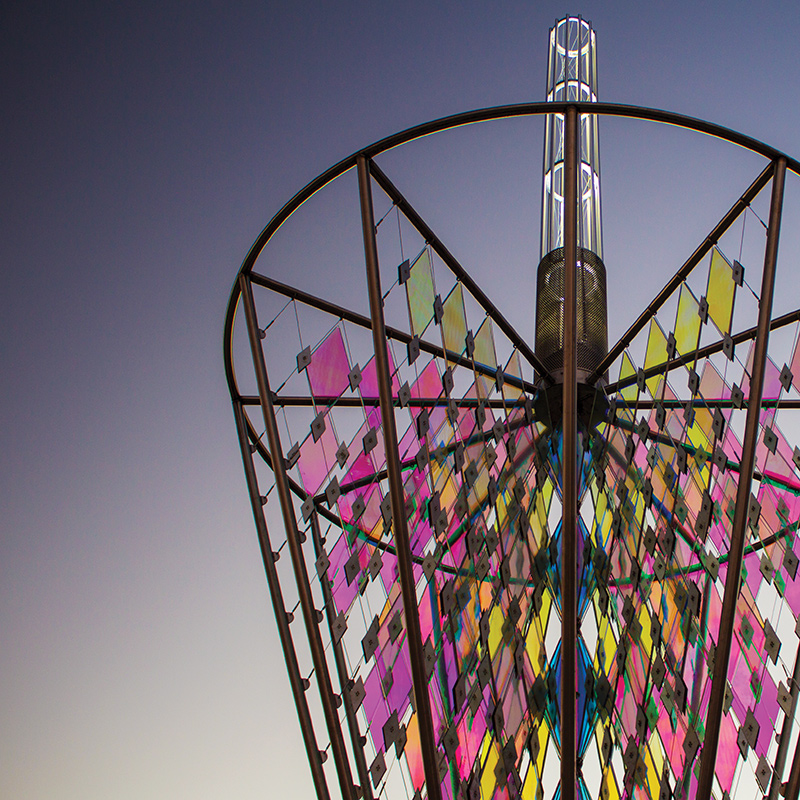 "It transforms the light," marveled Kenn von Roenn, contemplating the glass conference table in Florida State University's Master Craftsman Studio. Known in art and architectural circles for decades, von Roenn is the new creative director of the studio.
Glass has always been his muse.
When the faculty at the Master Craftsman Studio reached out to von Roenn for help fabricating a project they had masterminded, he was still very much immersed in his thriving Louisville-based company, Architectural Glass Art Inc. But that didn't stop him from inviting fellow artists to Kentucky for a visit. After all, he is a member of Seminole Nation, having graduated from FSU in 1970.
Sarah Coakley, marketing director for the Master Craftsman Studio, said finding von Roenn was equal parts research and luck.
"We called him up, and he invited us out right away so we could see what he had done," Coakley said. "And when we did go visit him in Louisville, he toured us around and showed us the major installations. It was just quite a transformation of that city."
Soon, chatter began about attracting von Roenn to Florida State full time.
In the three years since his arrival, the team has taken on several projects, both for the university and others. Their most iconic commission thus far was made possible by the City of Tallahassee. "Declaration," the impressive, prism-like structure at the new Gaines Street roundabout, is the studio's biggest glass accomplishment to date.
"Nothing happens without some leadership," von Roenn said. "There is strong interest among commissioners (in Tallahassee) and from the CRA (Community Redevelopment Agency), Parks and Recreation and all the way to the mayor."