Keeping Time
A watch is still the ultimate accessory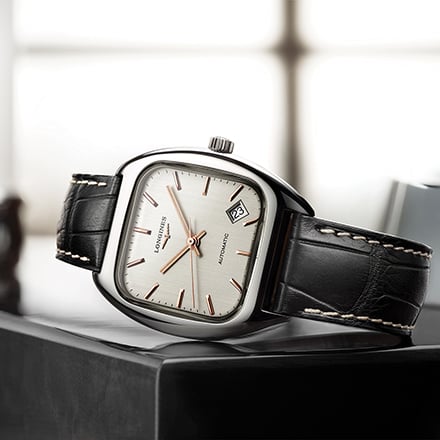 But for now, toss aside the flashy, gold watch, because casual bands are making their way through town. From brown, black and gray leather bands to knitted nylon bands, the watchstrap is taking it down a few notches. 
Tallahassee's Gem Collection keeps you from going too far to find the right watch. Of particular attractiveness is the Longines Heritage 1969.
"This black, leather-strap watch is a very nice dress watch," says sales associate Nicole Collins. "It is also very sophisticated." 
For those who crave the glamor of sparkling, link-band watches, Gem Collection has multiple options to choose from. The Rolex Submariner has a timeless quality that qualifies it as the perfect timepiece. 
"This particular Rolex is a stainless steel model with black dial and bezel," says Collins. "We love this watch because it is a classic look and the most recognized watch in the world." 
It's also very versatile. Submariners can feel free to toss this accessory on with a suit or with blue jeans. 
Another stainless steel watch offered at Gem Collection is the Longines HydroConquest. 
"You can dive in this watch, it has an automatic movement and it is very sleek and affordable," says Collins. And the blue dial looks great with the stainless steel band.
Having been in Tallahassee for 30 years, Bert Reidel Watchmaker, Inc. is a long-time local business that advertises by word of mouth. Owner and watchmaker Bert Reidel receives watches that are in need of a little TLC from all around the Southeast.
Reidel is more focused on the inner workings of watches than he is on fashion trends, but he mentions that men's watches tend to show a little more wear and tear on the band than women's watches. This is good news for watch wearers who want to stay on trend: A leather-band watch will defeat a link watch in the durability competition. 
Reidel recommends that you get your watch serviced every four to five years, especially if you own a mechanical watch. Mechanical watches work off of springs to power the watch, where quartz watches run off of a battery. Like anything else, a watch requires maintenance and can hold onto a ton of its value if it is treated properly.