Keeping Cool in the Heat
When the sun is hot, the livin' easy, white-on-white may be just right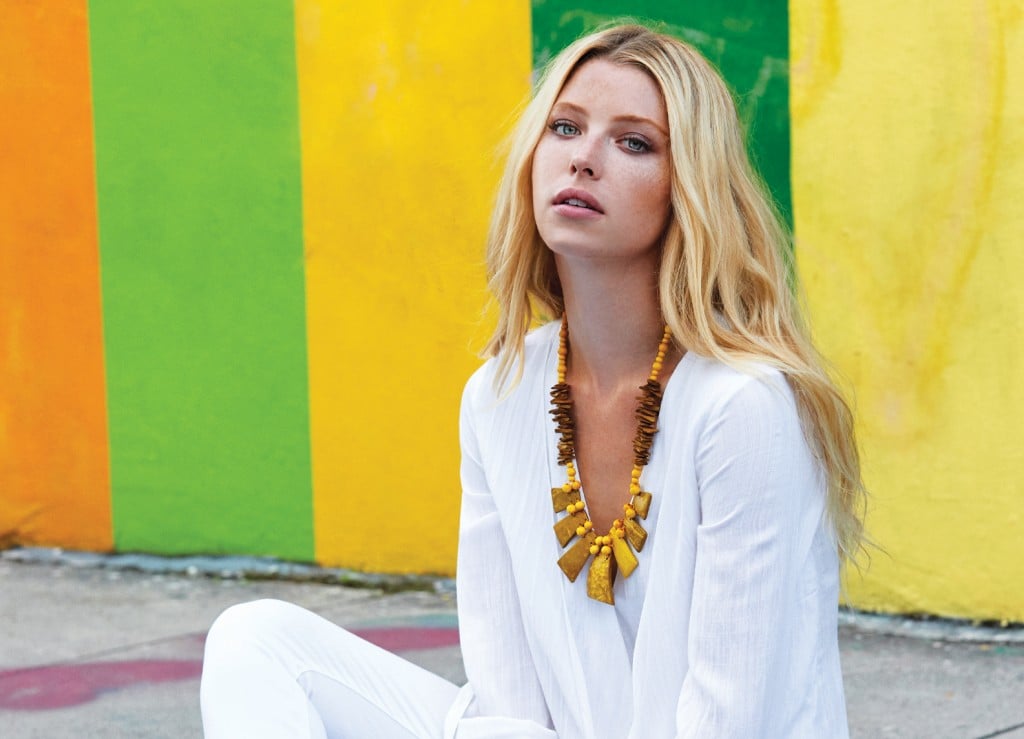 We all want to look our best while at the summer soiree, but it's hard to feel your best when the humidity has become one with your clothing. Fortunately, as Floridians, we've found ways to adapt to the heat.
Sundresses are is easy, breezy and versatile. They are easily styled to fit the occasion — from flip-flops at poolside to heels at dinner. It's a style that's breathable, loose and flattering to many. Long and flowing or short and sweet, sundresses are here to stay.
"A simple cotton sundress paired with espadrilles and a brightly colored bag will be on scene all summer long in Florida," said Laura Wittenberg, store manager and buyer at Pink Narcissus in Tallahassee. "Florida summer style is easy and put together all at the same time."
Wittenberg said rompers are becoming increasingly popular summer wear because, like sundresses, they are lightweight and customizable. And, who doesn't love a one-piece outfit instead of two separates?
Kelley Ausley, co-owner of Rebels' Midtown Boutique, loves kimonos for summer because they are lightweight and interchangeable with many outfits. Wear one over a tank top and shorts during the day or over a dress when the sun goes down. Kimonos also make great beach cover-ups.
Summer lends itself to bright colors and bold patterns, which are fun to indulge in, but if you're looking to keep cool, the key is to go white-hot.
"Lighter colors absorb less heat from the sun and can make a major difference," said Ausley. "White-on-white is one of our favorite trends, and it keeps you cool."
Don't be afraid to wear all white. It's crisp and classic, put-together and polished. But, if all white still scares you, add pops of color with a coral handbag or yellow earrings.
Whether it's shorts, pants, polos or button downs, Lanny Lewis, owner of Southern Compass, says it's all about performance fabrics in the summer.
"These fabrics are lightweight and have stretch built into them," Lewis said. "They are more comfortable to wear and hold up longer than most fabrics. They are versatile and can go from the office to a bar or restaurant."
He specifically suggests a fabric called Brrr by Southern Tide. As the name suggests, it keeps you feeling cool on even the hottest of Florida summer days.
For men and for women, it's all in the fabric. Cotton is the most abundant. It is soft yet durable, and it breaths and absorbs moisture well. Nylon and polyester wick moisture and dry quickly. Rayon is breathable and silky to the touch, but it does often require dry cleaning. Linen is durable, breathable and absorbs well. It is also a great option for fancy functions. Silk has a level of sophistication, while being very soft and lightweight.
Fortunately, designers are cognizant of how fabrics perform in ranges of weather and incorporate them into their designs. Now, even the hottest fashion trends can keep you cool.