Keep Your Yard A Cut Above The Rest
Things that you can do to get your yard ready for the upcoming spring.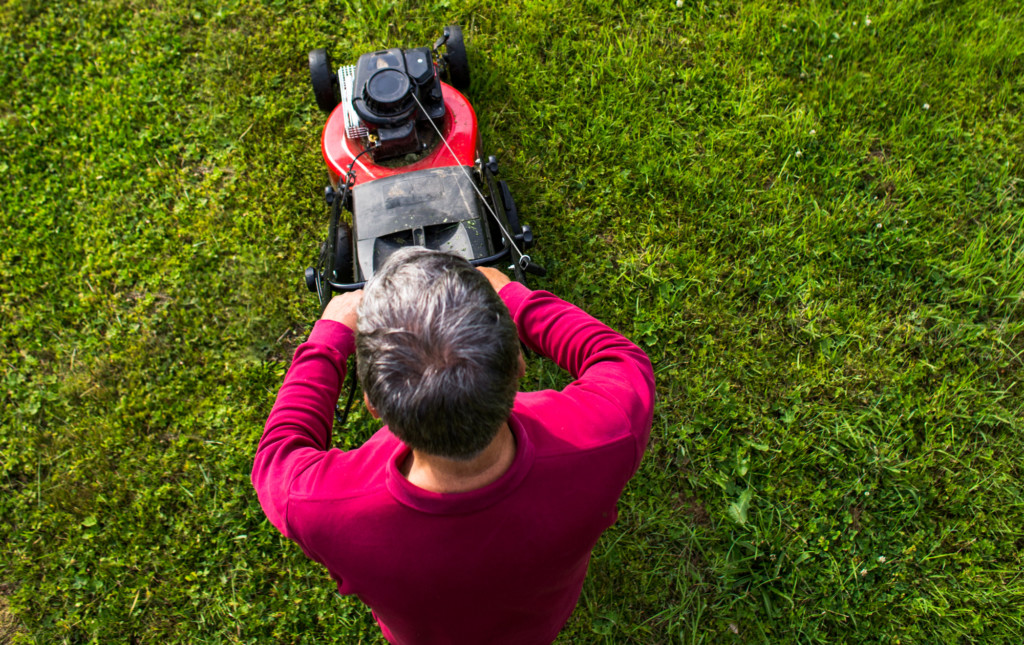 At the heart of every yard is a beautiful, healthy lawn with green grass — cooling to the eyes, comfy for the feet — but then in winter, we watch it turn brown.
We all enjoy a break from mowing, but we don't want to neglect. Should we be watering or spreading fertilizer, and if so, how often? Should we use the time to fill in holes, re-sod or re-seed?
It might be time to rethink what is the best grass for a sunny or shady yard.
What do the experts say? The bigger picture When getting your lawn ready for spring, consider what you want out of it.
Do you want it to stay the same, or do you want a new spot for cornholing, horseshoes or badminton or maybe even adding a pool or a putting green?
Maybe you like your front yard the way it is, but you want to revamp the back. Or, if the neighbors put in a tall fence on the side yard and your grass is dying, maybe it is time for a change there.
For a dependable overview on lawns and grasses, get the Florida Lawn Handbook from the University of Florida IFAS Extension.
The handbook identifies grass types, weeds, diseases and insects including those that are good for your yard, such as digger bees who are a sign of early spring. They are pollinators, living in little dirt piles that resemble mini mounds.
The handbook also discusses maintenance for each type of lawn, plus pests including nematodes. "Winter is a great time to install a new lawn and a wonderful time to fix problems," said Cathy Peters, longtime employee of Tallahassee Nurseries.
She discussed the main types of grass for Tallahassee: Zoysiagrass, known for good weed resistance because of thick, dense growth; Centipedegrass, which persists on less water but will wilt; St. Augustine grass, which undergoes moderate wilting.
It likes water every one to two weeks. What problems might you encounter? Besides those already mentioned, watch for fungus, brown patches, turfgrass stress, tree roots, and damage from critters (armadillos, moles) and dogs.
Brown is the new black Our lawns are adapted to go dormant during cooler weather, so short-term wilted or brownish grass is normal.
Zoysiagrass used to be considered kind of exotic and difficult to maintain, but the new varieties are quite hardy and insect resistant.
It can be planted by seed, sod, plugs or sprigs. Forget the rules and guidelines of 20 years ago; the new varieties and mowers have shaken up firmly held beliefs about lawn care in our area.
According to the Florida Lawn Handbook, the first fertilizer application for our area should come in mid-April and the last in September. Avoid too high of a nitrogen count (over 5 on the NPK on the package) in winter, as it will stress the grass.
Nitrogen promotes fresh, new growth, which sounds good until a cold snap. Too much nitrogen sets the stage for poorer growth in the spring and greater problems with pests.
"We are so lucky in North Florida because we can garden year-round, and in the winter it is cooler with fewer bugs, making it nicer to be outside," Peters said.
If the brown lawn gets you down, she suggests adding pops of color to the landscape with geraniums, petunias and violas.
If you are having a lawn issue, call the Leon County Extension Office, check out the UF/IFAS online resources or call established lawn services.
Bottom line: If your lawn is properly maintained throughout the year (meaning irrigation, fertilization and mowing height), then its root system should get through winter.