KCCI Reveals 2019 Placemaking Project at The Edison
The new KCCI class will be tasked with strengthening the local community through the enhancement of public spaces.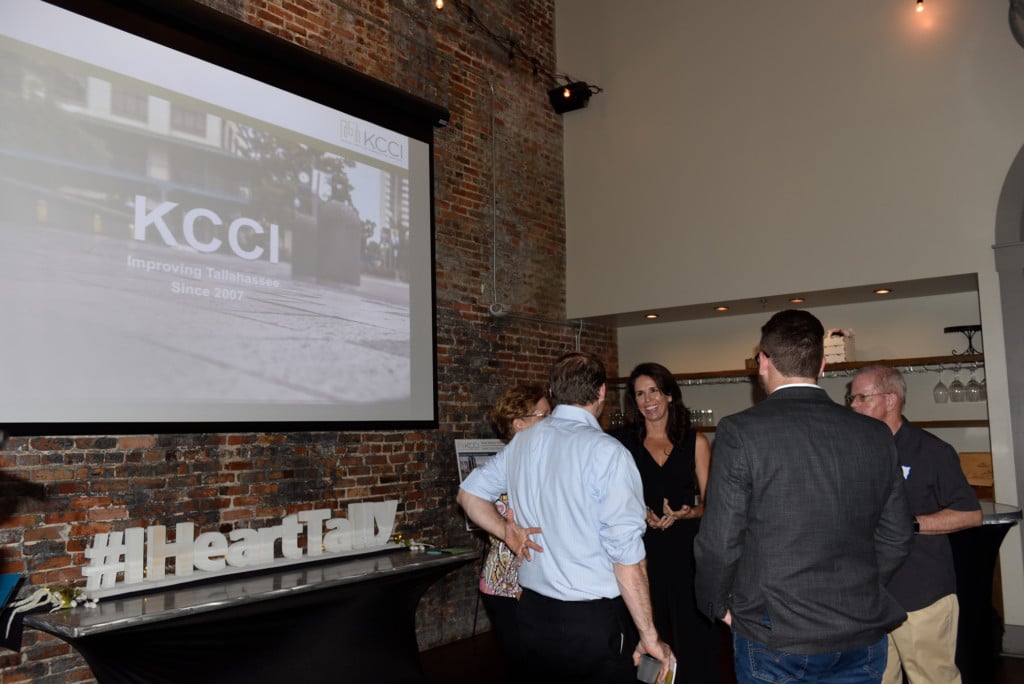 The Knight Creative Communities Institute (KCCI) announced its 2019 placemaking initiative tentatively named Red Hills Rhythm and is seeking volunteers, called Community Catalysts, to cast a vision for an interactive outdoor musical experience and then work to make it a permanent fixture within the Tallahassee landscape. The application cycle for the 2019 program year begins today and closes Nov. 2, 2018.
"This placemaking initiative has great potential to strengthen our community's vitality, connectedness and sense of pride," said Betsy Couch, Executive Director of KCCI. "Music transcends boundaries, has therapeutic effects, and can be a catalyst for bringing together diverse groups of people."
The 2019 project was announced during KCCI's Showcase and Preview event at The Edison Restaurant overlooking Cascades Park, the site of KCCI's Cultivate Cascades Project, which was featured recently in Assembly: Civic Design Guidelines, a groundbreaking playbook for creating well-designed and well-maintained public spaces. Cascades Park will also host the Experience Tallahassee Festival on October 13.
The event is the culmination of the 2018 Catalyst team's efforts to build ties between local higher education entities and the community. Implemented in partnership with FSU, TCC and FAMU – it will feature performances by local organizations, a career area for networking with local business owners, and a wide variety of local eats.
The 2018 Experience Tallahassee Catalyst Team also created "Tallahassee's Top 50" – a list of fifty experiences that students and residents alike can enjoy, which is available as a free download at KCCITallahassee.com.
"Our community benefits when university students feel more connected and put down roots here," said Heather Mayo, a member of the 2018 Catalyst Class. "We want students to know that Tallahassee is wonderful place to live, work and play, become invested in its growth and stick around for a while."
The 2019 project marks KCCI's 11th year of shaping Tallahassee's identity through placemaking endeavors, which help drive economic development and bring a wide variety of people together. KCCI trains its Community Catalysts on research which shows that the ability of a region to attract and retain members of the creative sector and stimulate economic prosperity depends on a balance of the 4Ts: Talent, Territorial Assets, Technology and Tolerance.
Research also shows that communities with a strong sense of place fare better economically. KCCI then challenges the Catalysts to implement a sense of place project that helps attract and retain the creative class, young professionals and college graduates.
You can learn more about KCCI and their initiatives here.