Katie Campbell Is Rocking California's Design Scene
A rising star in graphic design remains Tally girl at heart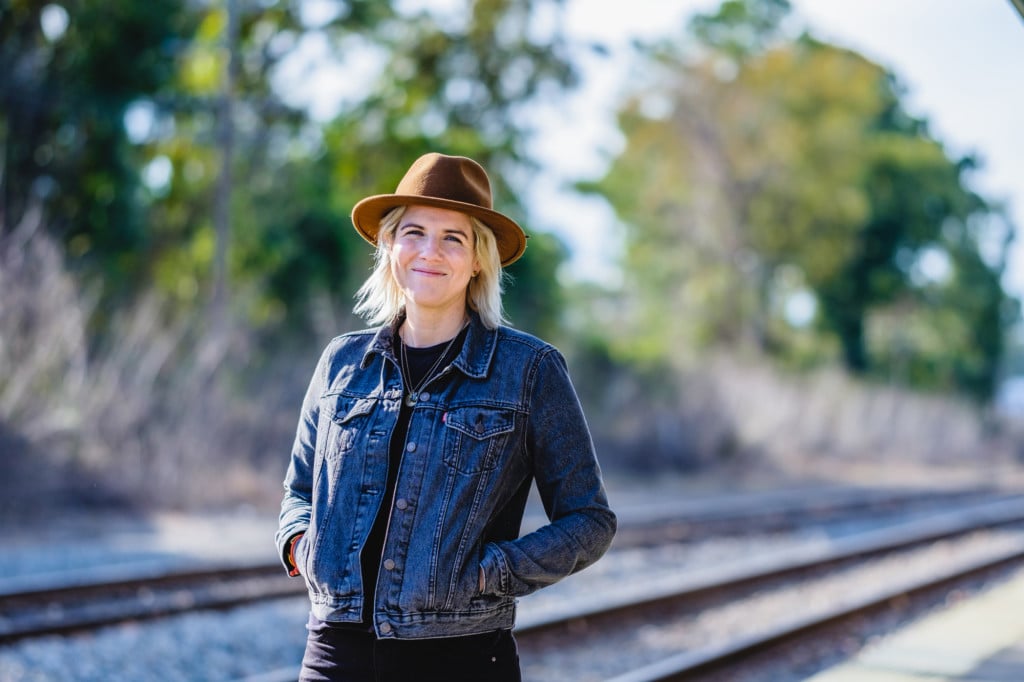 No one likes a name-dropper, including Tallahassee native Katie Campbell.
Which is why it's unlikely that Campbell, 37, an insanely talented, infectiously bubbly graphic artist based in sunny southern California, would ever mention to her friends and family back home her impressive CV.
Luckily, her Aunt Prissy has zero qualms about it.
"She is so humble she probably did not even tell you all of the stars she's worked for," said author Prissy Elrod, a Tallahassee resident. "From Madonna, to Alabama, to Florida-Georgia Line and Justin Timberlake — she creates products for all of these people and has won so many awards. But the only way to find out about it is by talking to her mom. Katie's just not like that."
Since graduating from the Savannah College of Art and Design in 2004, Campbell has expertly designed apparel, packaging and digital assets for stars ranging from the Wu-Tang Clan to David Bowie, and most recently Harry Potter.
Campbell, a Maclay School alumna, found her niche easily growing up near the creatives of Tallahassee, often taking classes at Brush & Palette on Timberlane Road. But after a few semesters at Florida State studying fine art, she transferred to SCAD, where her career flourished.
In September 2018 she signed on with Warner Bros. Entertainment as the art director for all things World of Wizardry.
"It's really cool," Campbell said. "I'm art directing, so not designing as much but I get to work with publishing houses from all over the world. It's completely different, and I'm learning so much. … It's my love and my passion. I just like creating. I can't imagine having any other job."
As an artist, she stands out in her work as being fresh, fun and just different enough to captivate without confusing. Her easy-going personality shines through, too, which means everyone from Lynyrd Skynyrd to family members are always eager to collaborate.
"She's so easy to work with," Elrod said.
Campbell created the award-winning cover for her aunt's book, Far Outside the Ordinary, in addition to several pieces of custom, original art sprinkled throughout her home.
"She's got this personality where you can feel her smiling through the phone," Elrod added. "And she has these sweet dimples, so you know she's just always talking and smiling at the same time. I don't know how she does it."
Campbell's creative path has been a winding one, taking her around the country and back again. After a stint in Savannah, she came home to Tallahassee for a while to work for The Mitchells Agency, before venturing west.
Then back home.
Then westward again.
"I think being from
Tallahassee has grounded me more than a lot of people working in this industry," Campbell said.
"I'm appreciative of every person, and I think that coming from a small town and boutique agency setting, community is so important to me. That's definitely helped me."
While she loves her life in California, Campbell says there's something unique about the town that cultivated her artistic side for years.
And a very special reason why she keeps coming back home: the people.
"This has been the longest time I've ever been away from home," said Campbell, who joked that the traffic on Tennessee Street has nothing on her two-hour commute.
"I've hopped around. But I think this will be the place I settle. I hope. I'm really happy, but I don't think I'll ever get used to being away from my family."