Kathy Baughman McLeod
Meet the matchmaker between business and the environment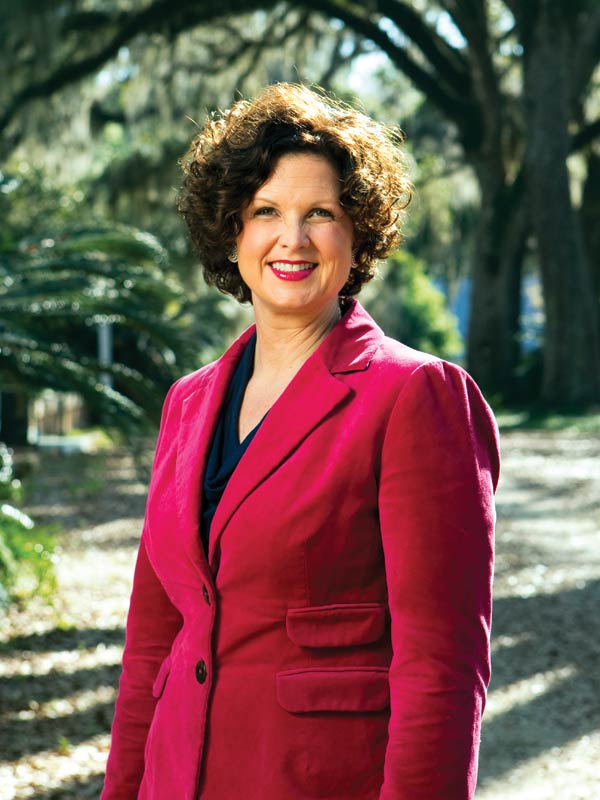 Attorney Kathy Baughman McLeod has racked up a lot of frequent flyer miles looking for ways her clients and the state of Florida can survive — and thrive — in the new low-carbon economy.
"There's a new argument to be made about environment and energy and it's viewed through the lens of economic opportunity," said McLeod, 41, director of the Public Policy Group at Bryant Miller Olive and a member of the Florida Energy and Climate Commission. "The clean energy economy is now, not in the future. My focus is helping business and technology build … and benefit from it."
It's easier said than done. The rules are changing fast these days and nations are clamoring over how to reduce, track and regulate the amount of carbon being created by human behavior. McLeod's dual role as a private and public consultant is to provide her clients with choices and information.
"Part of my job is to sort out the layers. I'm here to analyze opportunities," she said. "We go to international conferences to learn about the economic opportunities brought about by the changing rules."
McLeod has a zeal for this kind of work that comes from the central work ethic of her personal and professional life.
"I want to innovate, evolve and improve the world at the same time," she said. "I want to make a difference. I want to be on the front edge of opportunity, economic trends and I want to make my place better for having been here."